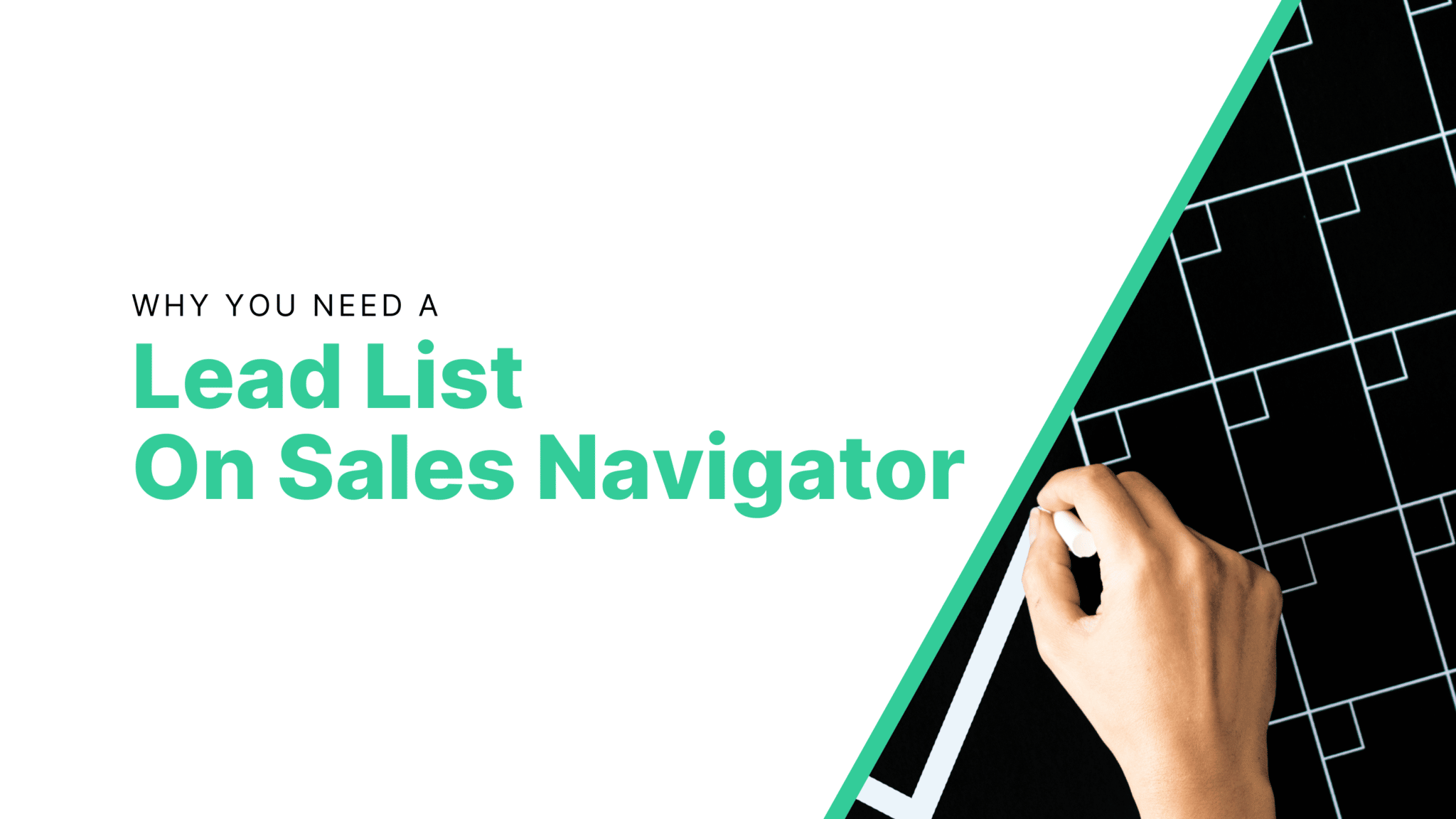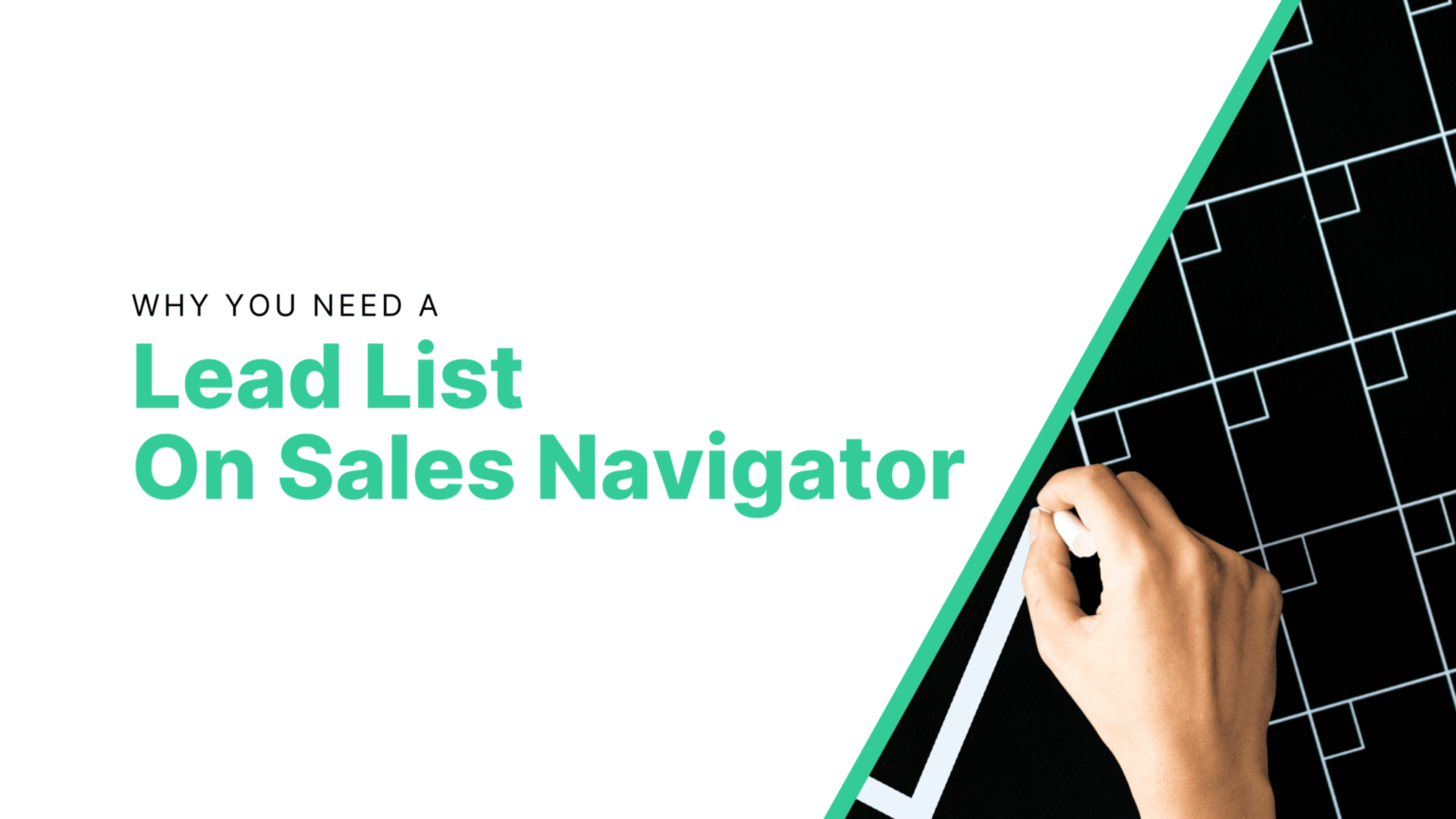 Why You Need a Lead List On Sales Navigator
A lead list on Sales Navigator does a lot more than just saving a group of leads you've found using the prospecting tool. You'll be able to receive updates, add new leads and really improve how you prospect by creating a lead list on Sales Navigator. 
What's The Purpose Of A Lead Lead?
One of the key purposes of a lead list is to track the leads you are targeting on Sales Navigator. These lists can be improved and send you alerts to changes in the list themselves. Saving you time searching for leads again and again, and keeping all your prospects in one place. The changes can be anything from a job change to being removed from the list altogether. 
To create a new Lead List:
Click Lists from your Homepage, and select Lead Lists from the dropdown menu.
Click Create lead/account list.
Enter your List name and List description, and click Create.
You can also create a new list directly from within your search results by clicking Save, and then selecting create lead/account list. 
You can even upload your own CV file to popular your lead list. If you ever want to file the lists you have created click list on the top bar in the dropdown menu click lead lists and you'll find all your saved lists. 
Why Not Just Use The Recommended Leads?
Your recommended Leads are constructed using the lists you create. If you want that list to be full of relevant people and work for you, you first need your own lead list on Sales Navigator. The more information you give the platform the better your recommendations. So having your initial list is very important.
Tracking Your Outreach
Custom Lead Lists are an excellent way to keep track of the status of your lead communication. You can keep track of leads that you've already contacted, leads that have responded, and prioritise your upcoming leads. You can improve tracking by sorting these lists by the most recent activity date in the Outreach Activity column.
In the Outreach Activity column, which is automatically updated, you can see your connection requests and who has accepted them. As well as InMail messages sent from Sales Navigator, as well as responses, including whether a SmartLink was opened.
Lead Lists offer you a lot more than a place to store your lists, it's an active resource you can use to keep track of your activity and the activity of your prospects. Without one, you'll be working from the information stored in your memories. Which is a lot harder than you think.
Grow With Our Micro Courses
When it comes to job applications and CVs, it's important to be able to identify your skills and how they can be valuable to potential employers. But it's one thing
You know what they say, "Never work with children or animals." But maybe that is where your business is going wrong. Workplaces can be tense and stressful. This can be