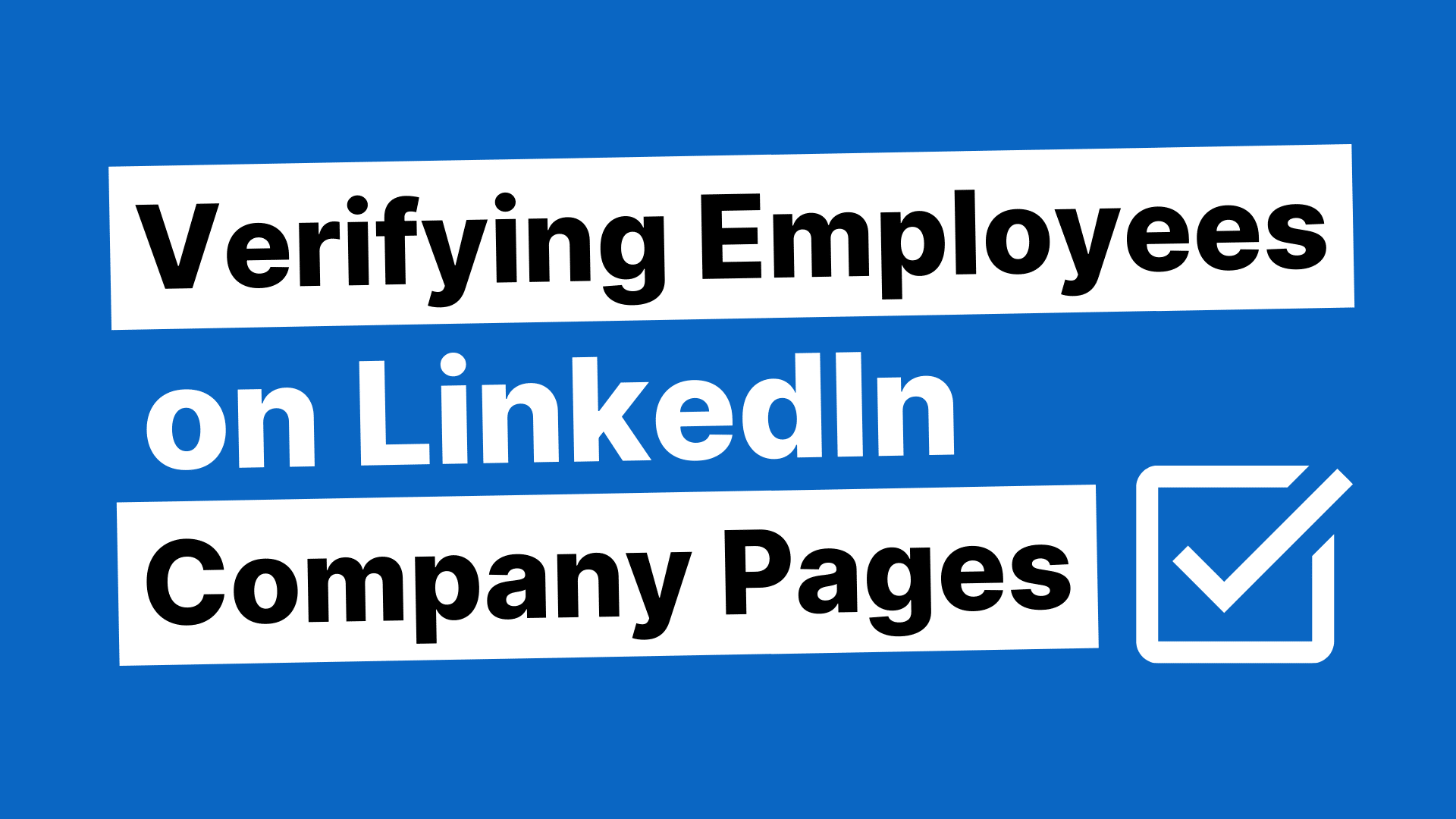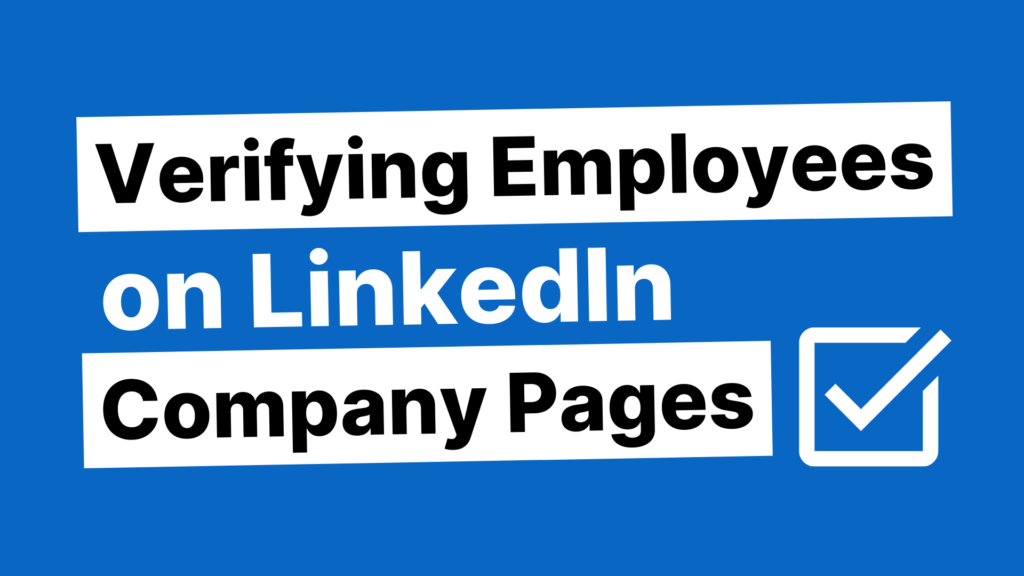 Verifying Employees on LinkedIn Company Pages
If you want to avoid just about everyone claiming they work for your company you should leverage the employee verify feature on LinkedIn company pages. All business owners, directors, CEOs etc. can verify their employees on their company page. This is an important step to ensure the accuracy of employee information on your LinkedIn profile.
Step 1: Accessing Admin Tools
To begin setting up employee verification, log in to your LinkedIn company page. Once logged in, you will see the admin view. Look for the "Admin Tools" section on the right-hand side of the page.
Step 2: Adding Approved Domains
If you don't see any options or domains listed in the Employee Verification section, you need to add approved domains. Click on "Add a Domain" and enter the domains that are associated with your staff's email addresses. It's important to note that you cannot use Gmail.com email addresses for employee verification.
Step 4: Setting Up Employee Verification
Once you have added the approved domains, click on the "Turn On Verification" button. This action enables the employee verification feature for your company page. By doing this, you ensure that only individuals with email addresses from the specified domains can be linked as employees on your LinkedIn page.
Step 5: Confirming Employee Verification
To confirm if your company page already has employee verification set up, go back to the Admin Tools section and click on Employee Verification. If it's already enabled, you're all set! If not, you can follow the steps mentioned earlier to set it up.
Setting up employee verification in 5 simple steps:
Access your pages Admin Tools
Select Manage domains.
Add your domain
Click the Turn on verification button. If you don't see this option, email verification may already be turned on, and it can't be turned off.
Click Save.
Why Does Employee Verification Matter?
Employee verification is essential because it helps maintain the accuracy and credibility of your company's LinkedIn presence. Before this feature was available, anyone could falsely claim to work for your company and be associated with your page. This could lead to confusion and misrepresentation.
Implementing employee verification on your LinkedIn company page offers several benefits, including…
Enhanced credibility: When potential clients, partners, or employees visit your page, they can trust that the listed employees truly belong to your organization.
Accurate representation: Employee verification ensures that the individuals showcased on your company page are genuinely associated with your business, avoiding any false or misleading information.
Brand protection: By preventing unauthorised individuals from claiming employment at your company, you safeguard your brand's reputation and maintain control over your online presence.
By verifying employees on your LinkedIn company page is a simple process that can greatly enhance your page's credibility and accuracy. By following the steps outlined above, you can ensure that only genuine employees are associated with your company on LinkedIn.