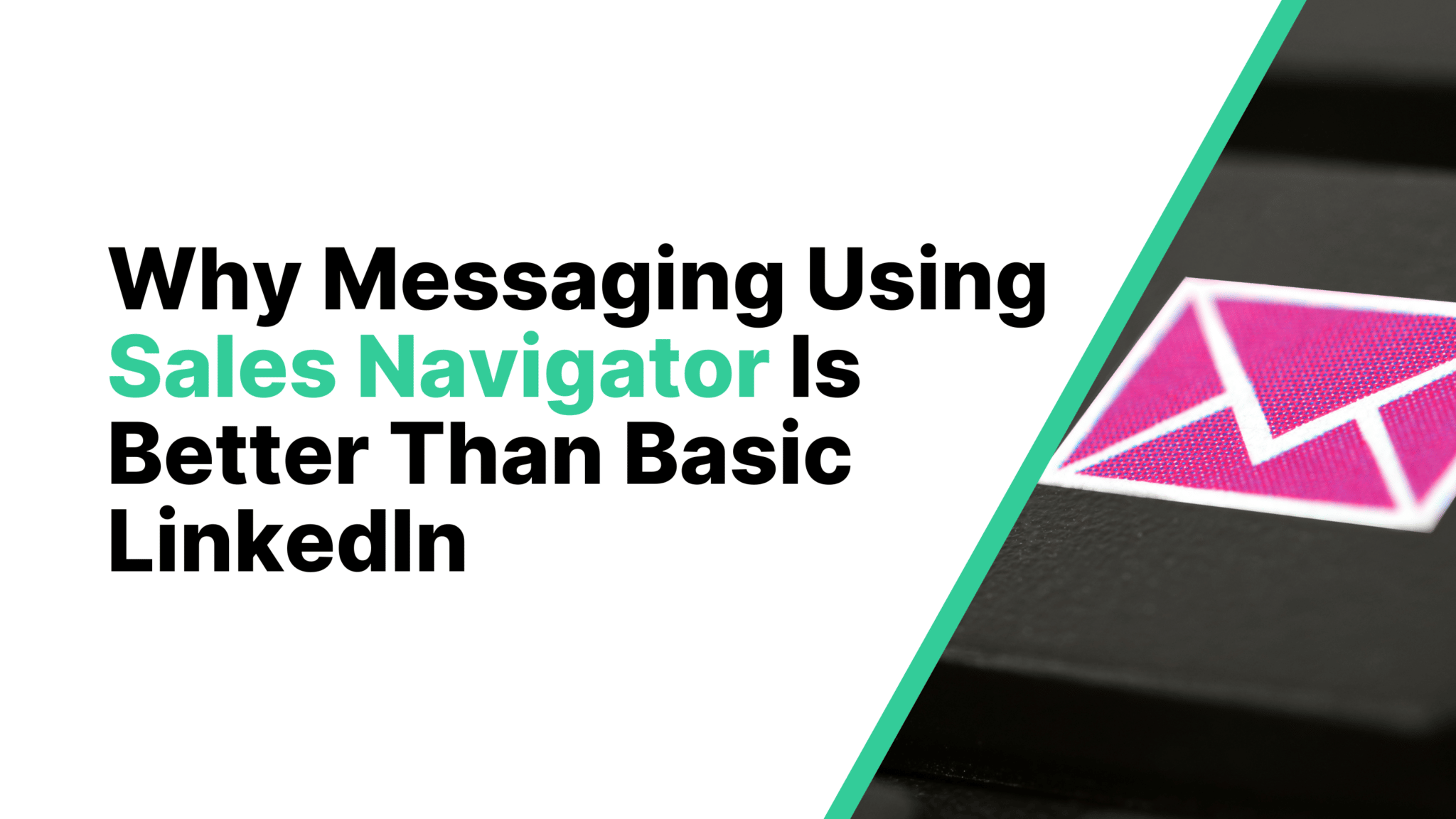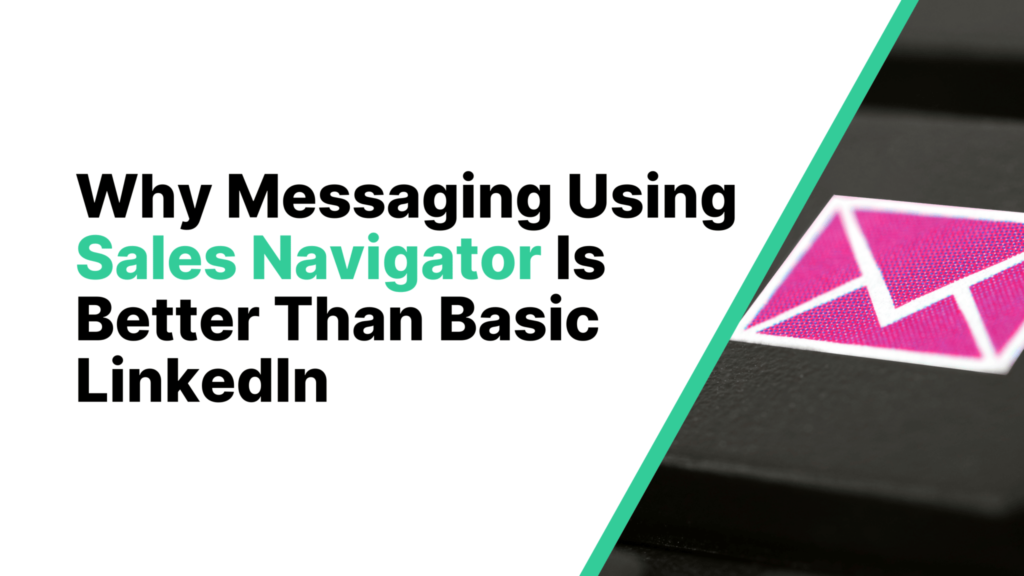 Why Messaging Using Sales Navigator Is Better Than Basic LinkedIn
Sales Navigator is a great tool for well… navigating your sales and identifying your prospects on LinkedIn. But I want to break down exactly why that is, and why it might be time to hang up traditional methods and start using Sales Navigator to supercharge your prospecting. Here's a quick rundown on why messaging using Sales Navigator is better than basic LinkedIn.
InMail and InMail Credits
InMail is a premium feature that allows you to directly contact prospects that you're not connected to. This means, when done properly, you can cut to the chase and introduce yourself to that person without having to jump over any hurdles. with a whole list of buyer intent data to support your approach.
With Sales Navigator you will receive 50 InMail credits a month, so use them wisely.
However, you can also purchase more credits if need be, which is great if you're running a particularly large campaign.
InMail can help you get your foot in the door, faster.
Better Search Filters – Better targeting
Refine your prospect list with advanced Search Filters such as:
Years of Experience
Function
Seniority Level
Company Size
When Joined
These advanced filters can help you recognise who you should really be targeting. At the end of the day you want to start a conversation with someone who has the knowledge and power to influence their wider company or team. These filters allow you to do just that.
Lead Generation Support
From integrating into your CRM, to lead recommendations, Sales Navigator strives to provide its users with all the necessary support they need to generate leads.
After communicating with a prospect you have the ability to create notes covering what you discussed and where you can take the conversation further.
These tools are consistently updated and with the Team and Enterprise plans, you can take it to the next level with Teamlink and Smartlinks. Expanding your network and creating a more strategic approach to your sales process.
Save Searches
There's nothing worse than having to input criteria, over and over again. It's not only a waste of time, but it can also be extremely boring. Sales Navigator's Saved Searches allows you to increase your internal efficiency when building lists and finding viable prospects.
Saving a search on Sales Navigator is fast, and convenient, and it means you never lose any of your hard work or research. The benefits speak for themselves.
You've Reached your Destination
So there you have it. Just a few of the many reasons why messaging using Sales Navigator is better for your business than basic LinkedIn.
Use it for a month and I'm sure you'll know exactly what I mean.