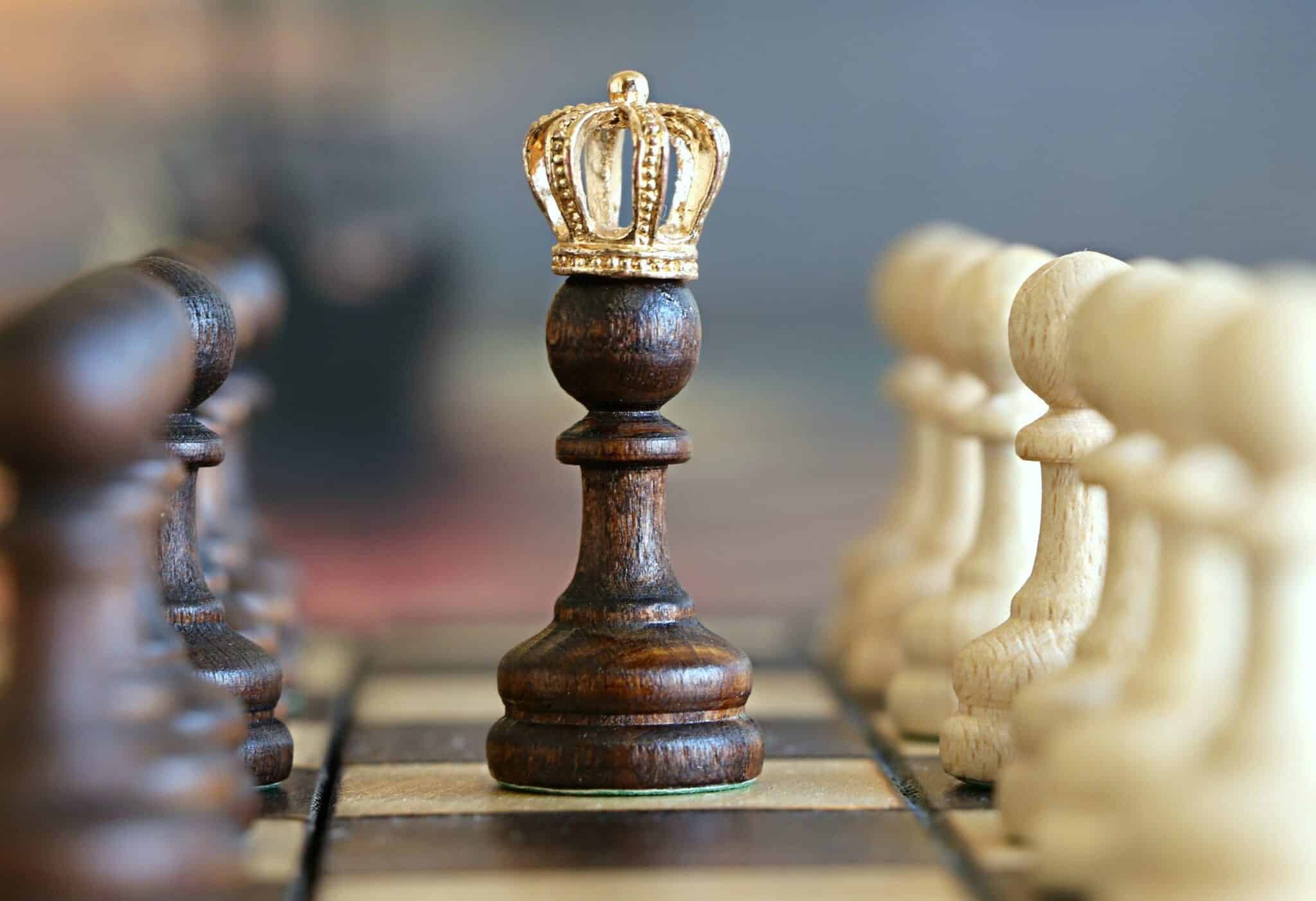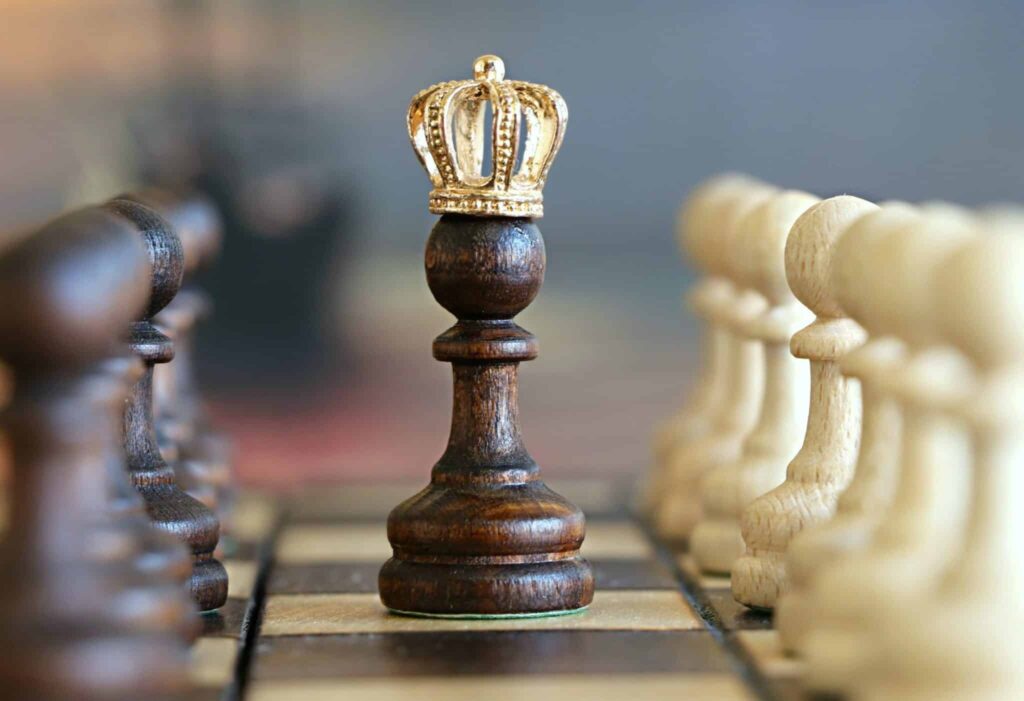 Small Businesses Need a One-page Plan to Kill It in 2021
Forget the 25-page document. Small Businesses Need a One-page Plan.
It will not be as practical to you over the next year as a focused one-page plan or OPP. If you want to scale up your business, you need to rethink how you are planning your business. Taking the worst from 2020 and pivoting in order to succeed.
Just recently, Barclays Bank conducted research that showed that 53% of businesses had no written plan.
But for those who did have a written plan (47%), I'd place a bet that some of the following statements are true:
They created a business plan purely to obtain financing.
The plan hasn't been reviewed since it was written.
They are so off from the plan and their business bears no resemblance to it.
The business plan is too complex or confusing to review it daily if needed.
I could write an article just about the flaws that are found in business plans. These business plans miss out a lot of the key elements that will help you understand how the business will be managed.
Most business plans are good for one thing: establishing a robust filing system.
This is where I found my love for one-page plans. One-page plans are simple, straightforward and clear. There is no waffle in them because they contain all the key elements that let the whole team know what needs doing to achieve the business goals.
When you have an OPP in place, the whole team can pull together for a common goal. In a larger business, where you have many departments, you may have a general OPP for the whole company and an OPP for each department.
A One-page Plan is a reminder of key understandings, the goals and the steps to achieve it.
The primary reason why I work with businesses to create OPPs is because their growth has stagnated or their revenue is slipping. This is usually a sign that their business growth plan has failed, and the company's value proposition is unclear or not as compelling as it should be.
I am going to share with you some of the key things that I implement into OPPs, which will help you grow your revenue in your business.
So, here are some key questions I ask to help people write a One-page Plan. This will help you land your message with your team and go to market (and sell), more effectively.

Why Do You Even Exist?
You'd be surprised how much waffle comes out at this point. I've heard all sorts here, from tales of quitting jobs and starting up as a rival to their employer. Other things such as evolution and management by objectives. There are all sorts of reasons why I company started up, but none of these answers the question.
This is what you should be asking yourself:
Why does your business exist?
What is the purpose of the business?
Why do customers / the market / industry need you?
What makes you different?
In my sessions with clients, I let them waffle a bit, purely to work out where they are. When they respond to these questions, what follows is usually meaningless waffle or generic terms, such as, 'we are reliable, honest and operate with integrity'. These may be true, but wouldn't you expect this from all businesses?
If you cannot answer this question, you cannot build any form of USP / value proposition. Just remember a USP / value proposition for your business, is all about your customers and whether they see your unique selling point as a reason to buy from you.
You need a clear and compelling answer to these questions. This is the same if you sell widgets or ultra-cool tech.

Who Is Your Ideal Customer?
Your ideal customer is not everybody. When you pursue everyone, you end up appealing to nobody. If I went through your customer database and history, what would be the commonalities of your most profitable customers? There are two ways to approach this question:

Who can you give the most value to and make the most money from?
How can we adjust our offer and what we are good at to make the most money?
There are generally three types of client; profitable, unprofitable and pain-in-the-ass. Naturally, you want to pursue profitable clients, so what do they look like? what are they looking for? What are their challenges?

Without defining your ideal clients, you cannot clearly build a plan to reach them and convert them into paying customers.

What Are the Numbers?
At this point, when I talk about the numbers in my strategy sessions with clients, they focus on profit and loss projections. These, however, are irrelevant without the numbers to pin them down.

Think about answering these questions:
How many customers does it take to hit your profit and loss numbers?
What is the amount of enquiries you need to make a sale?
How much marketing activity do you need to do to achieve the enquiries?
What Are You Saying?
Does your communication, sales and marketing resonate with your customers? Are you broadcasting irrelevant info or are you communicating relevant information that 'lands' with the decision-makers?

In our propensity to waffle, we can sometimes make simple things complicated. In fact, in the marketing and sales process, your aim should be to make the complicated simple. Your focus should be, how do we ensure you can show your value to the prospective customer quickly.

Why? Because people are far too busy to investigate the value of every proposition or marketing piece they receive. They also know a lot of sales and marketing is BS. The quicker you get to the point, the more chance you have of people giving you serious consideration.

What Do We Need To Do?
You'd be surprised by me saying this, but most businesses need to cut down their marketing activity. Following my sessions, there is usually energy and drive to get things done, but in most cases, it is the worst idea.

In B2B sales and marketing, you need to focus on three things…

How will people hear about your business?
What will help validate the customers' decision to purchase?
How will we get enquires?
Everything over and above this is about making the sales and marketing process more efficient. Before the website, blogs or social media updates, you need to know the basics of your company and why you exist. Think about this strap-line example, if you think of one strap-line, this may change down the line and you will have to cash out all over again to update your marketing channels. You create a lot of upheaval and work, without being able to implement the new plan. The problem is, particularly for B2B, this new plan hasn't been bedded into the culture of the business, or implemented in any way, so people usually find it an uphill process.
By implementing at a basic level quickly, you learn to adapt to the new way, new focus and new clarity. This is a learning process for you to see how it works in practice and change your vocabulary. You might as well consider the website as a marketing graveyard in comparison to this new plan being imbedded into your sales team.

There are businesses operating today that are selling their products and services effectively despite having crappy websites and dodgy brochures. Why? They've mastered the 1:1 selling of their USP / Value proposition with their ideal client. It delivers results, even when their marketing is a disaster.
Their danger is, that if they continue to ignore their websites, blogs, social media and the like, they will never get the gains these channels can bring.
When I help clients build their OPPS, they energised and want to act immediately. They want to market the hell out of their business. This is good, but my advice is to always start with the simple stuff. What can you do now to implement this the OPP and achieve results, whilst you work on the other stuff in the background?
As part of the plan, you should have a very simple action list that you can very easily implement in a short period of say 30 – 90 days. Make sure there are clear action points that pursue the fastest method to close your sales from the new approach.
Once the first few sales are in, you can start to update your One-page Plan to add rolling goals which are specific and measurable.
One-page Plans are the quickest way to get a plan for your business that can: focus a team around objectives, define the business and find the customers you want to secure. Each person can interpret their own personal One-Page Plan from their business plan, When this is completed, everyone is able to to work together to achieve the goals and potential of your business.