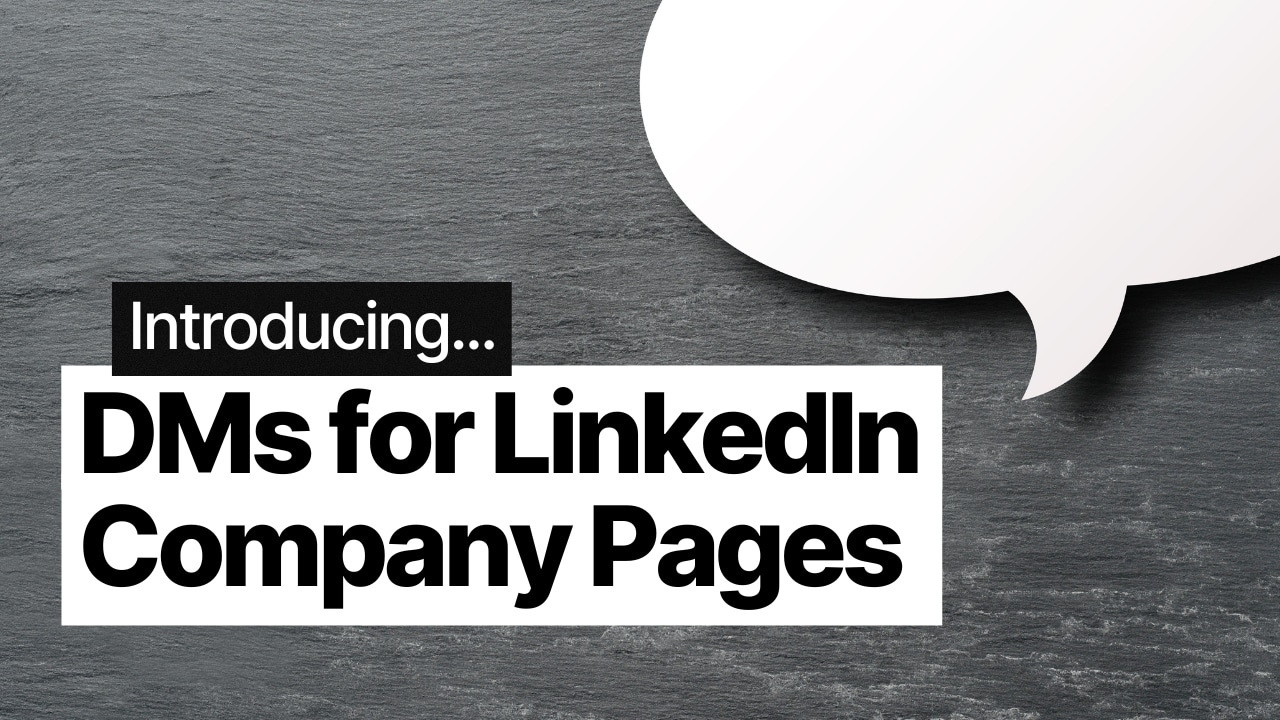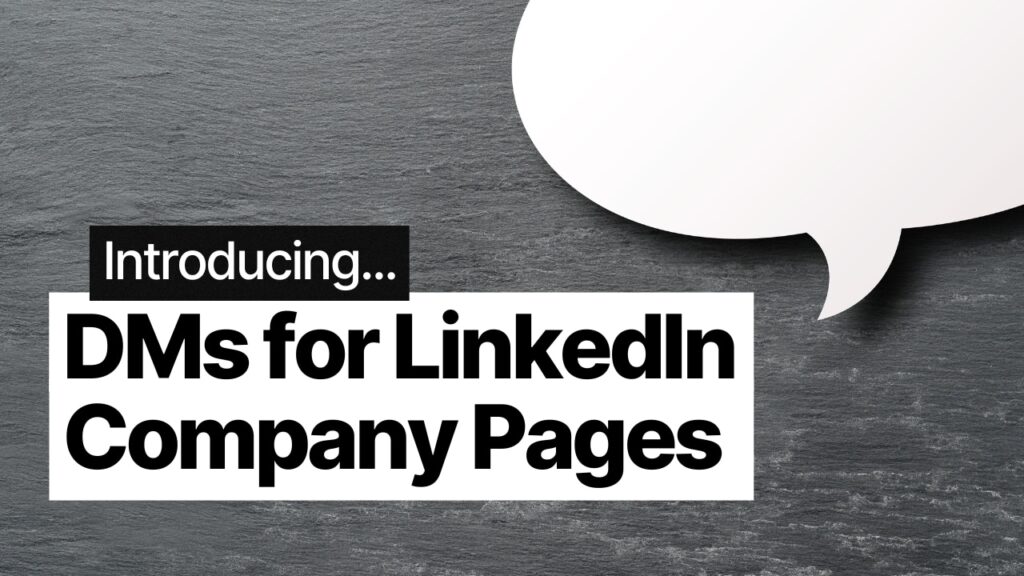 Introducing DMs for LinkedIn Company Pages
Drum roll, please… LinkedIn has recently launched a new feature that finally allows DMs for LinkedIn Company Pages
The platform announced, "Page messaging will help power a two-way conversation, so when a member has questions about a product or company, they can reach out directly to the brand through their page."
On a platform that has more than 63 million companies actively posting on their Company Pages, this recent update is set to make a significant impact on the LinkedIn Community.
Previously being limited to member-to-member conversations, the introduction of Company Page DMs offers users the chance to directly contact a company regarding topics such as products and services, including any potential queries.
The new feature is set to bring in many new possibilities for businesses too, giving them a new avenue to connect and engage with their audience, including the ability to send out personalised welcome messages or promote upcoming events and/or company updates. 
But, if you're worried that this now means an influx of messages, don't. 
LinkedIn has included a dedicated inbox where companies can tailor their messaging preferences, making sure that conversations are streamlined and relevant.
The 'focused inbox' feature helps categorise DMs based on their priority, ensuring that the most important messages are seen first.
After extensive testing over the last month, the feature has already begun rolling out, so you can expect to see the update appear on your Company Page soon.
You'll also be pleased to know that it looks like LinkedIn isn't stopping there.
There have been discussions about incorporating an AI assistant into the messaging experience to aid in nurturing potential leads on the platform.
It's said that the AI assistant feature will eliminate the need to manually browse through profiles or posts when researching your potential prospects, and instead will do all the hard work for you.
Although there's no timeline for a potential launch of the AI assistant tool, we'll keep you updated when/if we hear any news.
LinkedIn is certainly listening to its users and with some of its most recent updates, the platform is succeeding in bridging the gap between business and potential prospects.
The shift in their approach to Company Page DM's is a great move in nurturing more meaningful relationships and driving business growth.