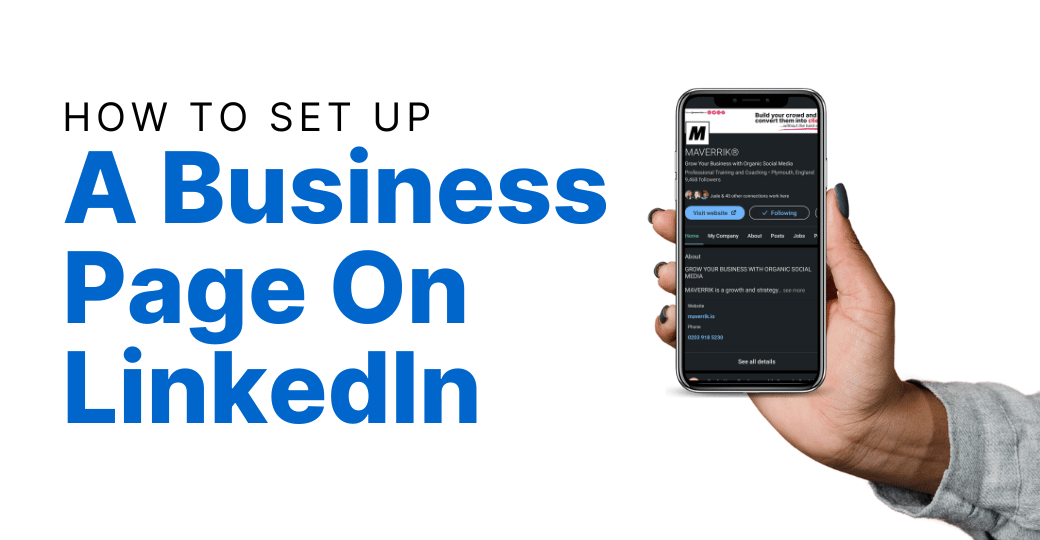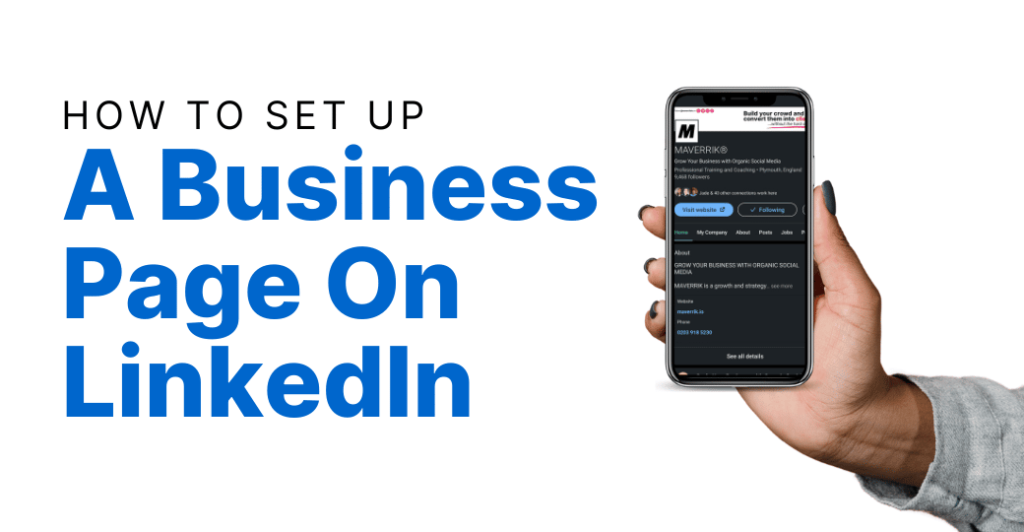 How To Create a Business Page on LinkedIn
If you want to grow your business on social you need social pages set up for your business. Even if you have a LinkedIn account having a dedicated page for your business will give you more social proof and more opportunities to connect with potential clients. Here is a quick guide on how to create a business page on LinkedIn.
Setting up your business page
The fastest and easiest way to set up your business page on LinkedIn is to head over to LinkedIn Marketing Solutions and click create your page. Fill out your information, which includes your website, business category, size etc. and add your logo. Next, confirm you are authorised to represent your company online and click create the page.
6 Simple steps to creating a business page on LinkedIn
Click Work on the top right
Click Create Your Page from the sidebar
Add your company name, website and details
Upload your company logo (400x400px) square image
Tick the box to verify you are authorised to represent the company
Click Create Page
What Should Your Company Headline Be?
Your company headline should be the big promise of your company. What can you do for the person who is looking on that page right there and then? Do you offer consultancy services? Then discuss what your service aims to achieve. Do you work with delivering products? Talk about how your service is unique and delivers. Think about what you want your audience to know about your business from day one.
Creating Your Logo
If you're looking for a simple way to create your logo you can create an image on the free online editing tool Canva. Search "logo" in the templates, select one and change it to fit your brand. Ensure that size is a square image and 400×400 pixels tall/wide. Make sure your image size isn't too large or LinkedIn will reject it. In this case, lower the file size and try again.
Put all this together and follow the 7 steps above you'll be able to create a business page on LinkedIn quickly and easy. Ready to bring in new followers and leads.
A lot of people go into sales rep without fully understanding what the role entails. If you want to learn how to be successful in sales rep then you will