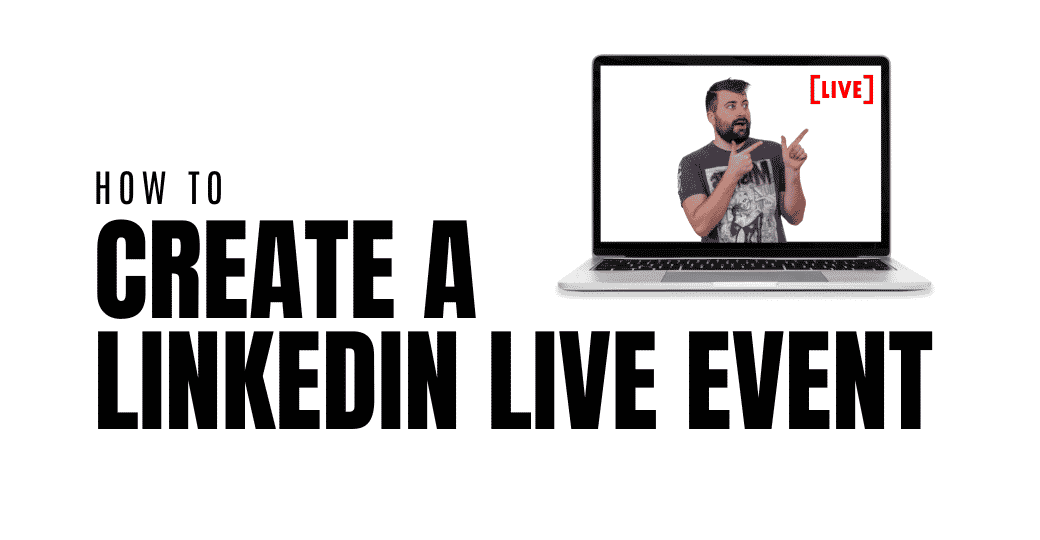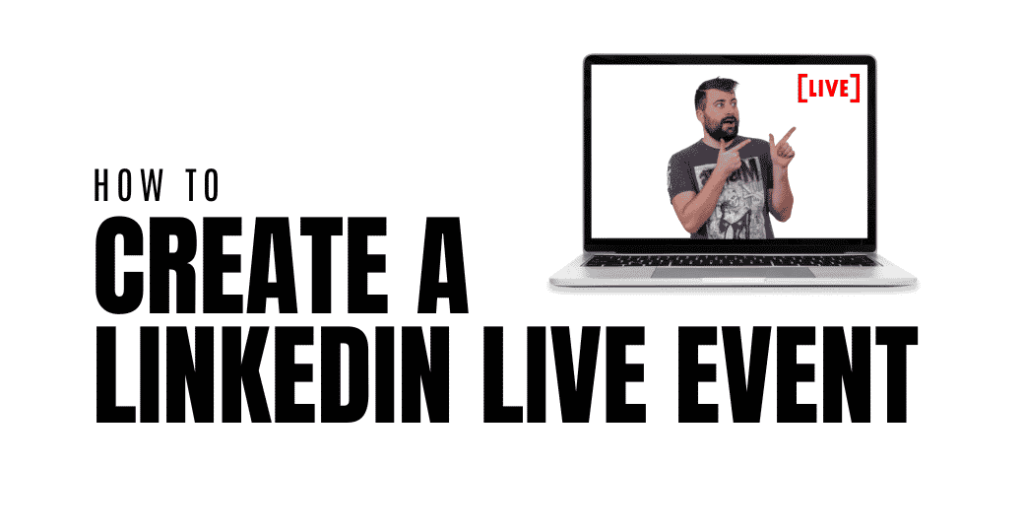 How To Create a LinkedIn Live Event
If you've spent any time on LinkedIn, then you will have come across LinkedIn events and maybe even been invited to a few, too. A LinkedIn live event is hosted on a LinkedIn page and will allow you to stream your event live to attendees. 
So, how do you create a LinkedIn live event?  
First of all, you need to think about what you want from events. Why should you create a LinkedIn live event in the first place?
A LinkedIn live event is a virtual way to communicate with an audience. Virtual events break down geographical hurdles and allow people from all over the world to attend. This is a huge advantage if, say, you live in the UK but want to host an event that an American audience can attend.
If professionals are the target audience for your event, then LinkedIn is the perfect platform. Your target audience will already be familiar with the platform and are more likely to be made aware of your event. Creating a live event will also help you to create engagement on the platform so you can grow your LinkedIn network.
How is it actually done? 
1: Get access.
Firstly, you need to apply for access to LinkedIn Live. To get approved, your brand needs to be actively engaged in communities, which means posts, likes and comments. Your page also needs to have 1k+ followers, so you might need to grow your network beforehand.
2: Broadcaster tool.
Once you've been approved, you'll need to choose which broadcaster tool to use. LinkedIn is partnered with several popular streaming and broadcasting tools so you can pick one that's best suited to your budget and streaming needs.
3: Create the event.
To create an event, you need Admin access to the LinkedIn page. This will give you access to the "Admin Tools" menu, where you should select "Create an Event". Once you've completed the form, your event will be launched.
Creating a LinkedIn Live Event in 7 simple steps
Click Admin Tools on your LinkedIn Company Page
Click Create Event
Select LinkedIn live in the Event Format dropdown box
Name Your Event
Select Your Date and Time
Click Next
Click Post and your event will be live!
4: Audience.
Now your event is created, you need to attract an audience. To grow your attendee list, you can directly invite your first-degree connections to the event. You can also promote your event in LinkedIn posts across your company network which will generate interest and reach a bigger audience. Make sure you are targeting relevant people who would not just be interested in the event but also valuable to your network.
What's Next? 
After you've grown your list of attendees, it's time to deliver your quality LinkedIn live event.
Just remember, the work shouldn't end there. A successful event means putting in the effort after it is done. Make sure to share content about your event, such as reflective posts or snippets from the event itself.
This will create post-event engagement, which will not only increase the shelf life of your event but help you to build your network, too. A bigger network and quality event content will show your business in a positive light and make future events run more smoothly.
Creating a LinkedIn live event is not difficult. However, if you want to get the most out of your event, then you need to be taking full advantage of the platform. Make sure you are using it to market your event before and after. This will not only make the event more successful but help you to grow your network, increase brand awareness and pave the way for even more successful events in the future.
The world of events has been at a bit of a standstill for the past few years, and with the uncertainty that we are currently facing, it has been a
Should you decide to cancel your LinkedIn Premium Subscription, it's easy to do. Once you do this, you'll return to a Basic account and lose access to Premium features at