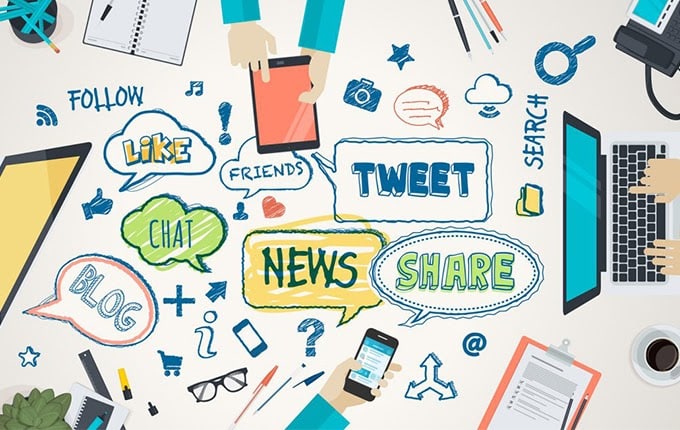 Effective Social Media Marketing Tips For Your Business
Social media marketing is growing quickly and has become more important than ever. Social media marketing, or SMM, is a broad term for any type of internet marketing that uses the internet as a vehicle to advertise and sell products. Here are a few tips to help you with your social media marketing journey.
Treat People with Respect
The biggest mistake that many people make is not learning how to use social media websites effectively. Whether you are using Facebook, Twitter, LinkedIn or any other social networking website, always remember that you are interacting with real people. You may think that you are getting traffic to your website, but these people are real people, and your reputation is at stake. If you give them the impression that they are just numbers for your site, then they will think twice about working with you.
Have an Excellent Response Time
When you are networking with people using social media sites like Facebook, keep in mind that they may want to contact you at some point. Always be prepared to respond to any questions that people ask, but try not to talk over them. If you think you can answer all the questions, do so. However, if you feel that they may need more information or clarification, don't hesitate to give them.
Leverage LinkedIn
LinkedIn is becoming one of the most popular ways for companies to market themselves and their services through social media marketing. You easily keep people up to date with your company's activities and engage with your audience by distributing content. Having an active LinkedIn profile will help give your company an online presence and make the company feel more authentic. LinkedIn holds a lot of potential opportunities for small businesses to really excel online and up their sales.
Your Call to Action
When you create a page on a social media website for your company, it can also increase the traffic to your website when visitors want to learn more about you and what you do. Be sure to add links back to your website when people click them on your profile page, as well as posting comments and questions on blogs. People will read your blog and then search for the information there on your page and vice versa.
Many business owners make mistakes that end up costing them tons of money. By simply leaving comments on blogs or commenting on articles that have nothing to do with their business, they lose customers quickly. Instead, start making yourself known as an expert and start answering questions that other people might have, and post comments relevant to your business.
Avoid Falling into Social Media Mediocrity
It's important to understand that social media marketing is not about just posting pictures of you and your family. Rather, it's about engaging in conversations that will lead to referrals and even sales. If you are not following these tips, then you will probably never see much money to come into your company's bank account.
If you follow these tips correctly, you will notice that the money you spend on social media marketing will be more than worth it. Once you start generating a following more people will be asking you questions about your product or service, and you will become a better resource for all of your future customers.
Using social media marketing the right way will bring in traffic and sales. The more people who are aware of your company, the more people who will want to purchase your product or service. By using social media marketing, you are aiming to create a platform that will increase your profits and allow you to mass a large customer base. By using social media marketing, you are creating a brand that is recognizable and trusted by others. Connect with Maverrik for daily tips for business growth and sales success.
Broaching the conversation of diversity and inclusion in the workplace can often be a topic avoided and feared as too taboo to mention. Often people worry they'll get things wrong
You'd think that in the age of social media, ads, and artificial intelligence, email would be extinct, but it isn't. In fact, email has proven to be a reliable tool