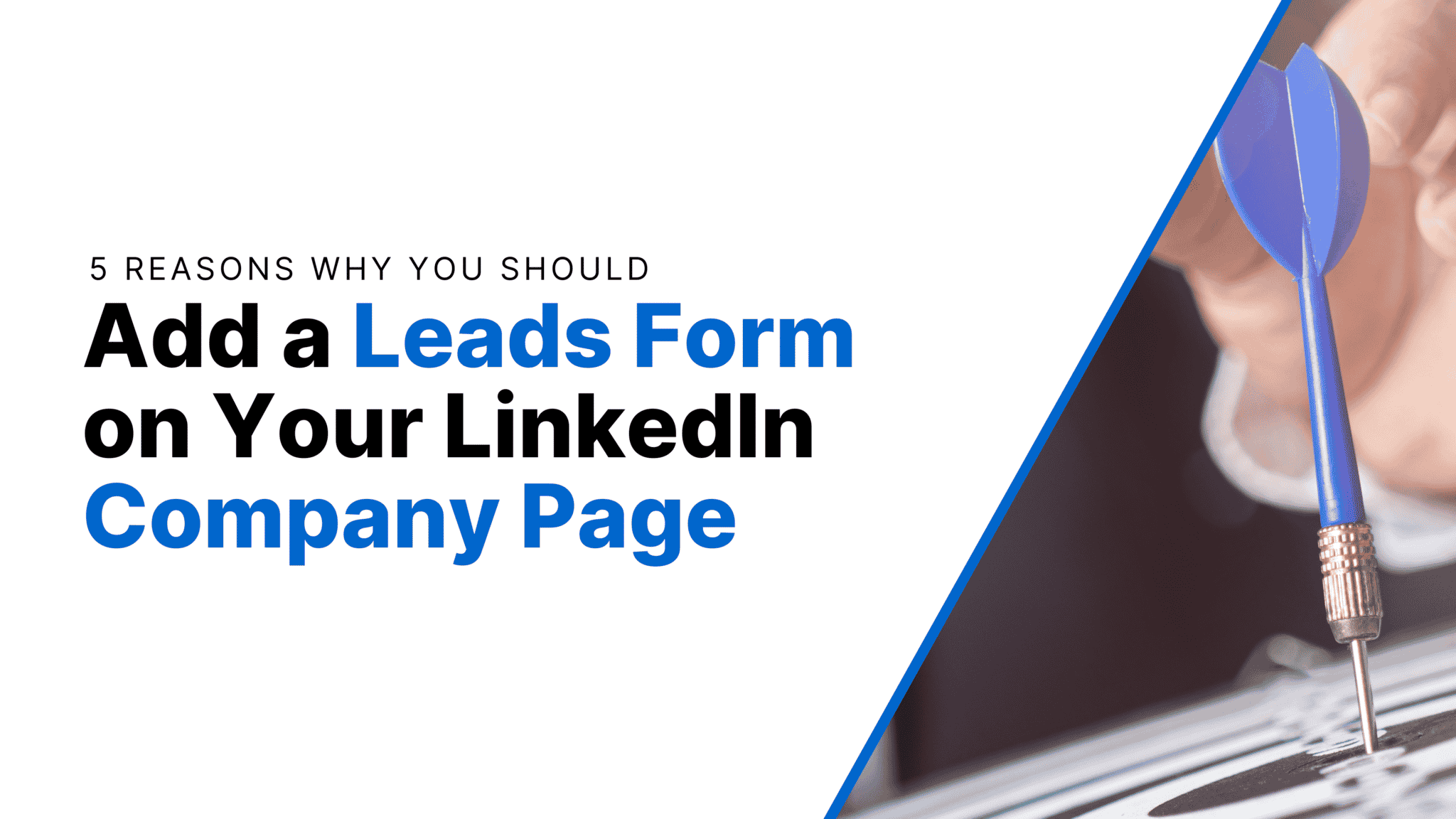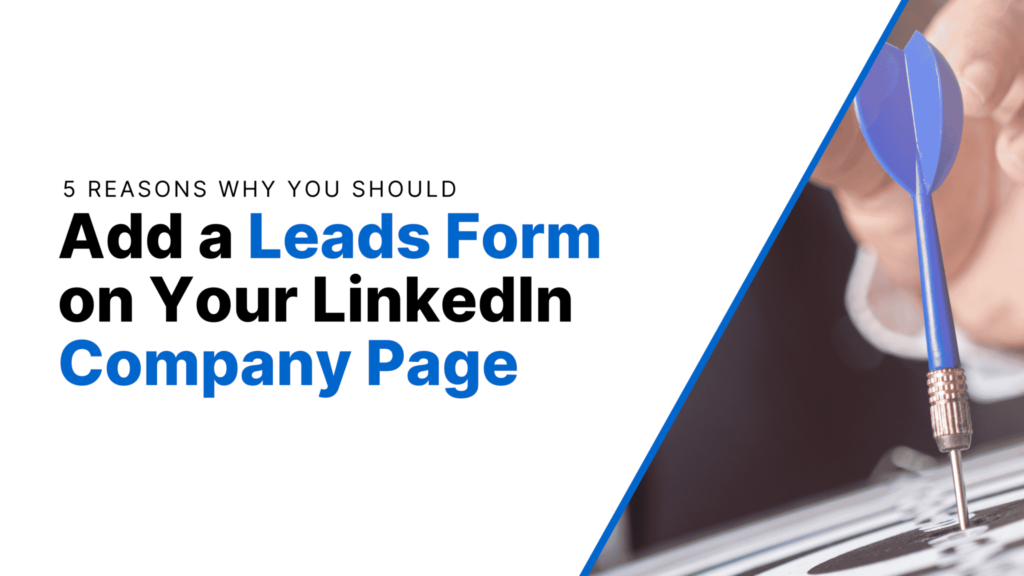 5 Reasons Why You Should Add a Leads Form on Your LinkedIn Company Page
Nowadays, digital forms are everywhere on the internet. So, if you aren't already utilising them – why not? And if you are, have you heard of 'Lead Gen Forms' on LinkedIn? If you aren't familiar, LinkedIn Lead Gen Forms are a free tool that can be used on sponsored content campaigns within the LinkedIn platform. In essence, their main function is to add a Call-to-Action (CTA) at the bottom of your sponsored content ad or post. So, if you aren't already using LinkedIn Lead Gen Forms, here are 5 reasons why you need to be…
Leads, Leads, Leads
If a LinkedIn member clicks your ad, they will be met with a form that's pre-filled with accurate professional information from their LinkedIn profile. This includes their name, contact info, company name, seniority, job title, and location – how easy is that?! With a single click on the form, and without having to type anything by hand, members can instantly send you their info, creating leads form for your business.
Easy, Downloadable Data
Forms are a great way to collect data. However, with data collection comes data processing, which can be a mind-numbing and time-consuming task. With Lead Gen Forms, you can easily access your leads form in 'Campaign Manager' or your preferred third-party tool. Downloading lead data has never been so easy…
Measuring Campaign Success
Of course, you will want to calculate the effectiveness of your Lead Gen Form campaign. Guess what? This is easily done with LinkedIn Lead Gen Forms. Key metrics like cost per lead, form fill rates, and conversion rates are all included in the reports for campaigns using Lead Gen Forms and can be accessed through LinkedIn's Campaign Manager.
They Are Versatile
Lead Gen Forms offer so many opportunities, all you need to do is decide what you want to achieve with yours. ​​Lead Gen Forms allow for the creation of campaigns with an array of different goals and actions. You can use them to entice leads to sign up for newsletters, events, webinars and more. 
Target your Audience
Who do you want to target with your Lead Gen Form? With LinkedIn…anything is possible. Lead Gen Forms are deployed as a regular LinkedIn advertising campaign, which means that you can use LinkedIn's targeting features. You can target people by multiple demographic markers; this includes location, the company they work for and job title.
If you haven't yet considered using a Lead Gen Form on your LinkedIn company page, what are you waiting for? You can create leads, download data, measure your campaign, put out an array of content and target a specific audience.
To get started, simply go to your company page and click 'edit page'. Under leads click 'Lead Gen Form' and turn the Lead Gen Form 'On'. Next, select 'Get Started', link your privacy policy, add your title in the headline, fill out the description and click 'Save'. Voila!
Nowadays, digital forms are everywhere on the internet. So, if you aren't already utilising them – why not? And if you are, have you heard of 'Lead Gen Forms' on
Social media can provide countless opportunities and benefits for your business. It has the ability to bring in a large amount of B2B leads but how do the best B2B