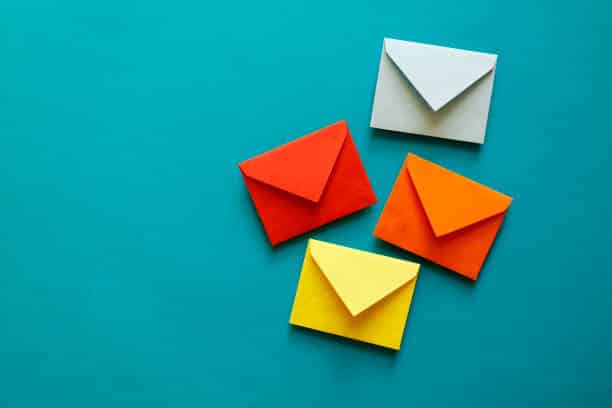 A Guide to LinkedIn Messaging
LinkedIn is home to a whole host of great and free tools that are at your disposal. From connecting to former colleagues to searching for a new role, there are countless opportunities for your business to grow. For you to widen your network and a great way of doing this is through the platform messaging feature.
This is why we've comprised a useful guide to LinkedIn messaging to help get you started. So, whether you're a LinkedIn novice or seasoned professional, we've got you covered.
Can you mass delete LinkedIn messages?
You can bulk delete messages to help ensure you have a tidy and easy to navigate inbox. This can be done easily by:
Clicking the Messaging icon at the top of your LinkedIn homepage.
Clicking the More icon on the left rail.
Selecting Manage Conversations.
Clicking the checkbox and selecting all the conversations that you want to take action on.
Then by clicking the rubbish bin icon you can delete the selected messages. But it's important to remember that once you have deleted these messages you can't restore or access them again.
How do I mark all messages as read on LinkedIn?
You can follow the previous steps and then simply select the envelope to mark messages as read or unread, which is a great feature and one that can enable you to have a far cleaner and more streamlined inbox.
You can also select the folder with a downward arrow to archive the selected messages.
How do you delete multiple notifications on LinkedIn?
If you're wondering where to find your Notifications Tab it is in your hub for notifications about you, your content, and your connections.
Here you'll be able to receive notifications about updates for people in your network. As well as the activity of your shares or posts, as well as career opportunities.
You can then manage these notifications and updates directly from your Notifications tab to help you determine the types of notifications you would like to receive.
You will then have the option to delete, mute, unfollow or turn off notifications.
To help get you started we've compiled a list of what each feature does:
The rubbish bin icon can delete a notification – This removes the notification from your Notifications tab.
The crossed-out speaker icon can mute a notification – Which stops you from receiving updates on a specific post on your feed.
You can also disable future updates for that thread.
The stop sign allows you to unfollow a notification – This stops you from receiving updates from that specific connection. Such as job changes, likes, or work anniversaries.
The circled 'X icon allows you to turn off a notification – This stops you from receiving a certain type of notification, such as likes or job changes, from the people you're following.
It's important to remember that you might not see all these options, as it's dependent on the type of notifications you're managing.
For example, muting a notification is only available for posts on your feed.
Can you delete a Message Before It's Read?
When it comes to deleting a message before it's been read on LinkedIn it's important to remember that we've all been there. No one wants to hit send and suddenly spot those missed spelling mistakes. Thankfully it's not the end of the world.
LinkedIn's feature allows you to edit or delete a sent message within a conversation but it's important to note that you can only edit or delete a message within 60 minutes of sending the message, so the speed is of the essence!
You also can't retrieve a deleted message, once it's gone it's gone for all participants in the conversation too.
When a message is edited or deleted, an Edited or Deleted badge is displayed to all participants in the conversation, which is important to note if you don't want the recipient to see this.
All you have to do when it comes to editing and deleting LinkedIn messaging is:
Select the conversation you'd like to edit or delete from your messaging inbox.
Click the three dotes More icon to the right of the message within the conversation.
Then from here, you can:
Click Edit to make changes to your message and click Save.
Click Delete and confirm Delete from the pop-up to remove the message from the conversation.
So, whether you're a LinkedIn novice or old hand these messaging features will make for a far more streamlined look. Creating a user-friendly experience that will enable you to utilise all that this platform has to offer.
But what do you think about these LinkedIn messaging features? Will you be using them now you have a deeper understanding of all they can do?
We often hear the words "LinkedIn doesn't work for us" or "there is no money in Linkedin". We have heard it at least 50 times in the last 3 months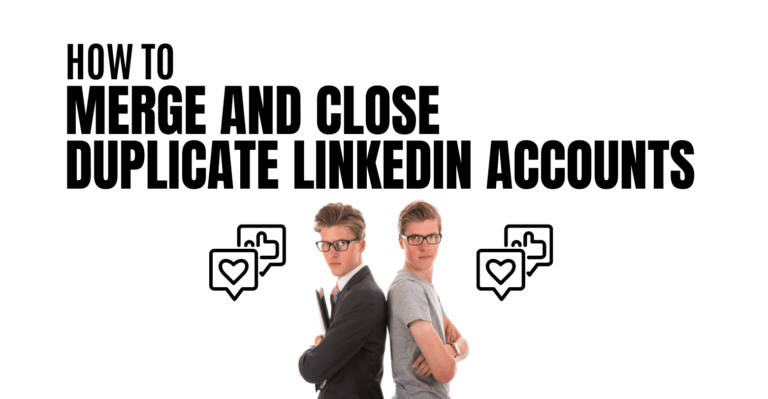 They say imitation is the sincerest form of flattery… However, this isn't the case when imitation is stopping you from doing business. Here is how to merge and close duplicate