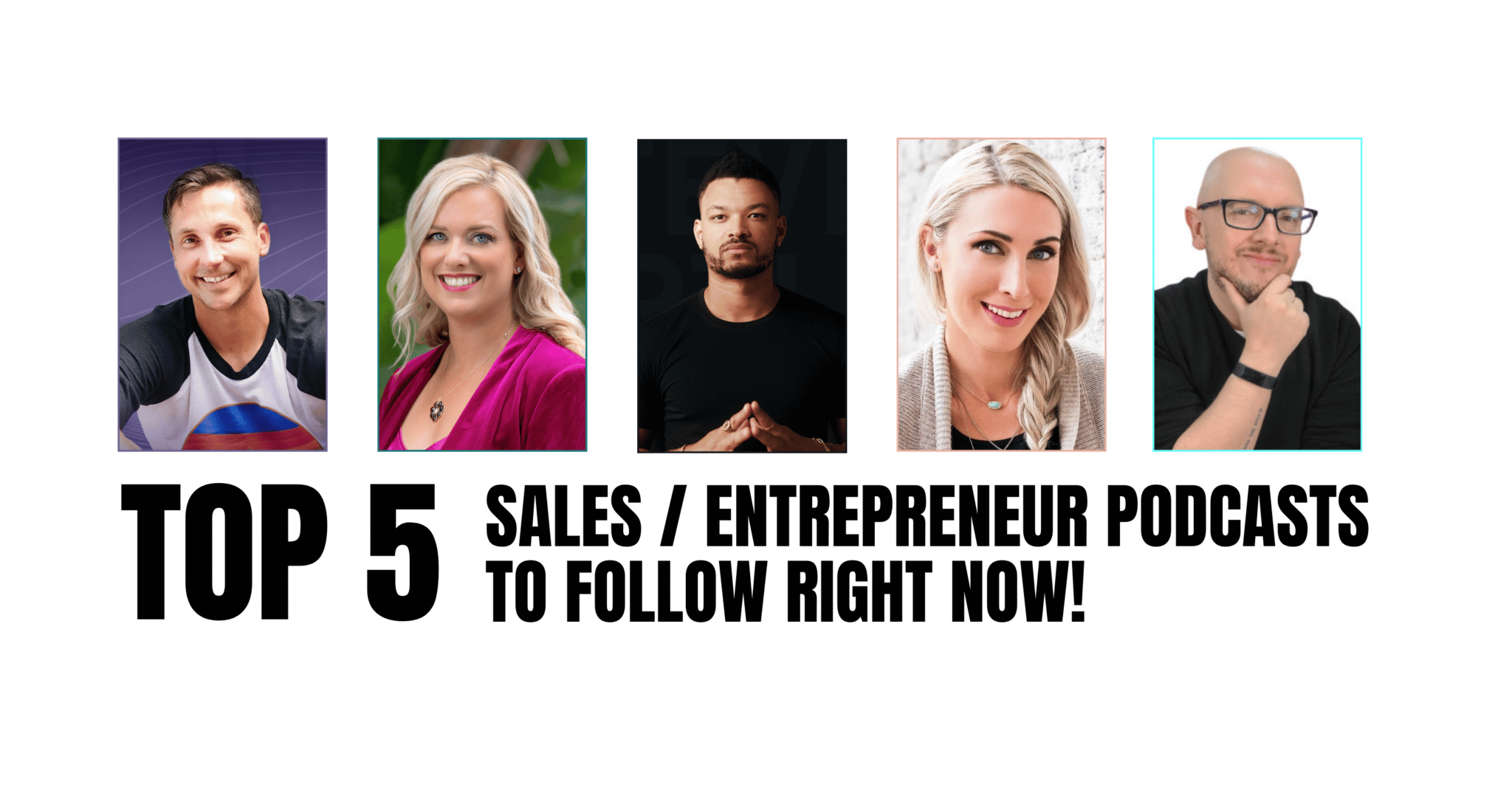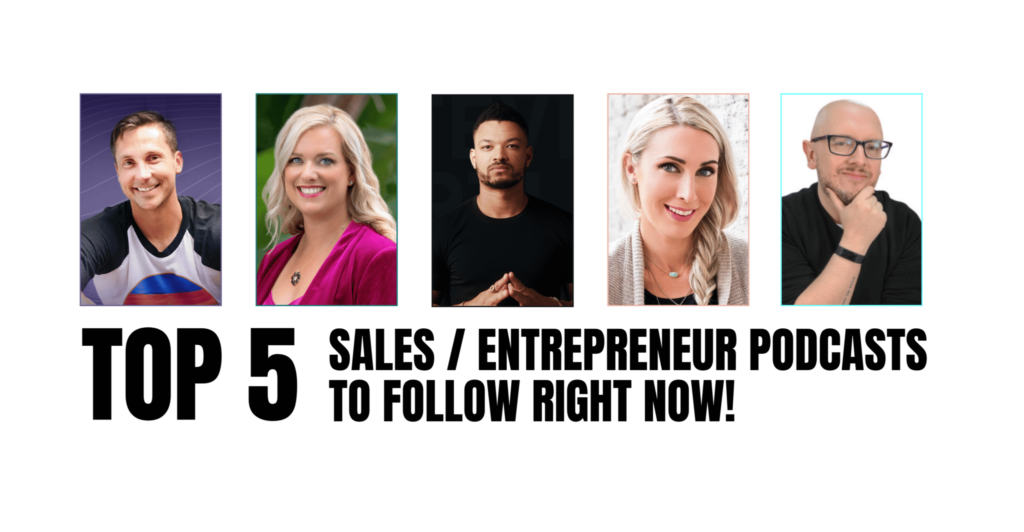 Top 5 Sales / Entrepreneur Podcasts to Follow Right Now
We are spoilt for choice when it comes to podcasts. But, having so much choice has made it much more challenging to find the podcast you are really craving. For example, if you want a sales/entrepreneur podcast, you're going to get A LOT of choices. Luckily for you, I've done a little research and pulled together the top 5 sales/entrepreneur podcasts to follow right now (I know, I'm a gem).
So, without further ado, let's have a look at the top 5 sales/entrepreneur podcasts that are on my radar right now (and should be on yours, too).
Looking for a podcast that will supply you with months of episodes? The Mind Your Business podcast has over 500 to choose from. James Wedmore is a seven-figure online entrepreneur who shares his business tips and personal experiences with the world (thanks, James). Not only that, but he also interviews other business owners who share their own experiences of the entrepreneurial world. So, if you're an entrepreneur wanting to know the secret to success, this is the place to go.
To recap, if you listen to the Mind Your Business podcast, you will get…
Business tips
Real stories from business owners
LOTS of episodes
A podcast that has the ability to empower you? Count me in. Host of the BizChix podcast, Natalie Eckdahl, helps female entrepreneurs to own their role as a CEO through business training, coaching calls and expert interviews. Natalie's podcast boasts over 500 episodes, so you're unlikely to run out (unless you're a binge-listener). It's an inspiring listen, especially if you're a female navigating the business industry. This podcast also offers small business/startup advice and tips for managing the lifestyle of a business owner.
To recap, if you add the BizChix podcast to your list, you will get…
Small business/startup advice
Advice on managing your lifestyle as a business owner
Inspiration for female entrepreneurs in the business space
If you're new to The Diary of a CEO, you're in for a treat. Steven Bartlett wears many hats – he's an entrepreneur, businessman, dragon and investor, you name it he's done it. With all of his experience, Steven's podcast is rich with business content. Not only does Steven touch on his own experiences, but he also interviews some pretty famous faces, such as Ben Francis, the CEO and founder of Gymshark. There are shorter and longer episodes to choose from, so if you're just off for a short walk or you've got a long journey ahead of you, there will always be an episode to accommodate your needs.
To recap, if you treat your ears to The Diary of a CEO, you will get…
Advice and real-life experiences from entrepreneurs and famous faces
Real-life stories of working from the bottom to the top
Short and long episodes to accommodate your needs
Looking to turn your ideas into reality and build a wildly successful business? You need to follow the She Means Business Show. Carrie Green is the founder of the Female Entrepreneur Association and author of She Means Business. Carrie's podcast brings together inspiring stories of female entrepreneurs around the world, who are on a journey to building the business of their dreams and the success they desire. Carrie also shares her personal experiences of building two successful businesses with no money or business knowledge. If you want honest, realistic and practical tools for building a business, this is the podcast for you.
To recap, if the She Means Business Show is next on your list, you will get…
Inspiring stories from female entrepreneurs all over the world
Tips for turning ideas into reality and building a wildly successful business
Personal experiences of building two successful businesses
Last but not least, I couldn't leave out the Maverrik Podcast. If you're looking for tips on all things business, stop your search. The Maverrik Podcast has not one, but four hosts and a wide variety of guests. The podcast has tips and actional advice to grow your business with Social Selling. Or, if you're just looking for some interesting conversations on topics such as personal branding or trolling on social media, you will be spoilt for choice. You will hear from a lot of the Maverrik team themselves, who have heaps of advice and insight from their experience at Maverrik to share.
To recap, if you fancy listening to the Maverrik Podcast, you will get…
Tips and actionable advice
A variety of guests in the business space
Up-to-date information
So, there you have it! The top 5 sales/entrepreneur podcasts to follow right now. To recap, we have…
The Mind Your Business Podcast
The BizChix Podcast
The Diary of a CEO
She Means Business Show
The Maverrik Podcast
I hope this helps you to narrow down your search for the perfect business podcast. With so many on the market, it's certainly a jam-packed space which isn't always easy to navigate. But, if I was looking for business tips, these 5 podcasts would be my go-to. I hope they become yours, too!
TikTok has fast become one of the largest and most used social media platforms on the planet. Offering a new subculture for those predominantly 24-year-olds and under. This year alone
Content marketing is a way to promote your business over social media or blogging. The ultimate goal is to convert leads into paying clients. Unlike most forms of marketing, content