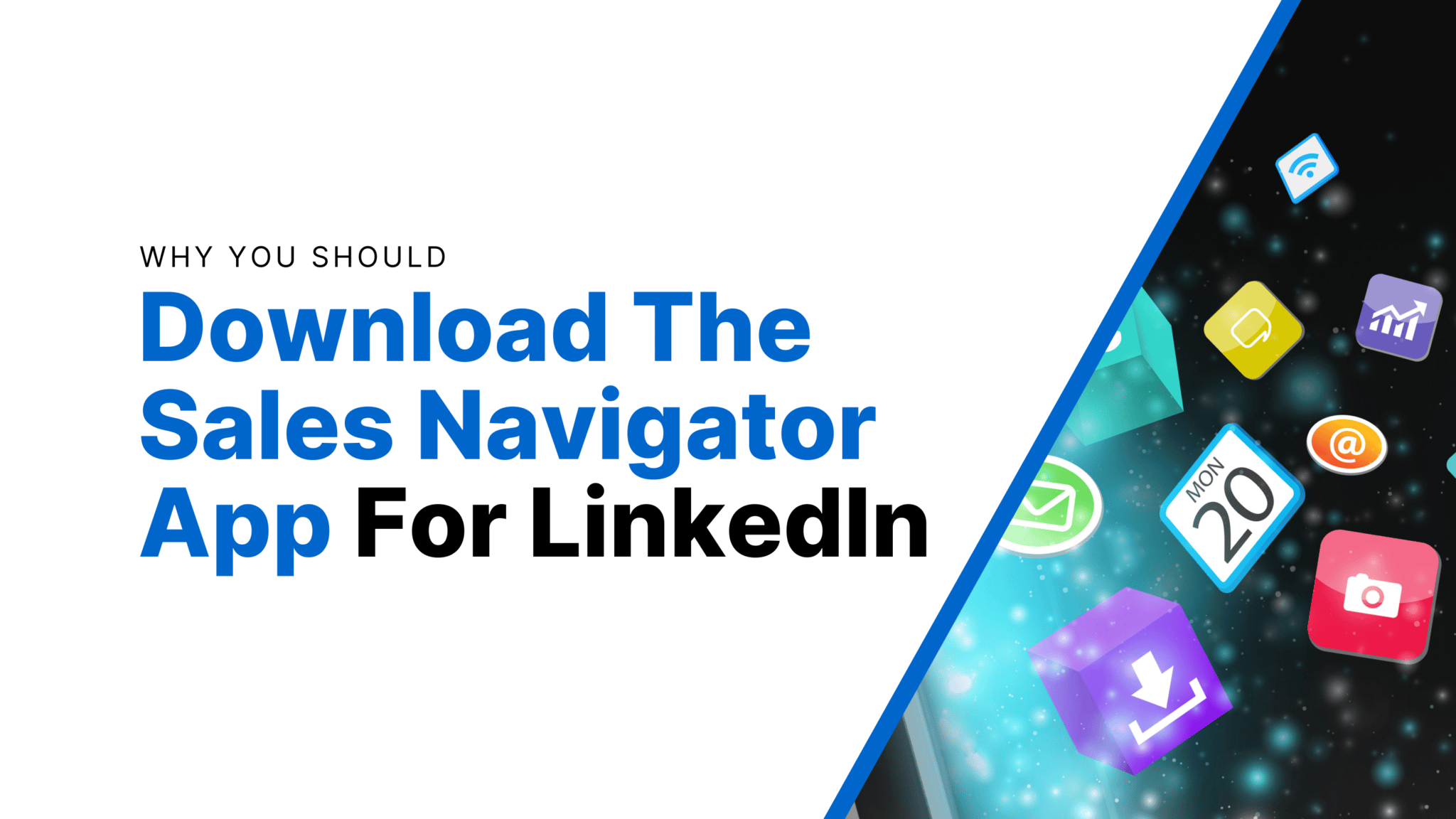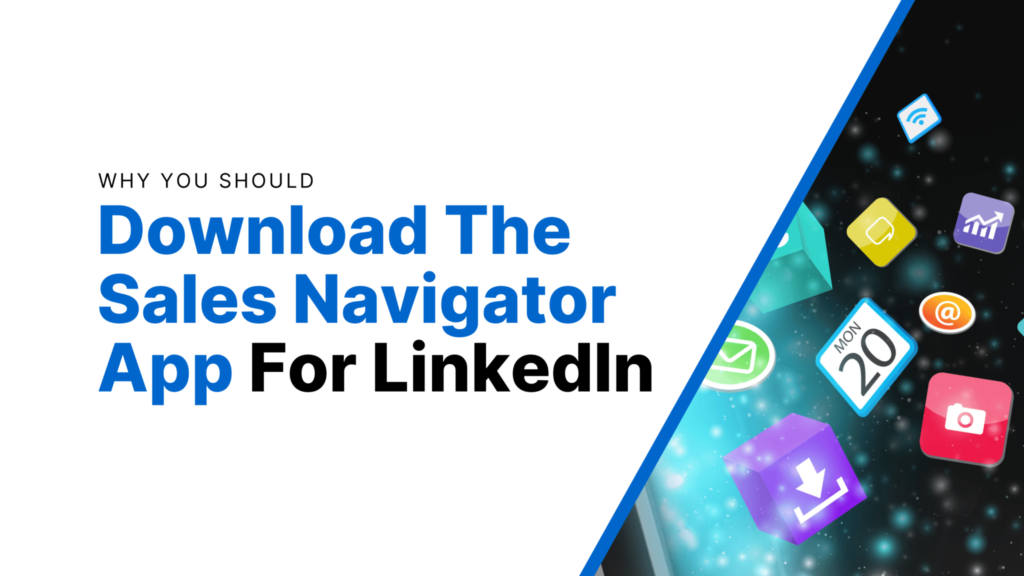 Why You Should Download The Sales Navigator App for LinkedIn
If you're new to the LinkedIn game, you may not have heard of the software called Sales Navigator and The Sales Navigator App. It's essentially a prospecting and sales insights tool which allows businesses to tap into a wider network and connect with relevant prospects. It has a lot of useful features, including advanced search, lead recommendations and CRM integration, to name a few. 
How does it do it, though? Through targeting the right people and companies faster. Then, the software keeps track of key leads and company changes. Finally, Sales Navigator lets you reach and engage with your prospecting leads with personalised outreach. Easy as pie.
But, there's another way to access this platform. The Sales Navigator app, available on Apple and Android app stores, presents a whole host of benefits. I've rounded up three of them to give you a taste of what you're missing out on if you don't have the app.
Fancy a Coffee?
This is probably the biggest benefit of downloading the Sales Navigator app – you have access at all times.
I know, this isn't a Sales Navigator exclusive. Any app on your phone allows grants you access at any time. But, scrolling through Sales Navigator while waiting in line for your coffee presents a different kind of experience for your business than taking a deep dive into the depths of TikTok, instead…
Whether you're waiting for a meeting to begin, travelling between clients' offices or waiting on that coffee, the Sales Navigator app lets you tap into their key sales features when you wouldn't normally be able to access them on a desktop. In other words, you get a bit of extra time in the day that you wouldn't usually have to prospect. That's what I call a win.
Stay Connected
Think back to the last time you were in a meeting. Don't worry, Zoom and Teams meetings count too…
If you were left wanting to connect with them right away, the Sales Navigator app allows you to do just that. You can search and save new leads and connect in a few taps. Even better? You can also add a note on your lead to capture key highlights. Perfect for when you're on the go and want to come back later to pick up where you left off. 
This isn't the only benefit, though. Using the Sales Navigator app, you can conveniently InMail, call or email leads from their profile with LinkedIn or CRM contact info. Utilising the app lets you stay connected at all times with prospects and leads. What more could you want?
Real-time Updates
In a tech-focused world, we all want to stay updated whenever there are any changes in a situation that affects us. Be that work-wise, politically, or just plans with friends. But, that also applies to prospecting.
But, with the Sales Navigator app, you can receive real-time sales updates on your accounts and leads as they happen. This ensures that you don't miss out on any essential information and lets you stay one step ahead. You also have the ability to discover new accounts and leads with daily recommendations and prep for sales meetings by reviewing prospect profiles and account pages – all on the go!
Downloading the Sales Navigator app comes with a lot of benefits that, in short, make your life a whole lot easier. From allowing you to tap into your insights on the go and staying connected even when you're away from your PC to receiving real-time updates straight to your fingertips, the app is invaluable to businesses across the globe. So, what are you waiting for? Download the app today and kickstart your prospecting on LinkedIn.