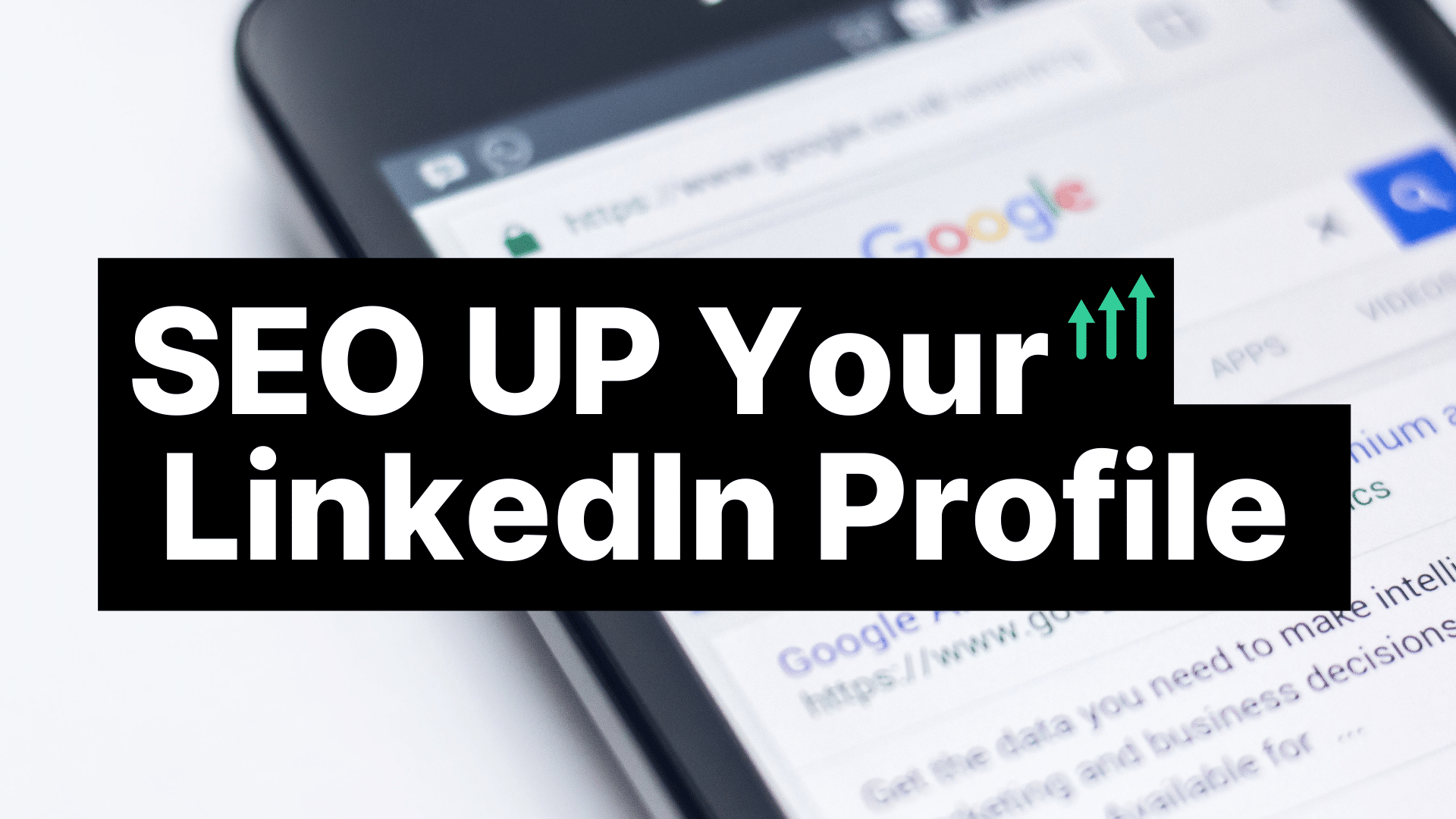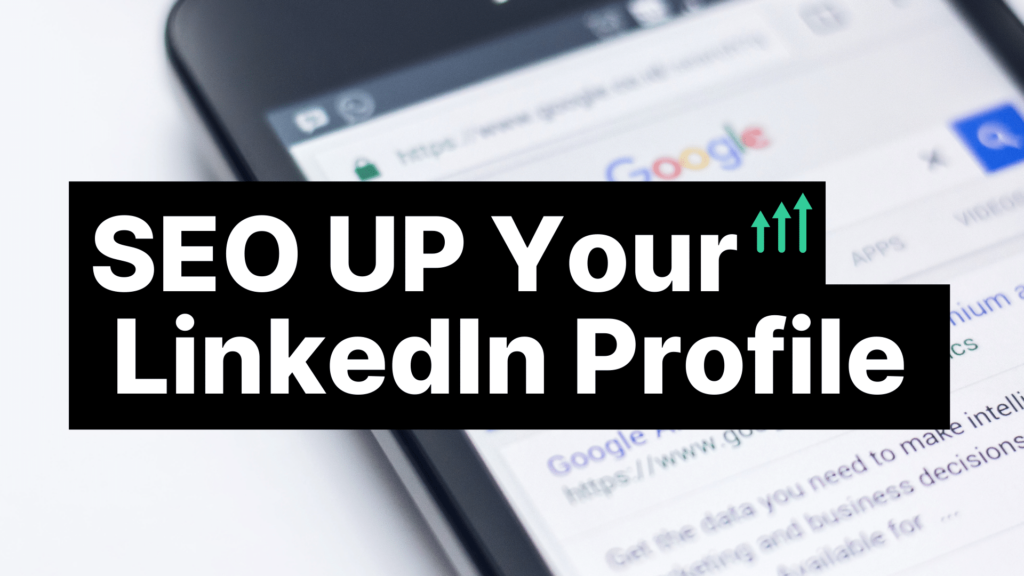 SEO Up Your LinkedIn Profile 
When you Google your name, what you see is your personal brand. If your LinkedIn profile isn't optimised for SEO (Search Engine Optimisation), your other social media profiles might appear or even other people with the same name. While having a presence on various social media platforms is not a bad thing, optimising your LinkedIn profile with SEO techniques can significantly enhance your credibility and ensure that you attract the right audience. 
I'm sure it's no surprise that LinkedIn is widely recognised as the largest professional network in the world. Because of this, Linkedin stands unrivalled when it comes to creating your professional personal brand. Now imagine you're a potential prospect searching for your name. Are you easy to find?
Keyword Research
Every industry has keywords, jargon, and phrases that they dominate and this is why it is essential to be intentional with the words you decide to use throughout your LinkedIn profile. Strategically incorporating these keywords into your headline, about section, experience section and skills section will improve your visibility and searchability not only on LinkedIn but on search engines as well. For the best results, you want to research what the keywords in your industry are. In most industries, keywords change and phrases are adapted, but with some research and involvement in relevant conversations, you'll stay ahead and gain expertise before everyone else starts using them.
Optimised Headline
Although I've briefly mentioned your LinkedIn headline above, it deserves a whole section in this article. The headline is one of the first aspects of your LinkedIn profile that people see in search results for you. This section might be small but it's debatably one of the most important sections on your LinkedIn profile. When used correctly, it can create the perfect opportunity to showcase your professional identity.
To optimise your LinkedIn headline for your professional personal brand and SEO, you need to keep it clear and concise (remember you only have 220 characters). Use the main keywords from your keyword research to incorporate industry-related keywords that highlight your value proposition and expertise. A well-crafted headline will act as an accurate snapshot of your professional identity to anyone who comes across your profile. But don't be afraid to try new things like changing the keywords or rephrasing. Your headline is yours to experiment with and keeping it up to date will attract attention and pique curiosity from the right audience.
Compelling About Section
Unlike your headline, your LinkedIn About Section provides an opportunity to write more about your skills, experience and accomplishments. Again, this is where that keyword research will come in handy.
When writing your About Section, you want it to be strategically keyword-rich and effectively communicate your personal brand while also highlighting your value proposition. Basically, the what you do, the why, and the how you got there. Having said this, you don't want to write it specifically for SEO purposes, remember that although you want search engines to pick up on your relevance to your industry and establish you on that first page of Google, you also have human readers. So make sure it's not a mountain of keywords piled up on top of each other but it's actually readable too. A successful About Section will showcase your expertise, increase searchability, engagement and connections, but it'll also resonate with the right audience.
Customise your URL
If you haven't done so already, customise your LinkedIn URL.
Not only does this look more professional and enable easier sharing of your LinkedIn profile, but it also improves search engine visibility. With a custom URL that includes something specific to you, it becomes more likely for your profile to appear in search results as search engines will be able to understand the context of your profile and ultimately improve your profile ranking. You can do this by using your name or a relevant keyword that's recognisable and aligned with you.
Don't worry, we have an article that'll teach you the simple way to change your LinkedIn profile URL.
Create Content and Engage
I cannot stress this point enough. Implementing all of the above won't get you anywhere if you don't create relevant content and engage with your audience or other professionals in your industry.
Actively participating in relevant industry discussions and creating valuable content has a significant impact on optimising your professional personal brand and SEO. By engaging in industry conversations and sharing your own perspective through content, you establish yourself as an expert and build credibility. You'll also have more opportunities to expand your network and connect with like-minded individuals to increase your visibility. This improves your search engine ranking by setting you apart from others in your field and making it easier for even more people to discover you. Whether you join relevant groups, share tips or your own experiences and engage with others, you'll be positioning yourself as a thought leader. These activities will strengthen your personal brand, enhance your online presence, and open many doors to new possibilities.
By implementing these SEO strategies on your LinkedIn profile, you'll significantly enhance your personal branding efforts and establish a strong online presence. Investing time to improve and optimise your profile will not only attract the right opportunities and audience inside LinkedIn itself, but it'll also improve your chances of appearing in relevant searches to create a bigger picture of who you are and what you do for your professional personal brand.