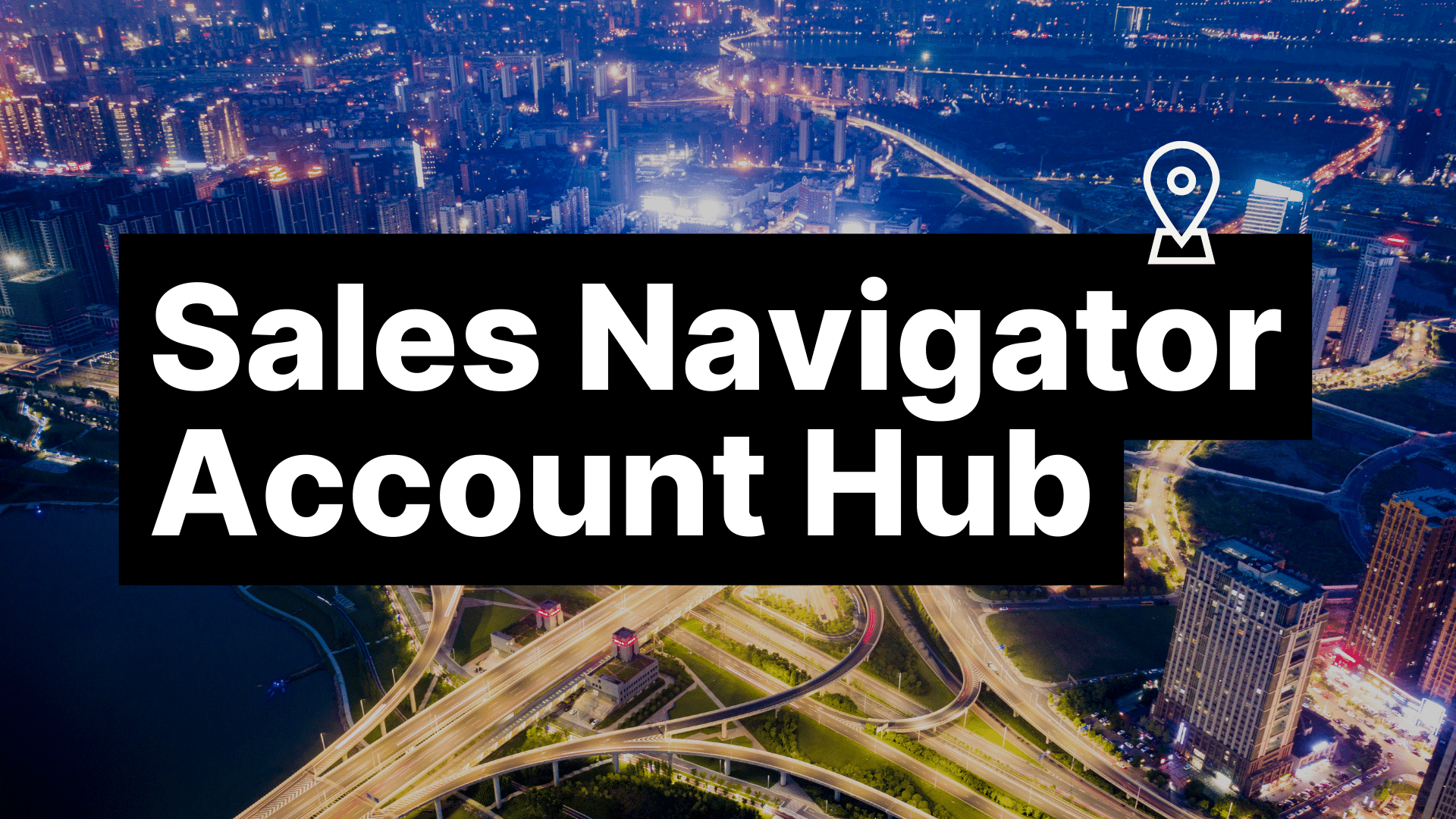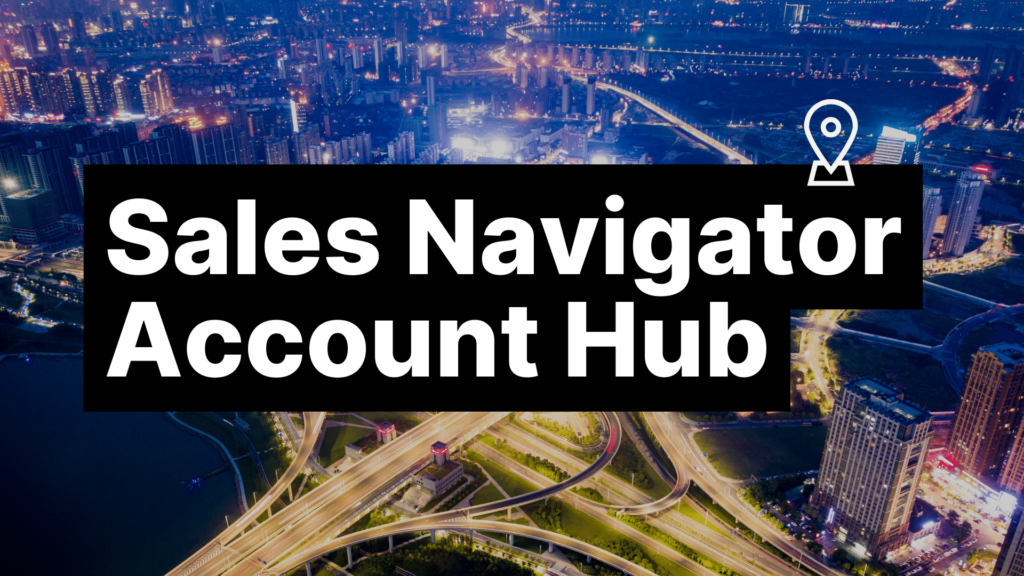 Streamline Your Sales With The New Sales Navigator Account Hub
LinkedIn has recently launched a new feature in Sales Navigator – Account Hub.
The Sales Navigator Account Hub is revolutionising the way sales and marketing professionals approach their daily workflows.
It brings together relevant account information, sales insights, and communication tools, allowing users to make more informed decisions for revenue growth.
The Account Hub Rundown
The new feature became available for Sales Navigator users globally on the 16th of May, 2023. Since its release, it's become a game-changer for businesses.
The Account Hub offers a centralised space, where business professionals can efficiently manage and nurture their key accounts.
Senior Director of Product at LinkedIn, Monica Lewis states "as a seller, you can log into Account Hub daily to keep updated on economic changes happening at your target accounts and plan which accounts to focus on based on your proprietary customer-level buyer intent data. Leverage filters like 'growth alerts/ or 'high and moderate buyer intent' to see which accounts are showing signals that they're an excellent opportunity to pursue."
You're not only able to view real-time information that could greatly affect your outreach success rate, but it empowers you to work smarter. 
Here are just a few of the notable features and benefits of Account Hub
Lead Management
Once in the Account Hub, you have the ability to save potential leads into one space, allowing you to stay organised in planning and implementing your outreach approach. The curated lists provide a clear view of potential prospects. You can track engagement activities whilst gathering essential information, all aiding you in prioritising the accounts with the highest likelihood of converting. 
The feature allows you to spend more time focusing on the right opportunities, zeroing in on those high-potential leads. 
Account Alerts
The new alert feature within the Account Hub allows you to set up custom alerts. Helping you stay informed about key activities and changes within your targeted accounts. Whether it's changes in a prospect's job role, company updates or an expressed interest in your company, you're made aware.
The alerts not only provide new opportunities for engagement. You also gain a better understanding of which companies are worth pursuing with updates surrounding economic changes. 
Sales Insights
Sales Navigator Account Hub offers users valuable insights and recommendations based on data-driven algorithms. It provides users with suggestions for potential leads, helps identify decision-makers and offers insights into your target market. The ability to view recommended accounts helps eliminate the need for researching, saving valuable time.
The insights also work well in helping you to adapt your outreach strategies, and craft a more personalised approach, ultimately leading to a higher conversion rate.
The Sales Navigator Account Hub is certainly opening up a world of possibilities for sales and marketing professionals alike.
By leveraging the power of LinkedIn's professional network and cutting-edge technology, the Account Hub empowers sales teams to stay ahead of the competition, build stronger customer relationships, and close deals more effectively.
** Account Hub is available to all LinkedIn users, however, the Buyer Intent and Product Category Intent functions within the hub are only available to Advanced and Advanced Plus users