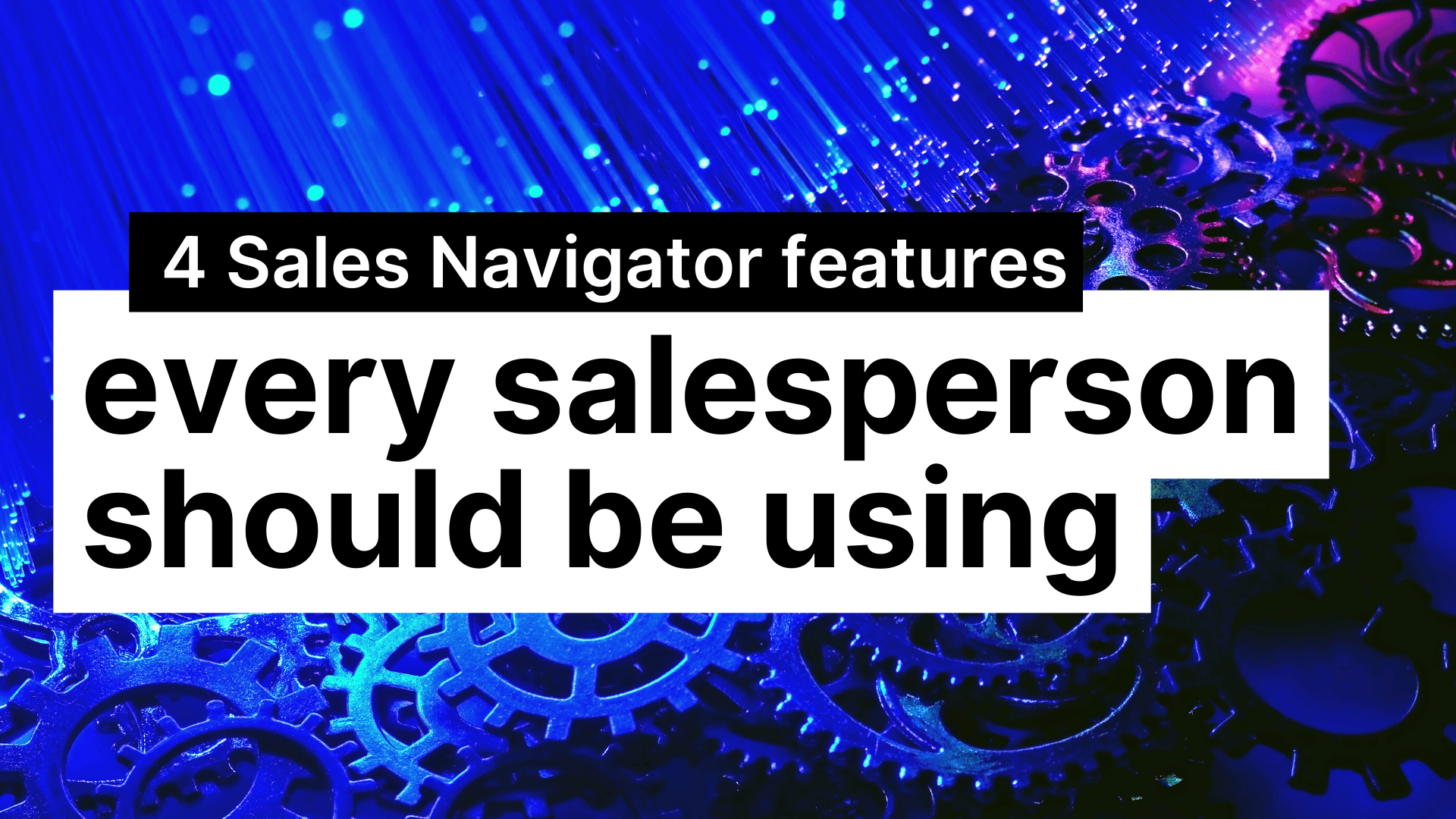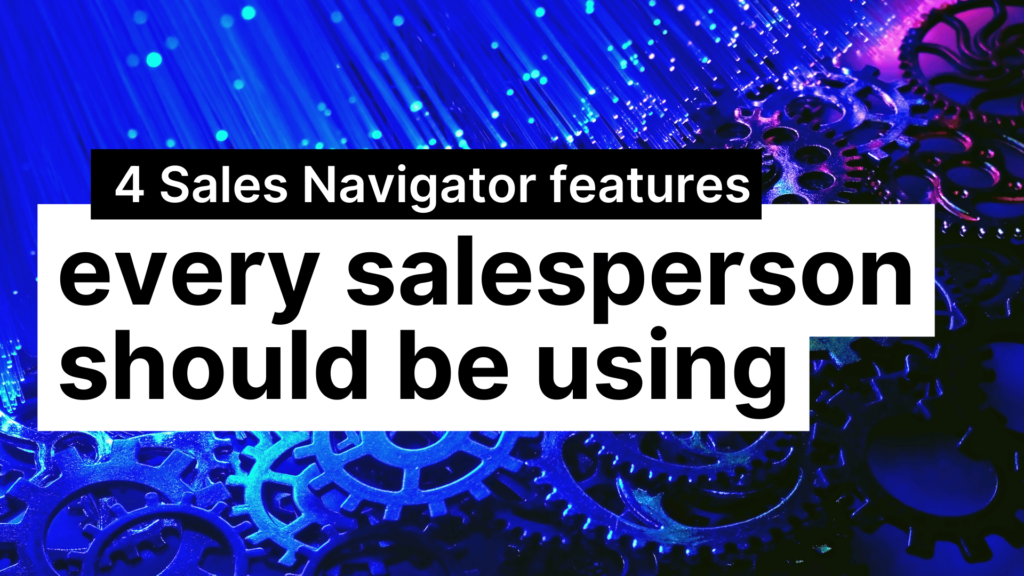 4 LinkedIn Sales Navigator Features Every Salesperson Should Be Using
LinkedIn Sales Navigator has features that every salesperson should be using. In this article, I'm going to quickly show you four of the best we use, and why you should use them as well. 
Buyer Intent
Let's start with Buyer Intent. Sales Navigator will score your target accounts based on their buying intent so you know the best time to reach out. Here is a list of activities that can activate buyer intent in Sales Navigator: 
Following your company page
LinkedIn Company Page visits
Visiting your profile
New connections
Profile visits to leaders in your company
Completing a lead generation form
Accepting an InMail request 
Sales Navigator's Buyer Intent data provides over 180 insight signals that are categorized into activity on LinkedIn, LinkedIn advertising activity, messaging activity, and buyer intent activity outside of LinkedIn.
These signals are combined into an aggregated Buyer Intent Score, and individual activities are highlighted on the Account Dashboard and account pages. The Buyer Intent activity includes both public and private activities, such as comments, reactions, profile views, and website visits.
The data from the aggregated score and alerts are used to provide insights to companies who have added the Insights tag to their website. Be aware that Buyer Intent is only available for Advanced and Advanced Plus users only.
Leverage buyer intent to strike up meaningful conversations with prospects. Go to your dashboard and start tracking buyers, once their scores are high enough start your outreach by dropping them a message. 
Recommended Leads
The recommended leads section is a sales navigator feature that anyone with a subscription can use. Every week Sales Navigator gives you 100 recommended leads they think are a good fit for you and encourages you to reach out. This lead list is automatically generated every Monday and bases its recommendations on your past activity and buyer intent signals. 
To access this list, go to the Lead Lists tab, and click through to Recommended Leads.
You can have a maximum number of 100 leads. When you reach that limit, Sales Navigator automatically removes leads based on your past activity and buyer intent signals.
Use these recommended leads to target prospects that are more likely to engage with you and convert in the future. Follow their profiles, engage with their content and share posts that you know they'll enjoy. 
Account List Upload 
You can upload your client list and prospective client list as CSV files. LinkedIn will then score these lists for you. All matched accounts appear in your account list and will display a Match Confidence Score between 1-5. These scores are all based on how confident they are that the data matches up. Essentially it assures you're talking to the right people on your list. 
You can download a template CSV file and fill it with information on your accounts, ready to upload into Sales Navigator. This template file includes all mandatory fields and some optional headers that make it easier for you to upload all the information you'll need.
These lists will help you take your "off-LinkedIn" prospecting and networking onto Sales Navigator. Once these lists are added to your LinkedIn you can use your home feed, news and alerts to stay on top of the latest news about your leads. 
Alerts 
Sales Navigator will show you prompts to help you pick the right people and the right time to reach out. The Alerts feature in Sales Navigator on LinkedIn allows users to receive notifications and insights on their saved leads and accounts.
You can receive alerts on account news, updates, growth, risk, lead changes, lead news, lead shares, buyer intent, new decision-makers, shared activity, suggested leads, updates from CRM software and bookmarking alerts.
But, not all saved leads and accounts generate alerts and some alerts are only available for advanced and advanced plus subscriptions. You can also filter alerts by different categories and receive them in a Weekly Top Alerts Digest email.
Use these alerts to understand what's happening within your lead lists. You'll see opportunities to engage and reach out within these alerts to keep on top of them. 
Summary
Sales Navigator eliminates the guesswork and "spray and pray" techniques that are easy to fall into. These Sales Navigator features ensure you hit those targets every time. 
If you are trying to use 'normal' LinkedIn for prospecting its search feature wasn't built for prospecting.
You won't be able to find the most active users
You won't be able to research your prospects as intelligently
You'll miss out on companies you never knew existed
If you want to 3x your sales meetings and increase your win rate by 18%, book with the team and we'll show you how to harness the full power of Sales Navigator.