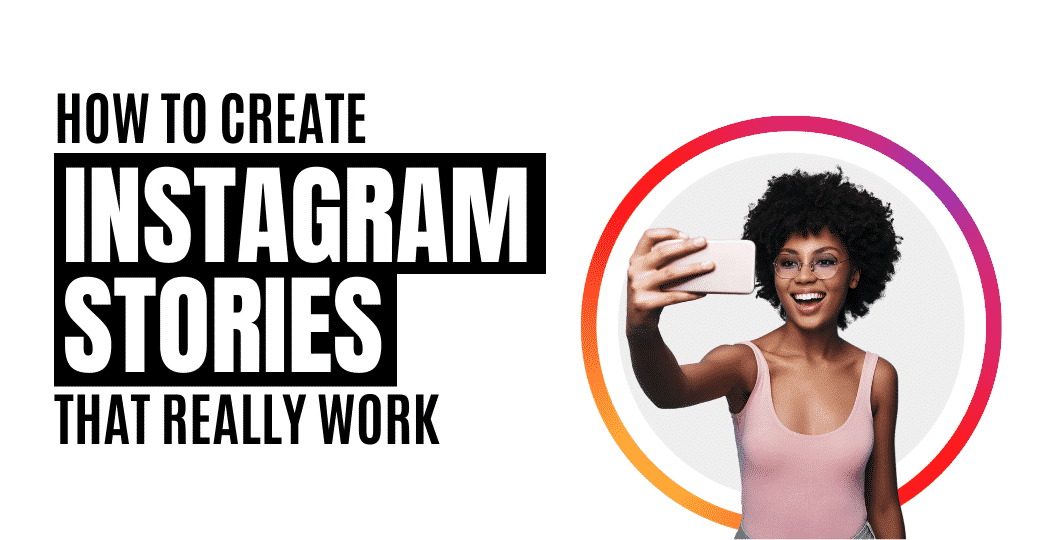 How to Create Instagram Stories That Really Work
The reach of Instagram is immeasurable for your business. At 500 million daily users, Instagram stories are a great way to connect with your customers and create new connections.

According to Hootsuite, more than 25 million businesses around the world use Instagram for their marketing purposes.

As a result of Instagram's integration of stories, there has been a massive decline in the average number of Instagram's feed posts. Later has a helpful diagram of these stats: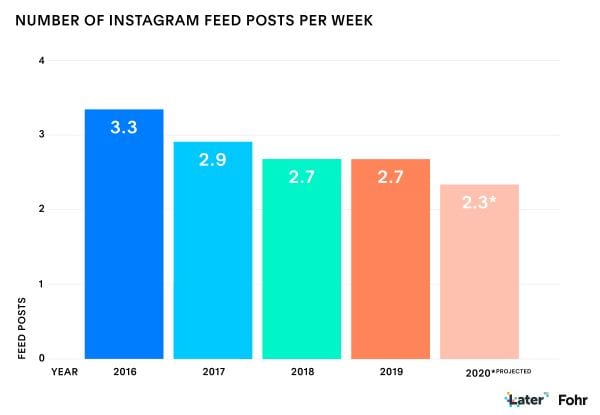 Stories create an authentic connection between your brand and your target audience, which creates places for communication and feedback opportunities. All of these increase engagement for your company.

So, how do you go about creating great Instagram stories?

Here are 5 ways to get the reach you need
1 ) Use Poll Stickers or Emoji Sliders
Polls are a great way to get a response from your audience. It makes them feel involved in your brand. If you ask which fitness routine your followers want, for example, they are more likely to be engaged and take note of what you post next. Think of it as a little shoutout to them if you end up picking the option they asked for. Emoji sliders are also great for this as they build hype around your product or company. You can also get feedback from them on what they think of your newest product for example. The choices for the emoji slider are also versatile for any company or individual.
Lush uses these a lot in their marketing campaigns and it has generated a great response from their audience.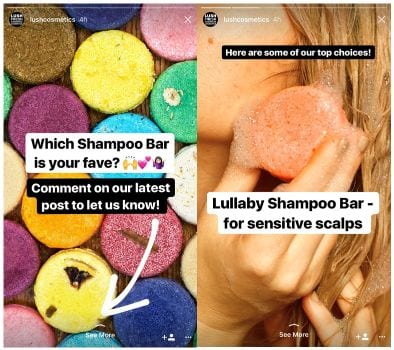 2 ) Question Stickers
Similar to the emoji sliders and polls, you are able to know exactly what your customers want. However, you can get a more detailed view of why and what they want to talk about. You can either set up questions for them to answer or just keep the default 'Ask Me a Question' sticker. You are able to create a better connection with your customers through this feature than polls or emoji sliders. It is also more personal for your audience as they feel they can ask you anything, which builds rapport.
3 ) Be Creative
There is an alluring part of Instagram stories; they will disappear after 24hrs. This gives you the ability to be more informal and take risks with your marketing. After all, the best brands are known for their quirky brand voices or risky marketing. Your job as a business owner or a marketer is to target your ideal customer, which will mean isolating others who aren't in your niche. Take a chance with your marketing on your Instagram stories and see how it sits with your audience. Just remember that screenshotting is also a thing, so don't go too far!
4 ) Story Advertising
Instagram also has the option of ads as stories, which is great for when you have run out of organic content and want to get more visibility for your brand. These show up when your audience is flicking through their friends' stories. Instagram is great at drawing you in. You will be happily clicking through stories and ads only to realise you have been sat there for 30 mins.
However, if you use sponsored Instagram stories as a partnership, you have to disclose it is an ad. This is true for anything from free gifts or fully paid partnerships as noted in Instagram's terms. In Instagram's terms, it also states that the words 'ad' should be clear on your story, away from other text, and visible for people who don't have the sound on.
You can use this feature to create a buzz around your next product. Use Instagram as a teaser for the next big thing. Your followers will be more likely to check out your next post if you create tension or a Fear of Missing Out (FOMO) on a launch offer.

5 ) Go Live
This is a great feature for businesses to create engagement. You could use it for new releases, Q&A's or offer limited discounts on products. If you go live, your followers will be notified and you will appear boldly as 'live' amongst other people's stories at the top of the page. You can also get a top live status at the front of the story bar if you get a lot of engagement for your story.
Summary
Instagram stories are great for creating quick and spontaneous content. Instagram has taken the good aspects of Snapchat stories and made it unbeatable across other social media platforms. Charlie Buffin, a Social talent agent, notes that it is clear that Snapchat usage/engagement has gone down significantly since the release of Instagram Stories.

The reach is immense for businesses too. Instead of spending time planning your videos or photo content, you are able to quickly snap a story and keep your followers engaged and up to date. The most important thing to keep in mind about your marketing strategy on Instagram, or any other social media platform, is to be consistent in your delivery. This consistency should be in your timing and you should have a regular posting schedule. There is no point in building engagement and then letting it drop by. You will ruin the hard work you put into your marketing that way. If it is done well, there is nothing better than having people waiting for your next post or finding value in your content. You may be surprised how people love to see a behind the scenes version of your company, and stories can help you create an engaging and authentic brand.

LinkedIn is rolling out a new platform feature where users can schedule their own posts. LinkedIn regularly trials new features to select users to help work out any problem that
They say imitation is the sincerest form of flattery… However, this isn't the case when imitation is stopping you from doing business. Here is how to merge and close duplicate