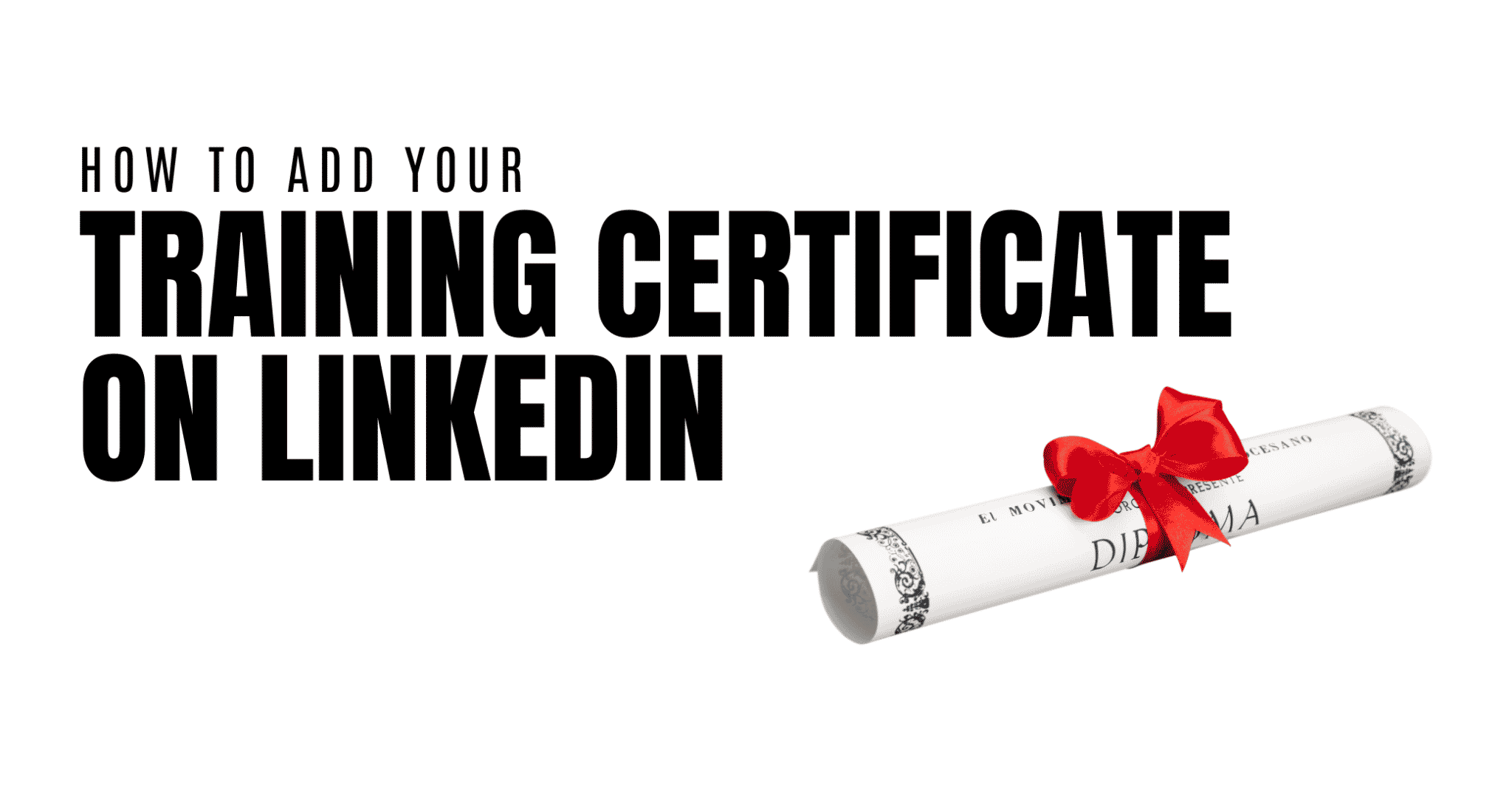 How to Add Your Training Certificate on LinkedIn
Have you recently completed a training course that you're incredibly proud of? Or maybe you have past qualifications that you want to share… Firstly, congratulations! Now follow these steps to add your training certificate on LinkedIn.
LinkedIn is a useful business communication tool and for those looking for a new job, prospective employers can easily view your profile and see what qualifications you have.
But just how can you add your training certificates to your LinkedIn profile?
It's surprisingly easy to do.
First time adding a certificate to your profile?
If you're using a browser to access LinkedIn and haven't added a certificate before; select profile and then click on the Add Profile Section under your connections. You'll then be able to select Licenses & certifications under the Recommended section.
If you already have the Licenses & certifications section, simply scroll down your profile until you find it and then click '+'.
To add your certificate, you need to follow these steps:
Enter the name of the course
Enter the Issuing Organisation
Enter the Issue and Expiration Dates
The Credential ID is your certificate number
The Credential URL is the website address of your issuer
Click Save
If you want to add your credentials through your mobile device, follow these steps:
Click on your profile picture
Click view profile
Click on the '+' icon at the bottom right hand of the screen
Scroll down and click on the Background section
Select the '+' icon next to Licenses & certifications
Ret of steps as above
And you're done!
Now you know how to add certifications to your LinkedIn profile, you can prove to potential employers or recruiters that you're skilled and ready to go.
It really is that easy.
Grow With Our Micro Courses
Social Selling is being showcased as the best alternative to generating business over cold calling and traditional marketing methods. Some practices are easily transferable, others take more time to learn.
LinkedIn is set to, or already has capped the weekly limit for connection requests to 100 invitations per week. So, if you've been hit with the invitation limit message on