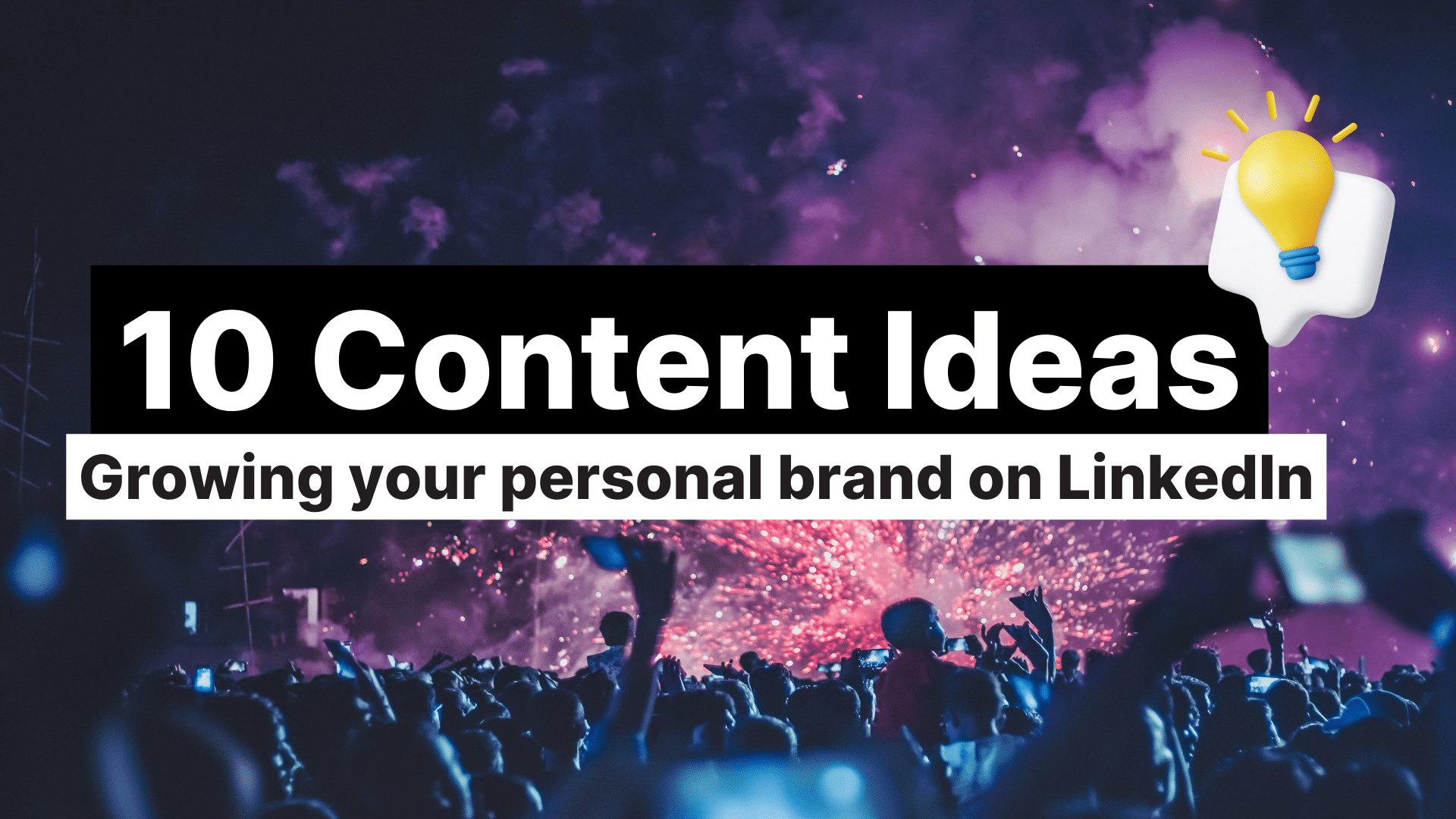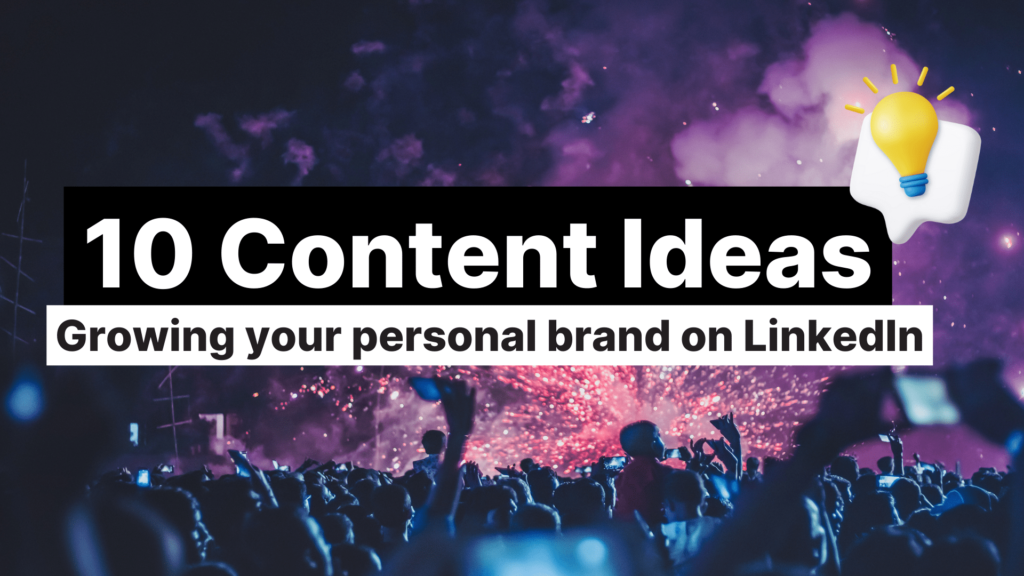 10 Content Ideas! Growing your personal brand on LinkedIn
LinkedIn has become the go-to platform for professionals worldwide.
It offers the perfect opportunity to expand your professional network and establish yourself as an industry thought leader.
When you start creating compelling content that resonates with your audience, it can positively build on your own personal brand.
But, if you're stuck on what content to post, here are ten content ideas to get you started with building your personal brand on LinkedIn… 
1. Show the person behind the brand
Your audience wants to get to know the real YOU. So use LinkedIn as a space to share some personal stories or experiences. It's all about being genuine, relatable and giving your audience a chance to connect with you on a more personal level.
2. Share your journey 
We all love a compelling story and we've all had our own journeys so don't be afraid to share away. Highlight key milestones, any challenges and any lessons learnt from your own professional journey. It's a great way to humanise your brand and share valuable insights.
3. Tease behind-the-scenes 
Who doesn't love a sneak peak behind the scenes?! Offer your audience a glimpse into your day-to-day life, whether that's sharing a simple daily routine or giving them a hint at a new product launch. Creating that sense of exclusivity will help build anticipation of what's coming next. 
4. Showcase your work 
LinkedIn is the perfect platform to share your work. Whether it's a current project, pieces from a portfolio or business presentations, visual content can provide your network with a glimpse into your professional work. As well as act as evidence of your skills and expertise. 
5. Celebrate your accomplishments
Don't shy away from recognising your own achievements. Share weekly wins, awards, professional milestones, and/or testimonials you've received. It helps to inspire your network, building up your credibility and instilling confidence in your audience. 
6. Offer expert tips and tricks 
Establish yourself as a thought leader in your industry by sharing valuable tips and advice that showcase your knowledge. Write articles, and offer practical strategies and/or in-depth tutorials that position yourself as a valuable resource in your industry. This will allow you to stand out from your competition. 
7. Share Industry trends 
Social media is constantly changing so stay up-to-date with the latest industry trends and share it with your network. Use the updates to create conversations and demonstrate your own understanding of the topics. Building yourself up to become the go-to resource for industry-related news.
8. Collaborate with like-minded people
How does this build YOUR personal brand? Well, collaborating with others within your industry can greatly expand your reach. Co-creating content, and appearing on webinars and podcasts are all great ways to build up your own network and put yourself in front of new audiences.
9. Give out FREE resources 
We all love a freebie and sharing a few on LinkedIn not only strengthens your personal brand, but it encourages others to share them with their own network. Focus on creating ebooks, templates or pdfs which offer value to your audience and help make their lives a little easier. 
 10. Comments and engagement ARE content 
LinkedIn is a social platform, meaning being social is a key element. Engagement through liking, commenting and sharing posts can be one of the best forms of content to build up relationships within your network, which is crucial to building up a successful personal brand.
Regardless of what content you decide to share, just remember to be consistent, be authentic and provide value in every piece of content you create.
Leverage these content ideas for your personal brand and see the difference it'll make for your content, reach and business.