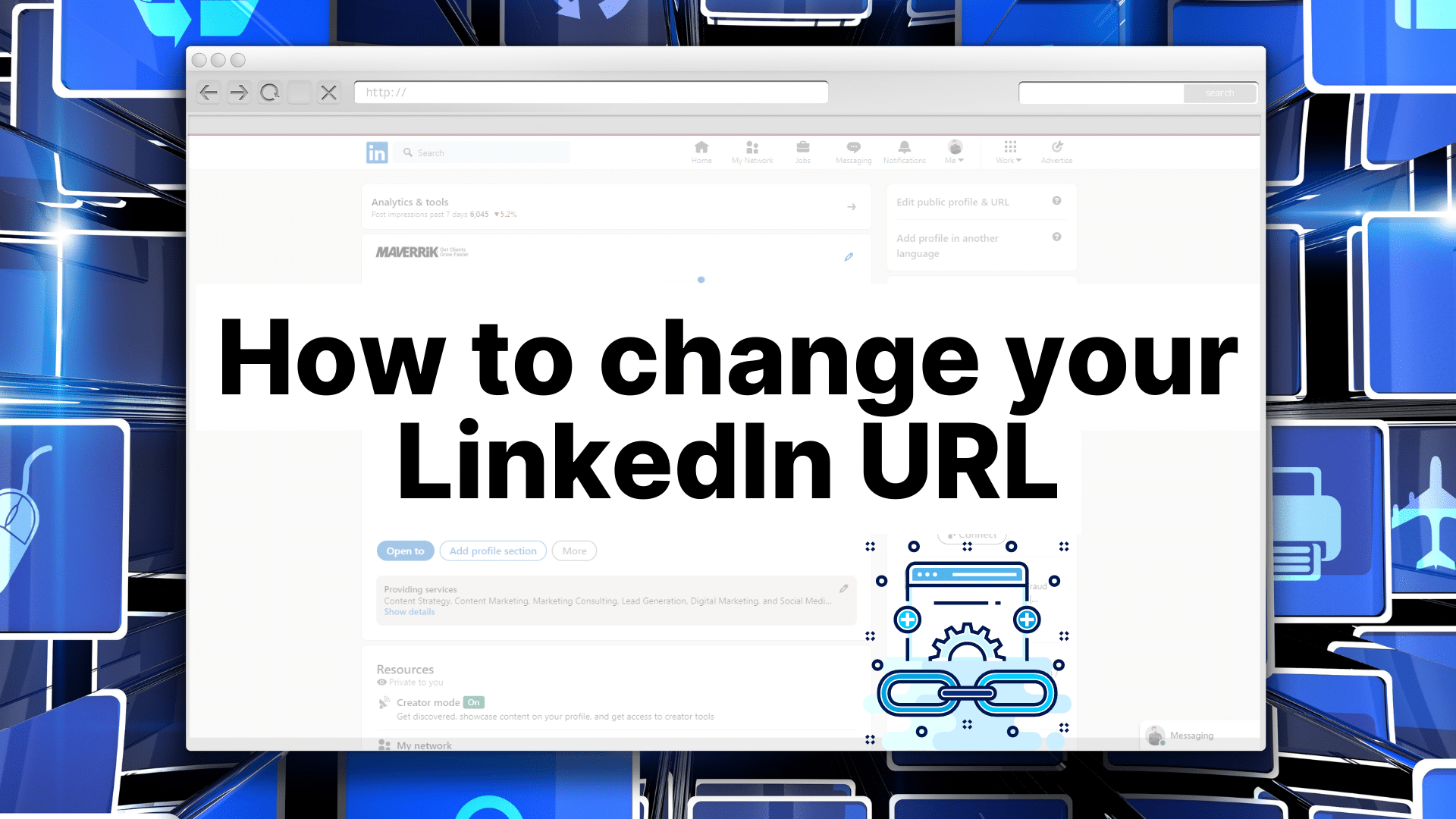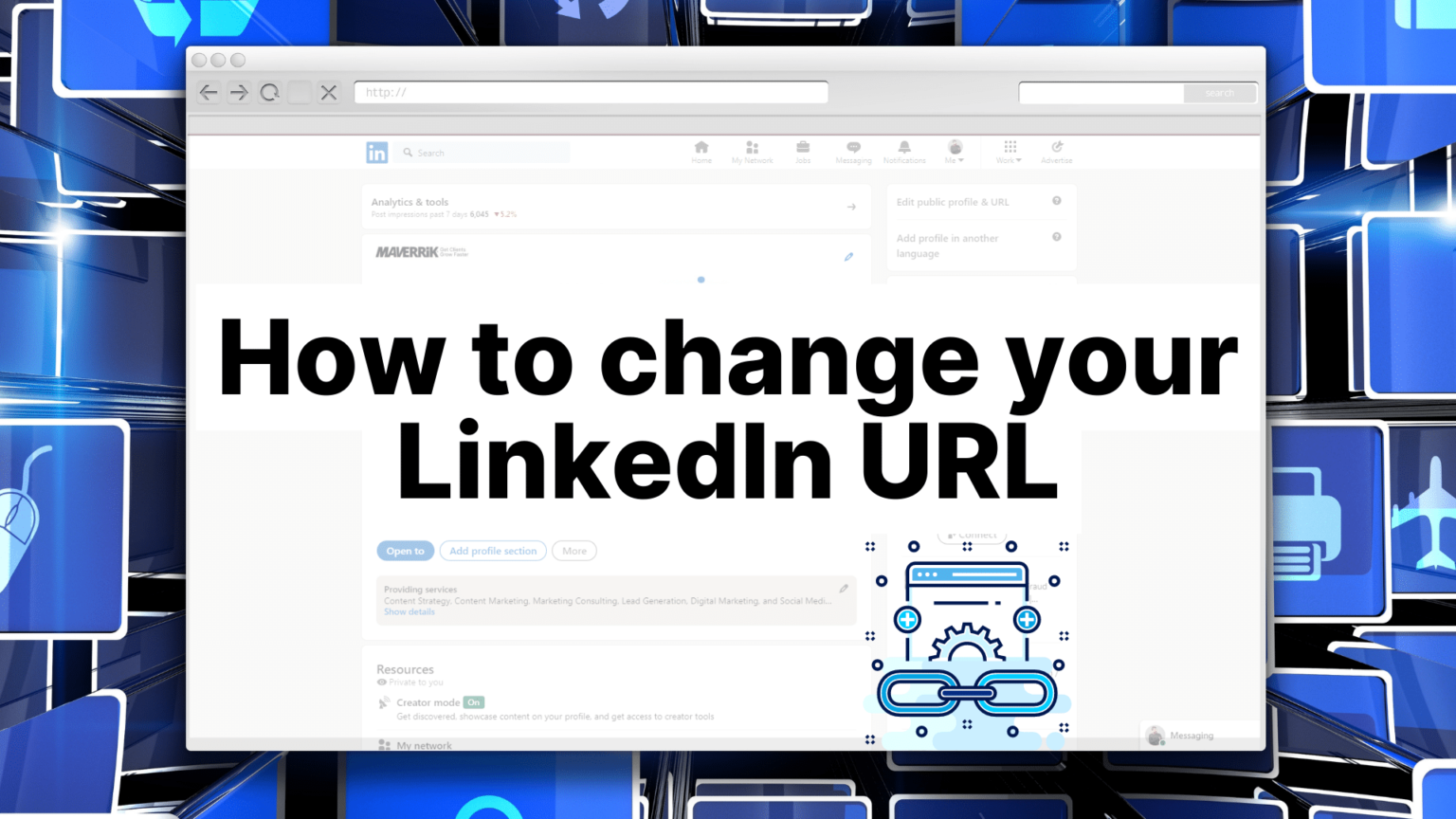 How to change your LinkedIn URL
Your LinkedIn URL sits at the top of the browser when someone visits your profile, so you want to make it look professional. Here's a quick guide to why and how to change your LinkedIn URL.
Why Change Your URL? 
To drive traffic to any website you need a URL, Uniform Resource Locator. It directs people to that page. LinkedIn is no different. LinkedIn creates a unique URL for every profile it creates and those URLs can be changed by the user. If you're looking to drive traffic to this LinkedIn profile you'll need to share that URL online or through physical media. The default URL that LinkedIn gives you will be your name accompanied by a list of generated numbers and letters. You don't want is these extra numbers and letters. It looks messy and shows you haven't taken the time to change from the default settings.
How to change your LinkedIn URL in 5 steps 
From the homepage click your profile picture to go to your profile
Click Edit Public Profile & URL
Click the pencil icon under Edit your custom URL
Type in your new URL
Click Save
How To Change Your URL on Mobile
Tap your profile picture then Tap View Profile.
Tap the three dots icon next to the "Add section" in your introduction section.
Select "Contact info" and tap the pencil icon.
On the "Edit contact info" page, click Profile URL.
Click the Pencil icon next to your current URL, edit your URL in the text box
Tap Save.
URL features to keep in mind…
Your custom URL can be up to 100 characters long, but the shorter the URL the easier it will be for people to type in the browser to get to your page.
You can't choose a URL that's already been used on the platform
You can't use spaces, symbols, or special characters.
Capital letters won't make a difference when used in the URL as well so LukeTew and luketew will lead to the same profile.
You can update your custom public profile URL five times every six months. After the fifth change, you must wait six months before making any further changes.
When you modify your custom public profile URL, the previous URL remains associated with your account for six months unless you disconnect it. This means that no other members can use it during this time.
Grow With Our Micro Courses
When you think of "customer" and "client", do you think of the same thing? It's not surprising if you do…but, they're actually very different. According to the dictionary, a customer
Sometimes all we need is an inspiring quote to push us forward. Think about the motivational speeches that have stuck with you or the personal advice from a close friend or