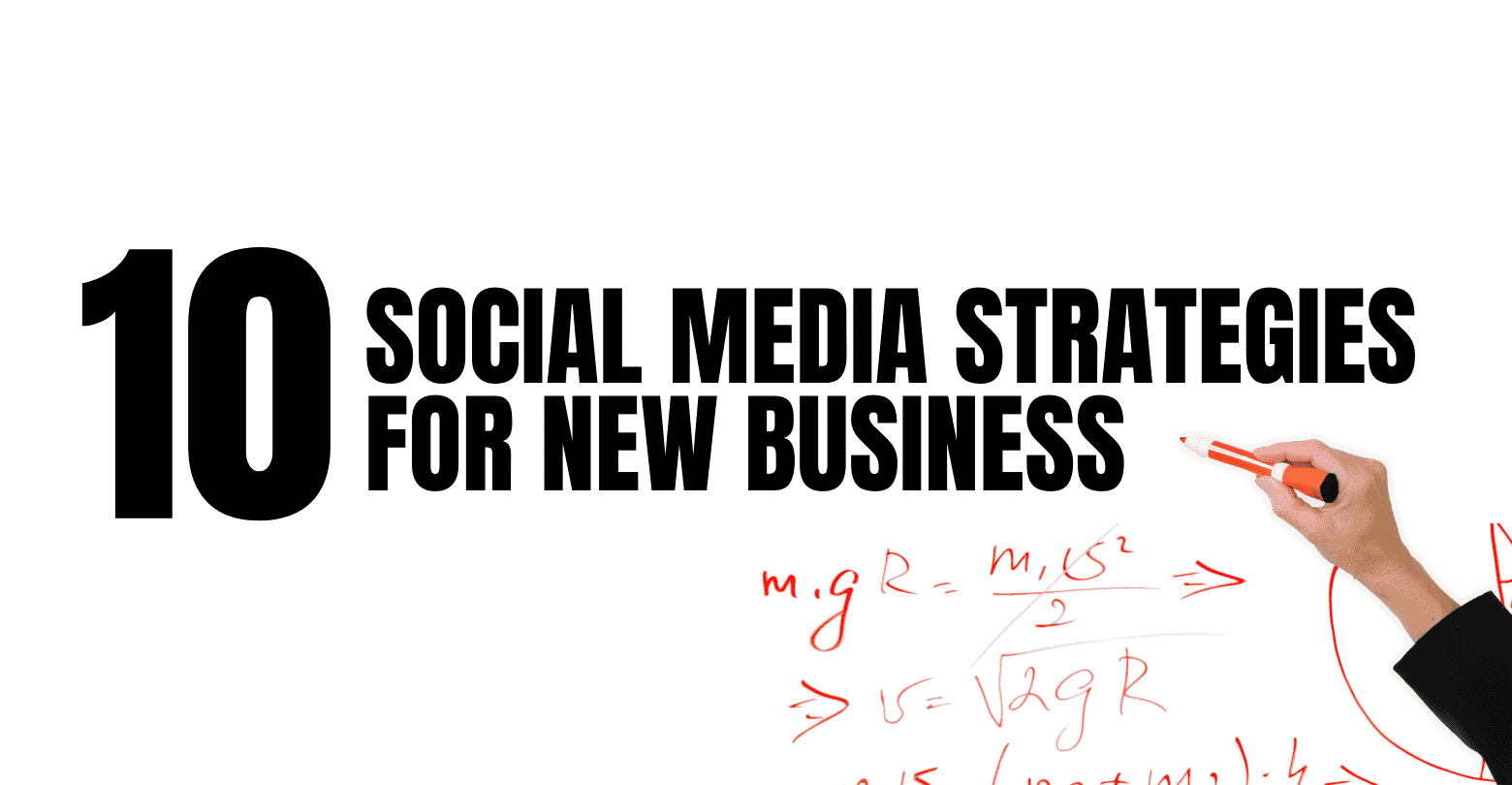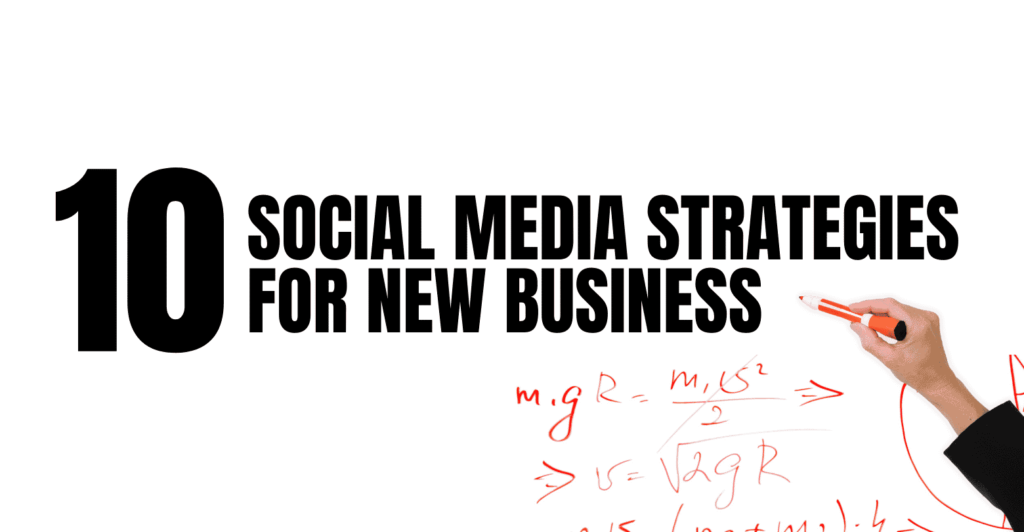 10 Social Media Strategies For New Business
Harnessing the power of social media marketing strategies doesn't have to be a thing of witchcraft.
You can smoothly incorporate its abilities into your marketing plan. Social media marketing is essential for any business, but even more so for emerging entrepreneurs.
Creating a marketing strategy is fairly easy to do, but understanding exactly what you want to achieve from socials will help make creating your plan even easier. Avoid setting broad and vague goals within your plan, as these will be not only unrealistic but hard to measure. Making clear and concise points within your plan will ensure success when looking at your goals.
So, let's get into ten social media marketing strategies that you can implement in your new business.
Identify Your Audience
One of the most important things you can do from the get-go is to identify your audience. There's an underlying pressure in the social space that thousands of followers equal success, but they don't equal an engaged audience. Targeting a specific group will then let you go on to understand the best ways to reach them, thus boosting your engagement.
Designate SMART Goals
Once you've identified who your target audience is, creating a set of 'SMART' goals ensures that your social media marketing strategy fits into your wider business plan. 'SMART' goals are specific, measurable, attainable, relevant and time-bound, meaning that these goals should complement your overarching business goals.
Do Some Market Research
You know what they say, keep your friends close and keep your competitors closer. Investigating how your competitors approach social media will give you an idea of how to conduct your own socials. Further, analysing their posts and content will allow you to try and spot their weak areas and try to capitalise on these gaps, allowing you to bring something new to the table.
Create a Content Calendar
Sorting your life out with a calendar works for your business, too. Creating a content calendar will allow you to hit the ground running when you begin posting on social media. Keep in mind that it's not essential to post every single day, but planning exactly when and what you want to post will help you to become consistent with creating content.
Build a Community
Social media isn't a one-way street. It's not all about hard selling your content all the time. Sharing other media, including articles or other creators' content, promotes audience interaction and creates a sense of community.
Make Use of All Relevant Platforms
The word 'relevant' is key here. Not every business needs a platform on every single social channel, but LinkedIn, Facebook and Instagram are great places to start. Understanding how to use each platform to its full potential is important to ensure you're getting the most out of each channel.
Tip: try not to regurgitate content to post across all platforms, your audience will appreciate new material across the board. New content also gives your followers an incentive to follow your business in multiple places.
The Power of Graphics
An Instagram feed full of text posts can get boring and repetitive very quickly, so make sure you switch it up and include different types of media. Incorporating graphics into your content ensures that your socials are more engaging. Utilise apps like Canva that make it easy to create professional designs perfect for sharing online.
Cross-Channel Campaigns
Lots of fans on Facebook but your website is feeling a little neglected? Look at introducing cross-channel campaigns into your social media marketing strategy. Utilising an audience that has been built on a single social channel, promote your website in a post, reel or story and include a URL that links back to a specific landing page on your site. Job done.
Video Marketing
Video marketing is a great social media marketing strategy. It improves brand awareness by creating valuable, high-quality content. Social channels with video content are much more likely to appear on the first page of search results, due to the high level of engagement that they usually attract.
Go Live
Live events are an insight into the future of online marketing, and LinkedIn is a front runner. They're a great tool to get to know your audience, as they allow you to create shareable and memorable content in real-time. Allowing for a more personal level of interaction with your audience, live events are favoured by many businesses. Be careful, though, too many live events can oversaturate your socials – use them sparingly!
There are plenty of social media marketing strategies out there, it's all about finding out what works for you and your business. Don't be afraid to try utilising social channels to their fullest potential, the benefits can be amazing for your new business. Learn from your competitors' mistakes, focus on your audience and experiment with new types of content. A recipe for success.
If you want to learn more about how to implement any of these social media strategies, get in touch with us.
LinkedIn is a great tool for building your network but also for building your brand. Ultimately, your brand is an extension of you. If people get to know your brand,
It is a myth that franchising is reserved just for the bigger players with the deepest pockets. However, it is often a justified opinion because those companies are indeed the