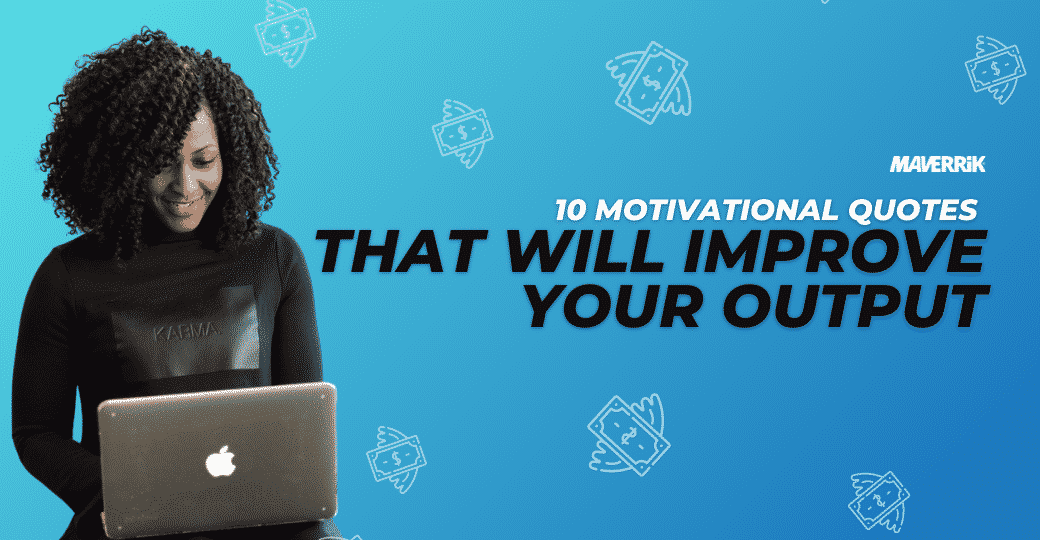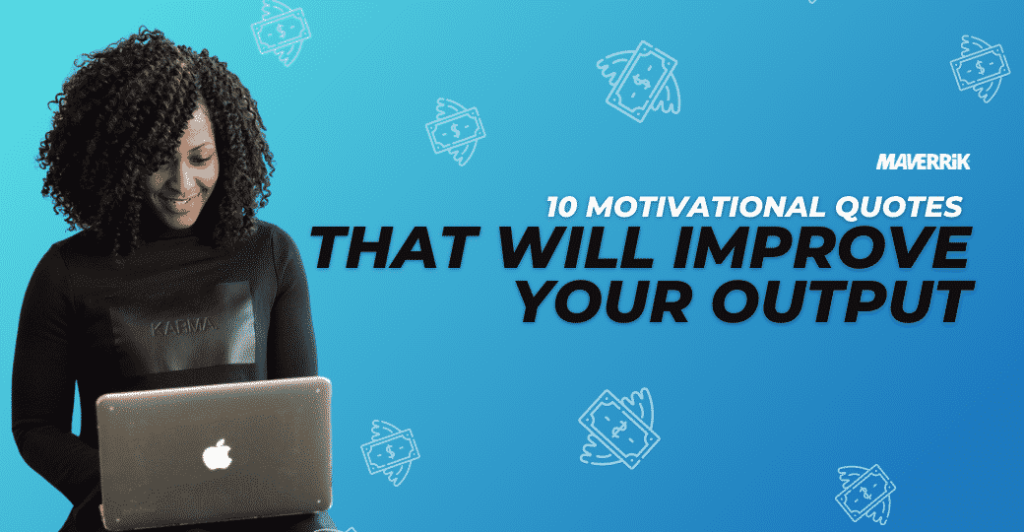 10 Motivational Quotes That Will Improve Your Output
Quotes hold a lot of potentials. They may not look like much on paper, but the message behind them can stick with us throughout everything we do. They are a message from past successful entrepreneurs, leaders and philosophers. Dusted off knowledge we can take with us, motivate us and improve us. Here are 10 motivational quotes that will improve your output. 
Fortune favours the bold

a quote from Virgil's Aeneid
Fortune favours the bold is the translation of a Latin proverb. The translation also refers to "strong" and "brave". In essence, it means being bold, strong and brave enough to venture out and tackle a project, a new challenge or business will have its returns. Obviously, you need a plan, strategy and ability to get you through it, but having the courage to step up and give something a shot makes it worth the effort in the long run.
To see what is right and not do is a lack of courage. 

Confucius 
Another line about courage comes from Confucius. Sometimes we can be resigned to playing it safe. Especially when it comes to projects, campaigns and our work when it closely relates to those above us. If you have ideas, plans and actions to take that you know will improve the business, the output or the project you have to speak up. Let people know you have ideas and want to make a difference.
Your talent determines what you can do. Your motivation determines how much you're willing to do. Your attitude determines how well you do it.

Lou Holtz
Lou Holtz here describes the power of attitude and determination. I've seen talented people resign themselves to smaller positions and projects because they lacked the determination to stick out tougher options. Not to say that wasn't the right decision for them, sticking it out can be tough. But you reach greater heights by climbing the hill each day, even when you can't see the top and some days you're sliding down.
We learn wisdom from failure much more than from success.
Speaking of sliding down, we can miss a lot of growth opportunities by looking at failures as absolutes. When you create a piece of content that doesn't gather a lot of views you learn why. When a project breaks down, you look for the pieces and what caused the cracks. Another good motivational quote to accompany this one is…
Those who cannot learn from history are doomed to repeat it.

Spanish philosopher George Santayana
I think a lot of us have what I like to call a "default" setting. A state of being we find ourselves in when we're not looking. We can find ourselves ignoring responsibilities, pushing things back or even deciding to remove ourselves from the situation entirely. This is why we need to strive to learn from the past and not fall back into it.
If you don't like the road you're walking, start paving another one.

Dolly Parton
Dolly Parton's line here follows the same mantra as any maverick that's come before and after. If you don't like the systems you're working within, strive to change them for the better. It's tiring to endlessly complain. Your own happiness starts with the changes you make. If you don't like the direction you are walking, change your direction.
Things work out best for those who make the best of how things work out.

John Wooden
Adaptability is essential for working in a fast-paced environment. You never know when you're going to have to juggle tasks, have a new direction placed on the project as a whole or even have a last-minute deadline pop up without any given notice. In summary, life happens. It's how you react that makes the biggest difference.
Every moment is a fresh beginning

T.S Eliot 
No one is perfect. To err is human. This motivational quote is a sigh of relief. Each new moment is a moment you can decide how it is spent. Some things are obviously out of your control, but times tell and new opportunities arise. Each moment is a fresh beginning. You can dwell on past missed opportunities or create new ones for the future.
Success usually comes to those who are too busy to be looking for it.

Henry David Thoreau
If you obsess over being a success you're probably not going to achieve it. Success is like a nickname. Tell other people you're a success and it won't catch on and people will avoid you. Work hard and make yourself stand out and people will start calling you successful. Let the work speak for itself.
There's no shortage of remarkable ideas, what's missing is the will to execute them.

Seth Godin 
I used to pride myself on new ideas, but I soon realised that ideas are half the battle. Ever watched a movie with a great idea, but presented poorly? More than movies suffer from this trait. It's one thing to have the creativity to come up with new ideas, but you need the fortitude to see them through. Work past the big picture and get each part right. A car doesn't work without all its parts working together, so why should your project?
If you're looking for more inspiration check out our other quote blogs to get you thinking, but if you're looking to take some action to grow your business check out our free training sessions on our Youtube Channel.
Whether you're scrolling through Facebook or LinkedIn, you're likely to come across a business meme or two. These pictures are often popular and take minimal effort to produce. That's why