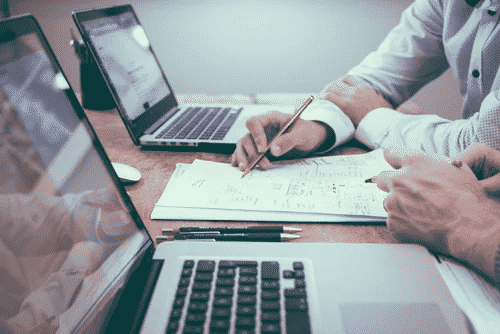 Why Social Selling is Here to Stay
Covid-19 has changed a lot about the world we knew, which is especially true when it comes to business. So many companies faced drastic drops in revenue when in-person events were cancelled and workers switched to remote. The biggest saving grace for businesses during this time was social selling. Events were able to take place virtually and it gave a way for people to stay connected with their clients as well as reach more. In fact, a lot of businesses found their revenue increased during this time thanks to social selling.
So, as we pave the road back to a world that is a little more familiar, social selling is most definitely here to stay. Businesses can continue to utilise a social selling approach to maintain the relationships they have created and strive toward creating more as time goes on.
Cold calling has become a thing of the past.
Fewer people respond to hard selling techniques now. Instead, social media is where everyone is spending their time for both entertainment and business purposes. People want to be approached as individuals and be able to have a better understanding of the businesses communicating with them. Social selling has allowed businesses to convey their values and messages as well as demonstrate their expertise.
Social selling is all about building relationships. This means that clients will engage for much longer than cold calling allows. Clients are able to respond in their own time so it completely removes the negative pressure that sees most sales fail. Building these kinds of relationships allows for honest and open communication that people are much more likely to respond to. Connecting with clients on a more individual level helps you to better understand the challenges they are facing. Allowing you to work towards solving them.
Even as we see a shift from virtual back to in-person events, social selling is still a vital tool. Reducing the pressure of time restraints of in-person networking. You will now be able to continue building your relationships online after the event has ended. By connecting on social media platforms like LinkedIn, a better and more long-lasting relationship can be built. This will increase potential sales opportunities whilst simultaneously growing your network and reach within your industry.
The Hard Sell
People want more gentle approaches than hard selling but this doesn't mean that sales have to decrease. Responding to this kind of want is exactly why social selling will increase your revenue. Beyond connecting with people and sales, a social selling approach allows you to use your expertise to educate people in your industry. This builds trust, but it also demonstrates your knowledge and increases your business's reputation in your industry.
The biggest struggle people find with social selling is that it takes time to see the payoff. However, unlike cold calling, it is a guaranteed payoff. The work and time you put into these relationships will be well spent and benefit your business. With social selling, the point isn't to make quick sales. You develop long-lasting connections that will increase revenue and create more business.
People want to be approached as people. So many other techniques get this wrong. Social selling is about understanding people and that is something that will never go out of style.
As part of LinkedIn's new revamping of their Sales Navigator homepage users have a new section to uncover called Priority Accounts. Allowing users to track key changes within the accounts
Gen Z is taking over social media, whether it's Instagram, Twitter or TikTok, the age group are well and truly putting their stamp on the internet. Not only is this