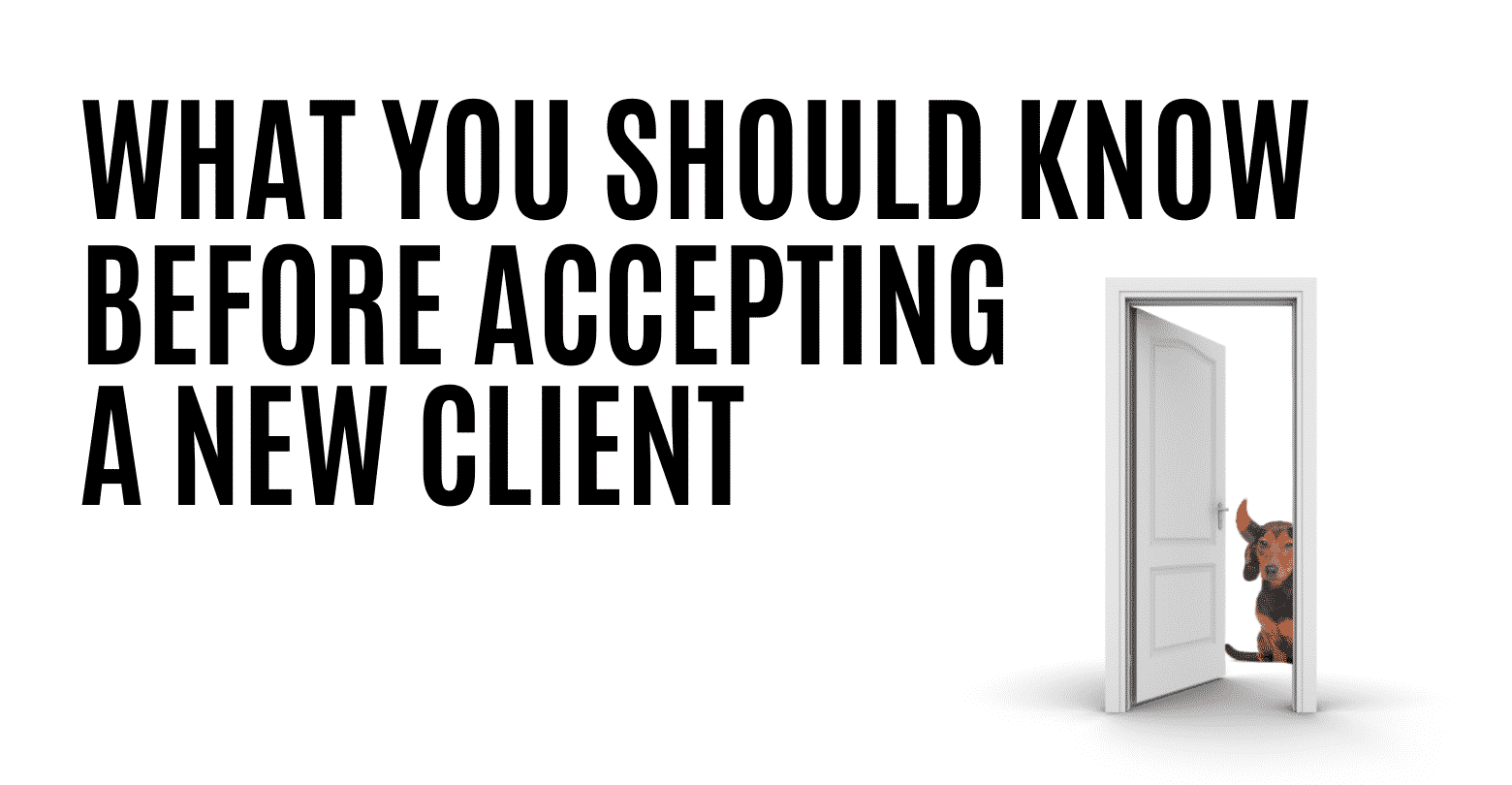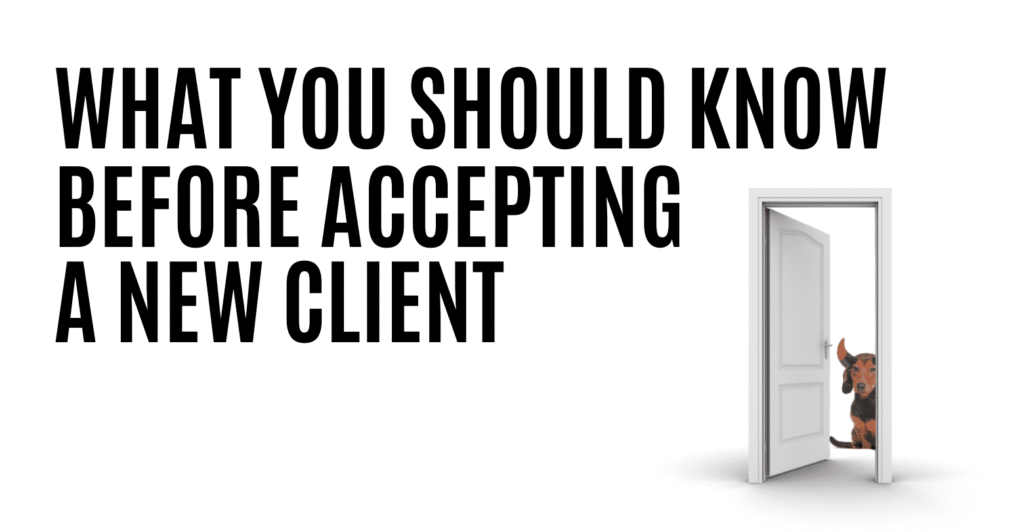 What You Should Know Before Accepting A New Client
Accepting a new client can be an exciting time. But going into a new client relationship without first doing the proper preparation could be disastrous. You run the risk of making your new client unhappy and ultimately getting a bad reputation. To ensure your new client relationship is a success, you are going to have to do a bit of legwork first. 
This is what you need to know before accepting a new client…
Research
The first thing you need to know is the basic information about your prospective client. Being knowledgeable about who they are and what they do will help you to understand their value as a client, and to build a successful business relationship.
In your research, you need to establish exactly what the client's business is. Find out the services they offer and the scale of their operation. It is also important to research whether they've worked with a business like yours before. If so, why are they now making the switch to you?
This research will help you to better communicate with the prospective client. Doing your research will make discussions more efficient and show you are invested, creating a good first impression.
Client Expectations
The next thing you need to know before accepting a new client is exactly what their expectations are. What do they want out of this business relationship?
Although you may already have some idea about their expectations from your research or experience in the field, it is important to not just assume what they will be. This could lead to misunderstandings that could result in dissatisfied clients. Instead, let the prospective client tell you what their expectations are. Ask questions and listen carefully to their answers.
Expectations around budget, timeframe, the scale of services and the desired results should all be pinned down. This will be essential for understanding what accepting this new client will involve.
What You Can Offer
Now that you understand the expectations of your prospective client, you need to ask yourself if you will be able to meet them. Think about what you have provided for clients in the past and whether this new client will be similar. You could use your previous work as an example for this client, so they can get some idea of what to expect and feel confident that you can deliver.
If the client's expectations are different, then you need to make sure that you are able and willing to offer what they are asking for. Think about the resources it would take and if it is actually feasible. If something needs to be changed in order for you to deliver the best service, such as budget adjustments, then clearly and calmly explain this to the client now. Compromises are often necessary.
Remember, promising something that you will ultimately be unable to deliver will result in unhappy customers and could lead to a whole host of bigger issues. You must establish whether you can provide what the client is asking for.
Conclusion
With this knowledge, you can establish whether accepting this new client is the right thing for your business. If so, then this knowledge will get you on the same page right away.
This will create a strong foundation for a successful, mutually beneficial relationship with your new client.
If you're a sales manager or someone who works with sales reps, you'll want to give your team all the tools they need to succeed. Here are a few Sales
It's even harder to organise a secret Santa from a home office. There isn't a hat to put names into, or even a tree to store the presents when you've