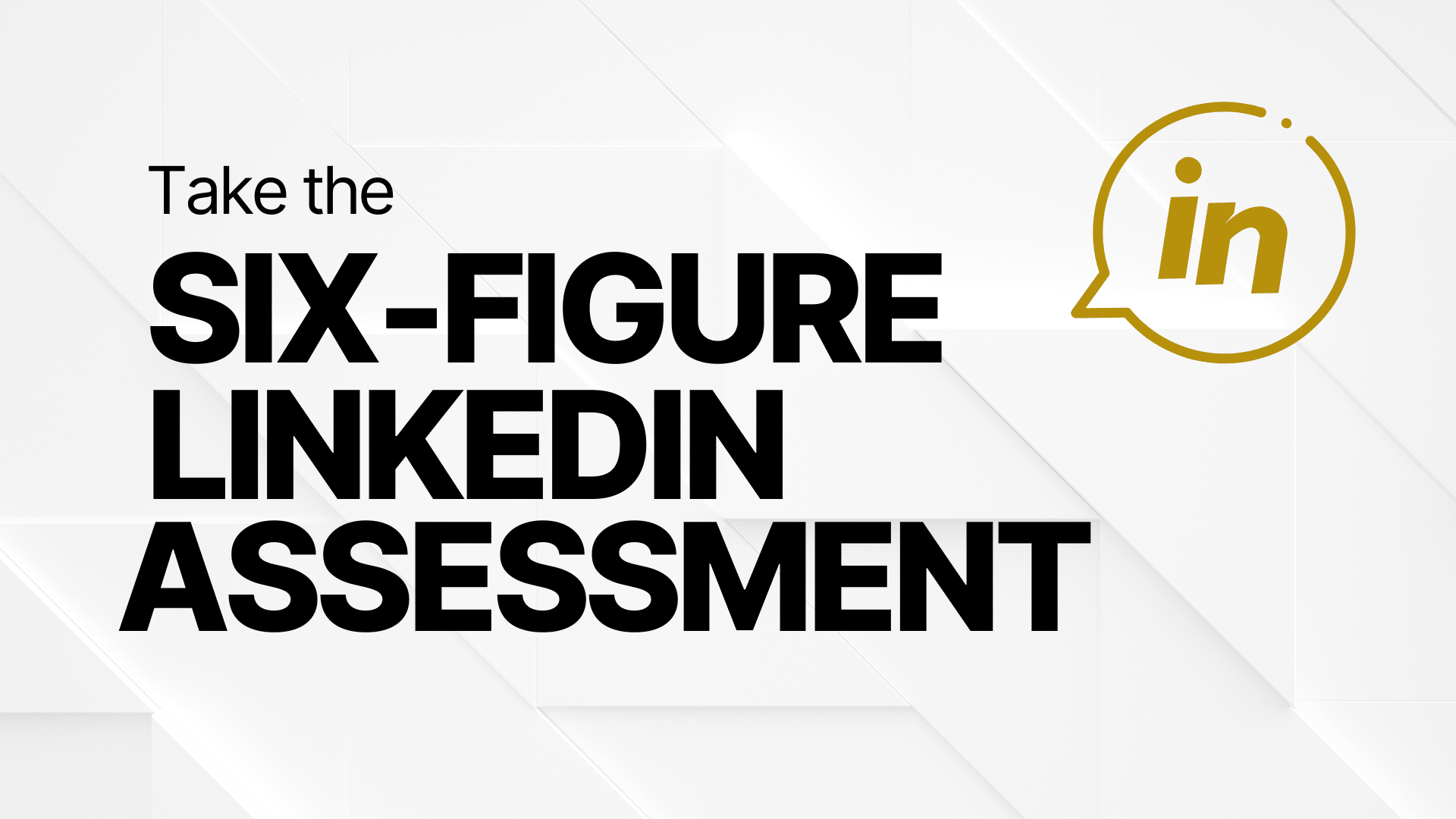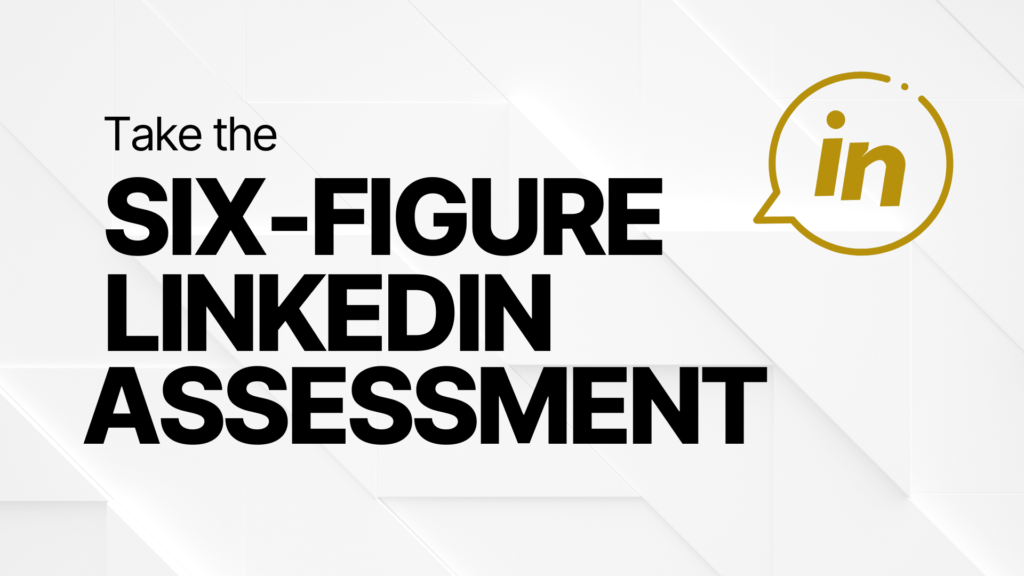 Is your LinkedIn Six-Figure Ready? – Take The LinkedIn Sales Assessment
If you're wondering if your profile, message and outreach on LinkedIn are working here is a quick 90-second LinkedIn Sales Assessment.
Is your profile working for you? Is it attracting the right people to your page and telling them enough to want to work with you?
Will your content convince prospects to get in touch? Are you building a crowd of people ready to become fresh leads?
What your assessment means
Taken the LinkedIn Sales Assessment? here is what your score means and how you can improve
80+ You're a Pro
Congratulations, your Linkedin performance is six-figure ready. This means your activity is right to achieve success for you. But, if you're still not hitting those figures there could still be a problem with your offering. When your LinkedIn content is compelling, the profile is optimised and you're engaging with the right people it's usually your offer that lets you down. So, if you're a pro, but not making revenue from LinkedIn take a look at your offering.
50 – 80% Room For Improvement
You're on your way and making the right moves, but there are a couple of elements that aren't quite there just yet. Maybe your outreach is lacking consistency, or you're struggling to output content. Take a look at the results page below and you'll see the areas which need improvement.
20 – 50 Below Average
You've started your journey and made a few right moves, but there is a lot of work to be done.
0-20 Oh No!
Looks like you haven't got started, but don't worry this is what the LinkedIn Skill Assessment is for. Take a look at the questions and ramp up your activities.
The Categories
Your Offer
It's important to look into how well your current offer is doing on LinkedIn and the results you're getting. LinkedIn is a powerful platform for business, and by checking things like how many people are engaging with your offer and how many are clicking on it, you can see how it's resonating with your audience. Knowing how your efforts are paying off helps you make better decisions and improve your strategies. By keeping an eye on how your offer is performing, you can adjust your approach and get better results on LinkedIn.
Your LinkedIn Profile
Your LinkedIn profile setup and performance act like a store displaying your personal brand. It's like a digital window where people can see who you are and what you stand for. Just as a physical storefront attracts customers, your profile can capture attention and show your authenticity. The way you manage your profile affects how others perceive you.
Your Content
Your content's ability to attract, nurture, and convert new leads is key to its success. It draws in diverse leads, provides valuable information, and guides them toward becoming loyal customers through trust-building and informative content. This process showcases the effective impact of well-designed content in today's digital marketing landscape.
Connecting
Growing your network and building relationships with new prospects involves actively making connections. By attending events, joining online platforms, and engaging in consistent communication, you can create meaningful professional relationships that might lead to collaborations and opportunities.
Messaging
How your message is perceived, how often you're getting in touch and the conversations you are generating are important for generating leads on the platform. Are you keeping your prospects engaged and does the conversations feel natural?
Conversion
How you are converting your network into calls and the performance of those calls to win new business. Are you making sure the calls-to-action are positively received and are you talking face-to-face, or screen-to-screen, with the right people that will become your next client?
After you take the LinkedIn Sales Assessment remember…
You will only get success if you are consistently working on your profile, content and outreach. These fixes aren't one-time goals. You'll need to keep the activity flowing. It can feel daunting and neverending, but there are ways to make it easier and easier for yourself. Such as repurposing content that works, refining your message with templates to plan outreach accordingly and blocking out an hour a day to make LinkedIn work.