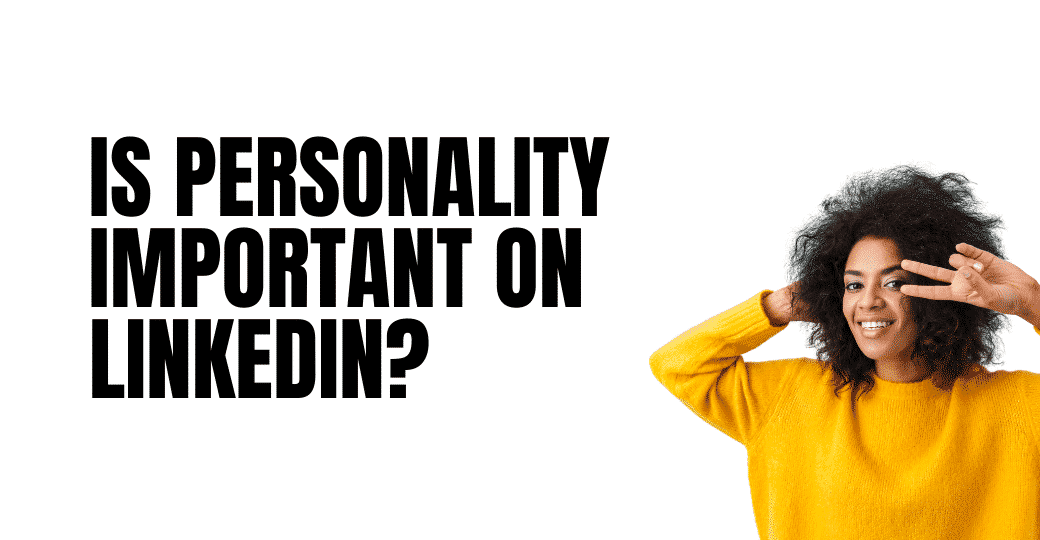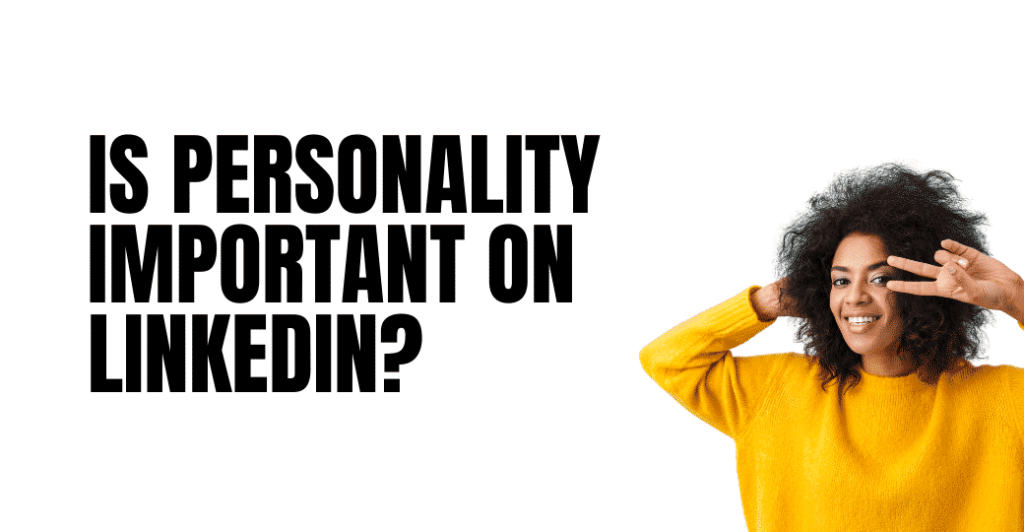 Is Personality Important on LinkedIn?
Put simply: Yes. Your LinkedIn should showcase your personality. But the platform is a very specific social media space, designed for professionals and businesses. You don't want your page to resemble an embarrassing Uncle's personal Facebook. 
Clearly, there is some nuance to showcasing personality. But with LinkedIn data showing that 87% of recruiters want to see it reflected on your page, personality is something you cannot afford to neglect when it comes to LinkedIn.
Your Personality Will Engage
Get people to read your posts and acquire more connections by using your personality to engage them. Let people know more about you, not only from what you are talking about but how you are talking about it.
Consider featuring your hobbies outside of work. Sharing your passions gives people a well-rounded perspective of you. Your hobby may even show off skills that are appealing to potential clients or employers. Having non-business-related posts about your interests or perhaps relevant current events makes you stand out, driving engagement.
Make sure to showcase your personality with the way you write your posts, too. They shouldn't be boring. You can add humour by choosing witty captions or get creative with how you are presenting the information.
Your Personality Will Sell
Trust is a big motivator when it comes to buying.
If you engage in B2B selling: listen up. You are more likely to be successful in selling to someone if they trust you. This is why LinkedIn can be a powerful selling tool. It's a space where your prospects can get a taste of who you are.
That's why it's important to be a real person on LinkedIn.
A big part of creating trust is making it clear that you actually know what you're talking about. When writing a post, avoid making it too jargon-heavy. It will sound generic. Instead, write it in your own voice. It will show that you actually comprehend what you are talking about.
Another way of securing this trust is by genuinely connecting with prospects over LinkedIn messages. Make sure you are sending messages that are personalised and create a foundation upon which a genuine relationship can be formed.
Your Personality Should Not Be Off-Putting
When it comes to showcasing your personality, it is all about framing. Your personality should enhance your professional image, not detract from it. For example, posting a picture of yourself at a bar on the weekend could highlight that you are outgoing, sociable and have a healthy work-life balance. Or, it could show that you are irresponsible, reckless and untrustworthy. It is all about how you frame it.
Always consider why something is on your LinkedIn. How are people going to interpret it and does it align with how you want them to interpret you?
Ultimately, you should showcase your personality on your LinkedIn in order to resonate with people. When it comes to how you should do it, some top tips are:
Mention how you spend your time outside of work
Show off your humour and creativity
Let your own voice shine through
Personalise your messages
With a LinkedIn page that effectively showcases your personality, you can be confident that you are setting yourself up for success.
Maverrik deliver a variety of workshops and webcast designed to improve your sales output and win more business. Mastering Digital Sales is a free webcast for those with complex and
In this day and age of social selling, you're highly likely to be utilising email marketing and various social media strategies. They're a great way to make use of the