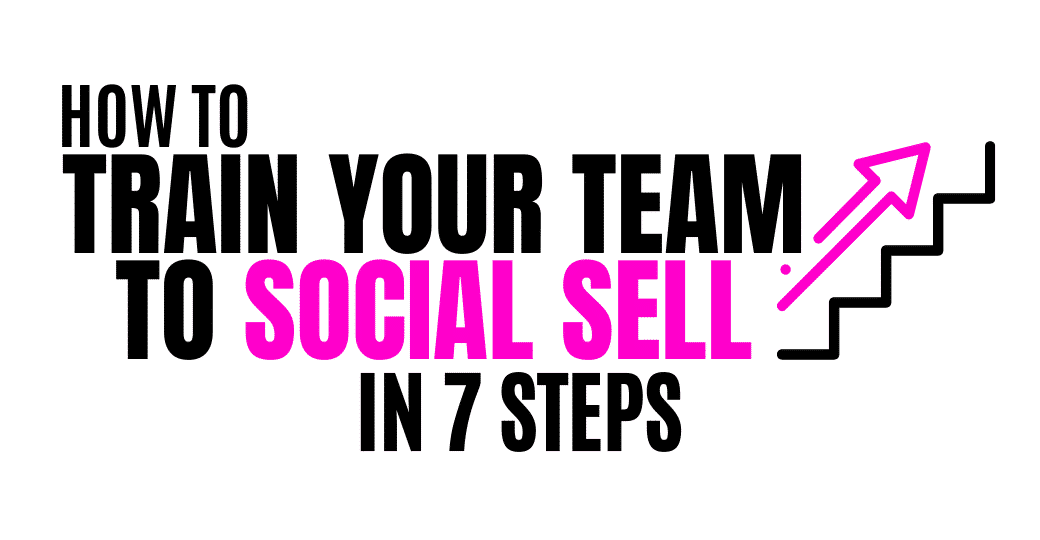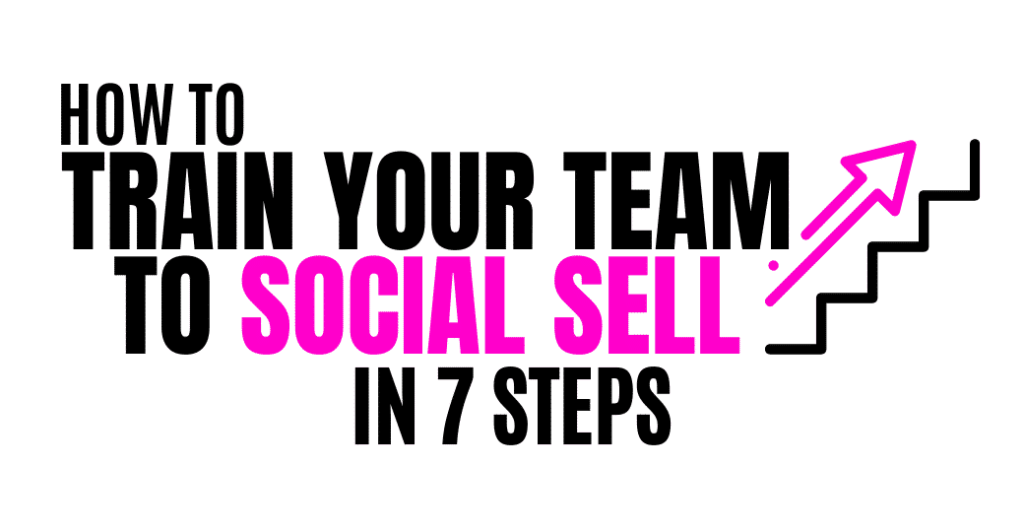 How To Train Your Team to Social Sell in 7 Steps
If you're a director looking to train your team to social sell there are a few steps you can take to have a successful start. The journey can differ depending on the type of learners within your team. But, that doesn't mean it can't be done and anyone can social sell when they've been set up with the right training.
1. Set out a strategy
To start you're going to need a strategy your team can follow throughout. Knowing the next steps can help settle any uncertainties and give your team the whole social selling picture. Without a strategy what will happen is well-intentioned actions that won't work. The actions of one can damage the reputation or momentum of another. So make sure the strategy is clear and everyone understands how they are moving forwards.
2. Work Together
It takes combined effort to put yourself out there online. One viral post or video won't create consistent business and social selling is all about consistency. Once a successful piece of content from your team is circling social media you have to capitalise and make sure that's not where the momentum ends. You can't rely on that same momentum all the time, so the team has to work together to keep the momentum going. Keep posting, connecting and growing together.
3. Create a Buyer Journey
A buyer's journey is where your team gauges how close a prospect is to moving forward with your company. Understanding those signs and figuring out your buyer journey in your team will help your sales team. It will give them the ability to spot potential, take measured steps and not rush into unwinnable sales.
4. Learn To Collaborate
It can be tough to consistently post, connect and engage with your audience online, so instil a collaborative nature within your sales team. Training your team to social sell means training your sales team to support each other online. Inspiring each other and reminding them to post content and take the time to connect and grow.
5. Understand Your Value
One of the biggest challenges people face when selling is how they present themselves and their offerings. You need to understand your value when social selling. Just telling people they will save time and money isn't enough anymore. You need to find the key-value your service or product holds within the lives of your prospects. What can you do that no one can?
6. Give Your Team the Right Tools
Sales Navigator, prospecting tools and funnels are all a part of the social sellers' toolkit. Your team needs to have the ability to track their progress and find their ideal prospects. There are certain tools online that can make this simple. Don't let your sales team struggle to write down important information on confusing spreadsheets or stick them with basic searching tools that barely scratch the surface. Give your sales team the right tools and you'll find it a whole lot easier to train them to social sell.
7. Analyse The Results
Actions taken should lead to results or at least show a steady increase in views and engagement. Views and engagement you can use for more sales. Without analysing the results you won't see areas for improvement. Take the time to run the numbers and match them to the time taken to complete the process. If the results aren't there, it's time for a new approach.
Training your sales team to social sell should be a vital part of upskilling your sales team and training your new sales team members. Online is where most of your prospects are, and social channels are where you can connect with them and secure them as clients. If your team is struggling to find them, or connect with them you may need to invest in some extra training sessions to get the ball rolling.
Build a Six-Figure Revenue Stream
How to identify your most valuable clients

What stops you from achieving six-figures

The G2M Strategy that will put calls in your diary

The four foundations for building a success plan
Create Content That Converts
Creating your content and how to make an impact

How to write copy that sells

How to separate yourself from the crowd

Creating a compelling proposition