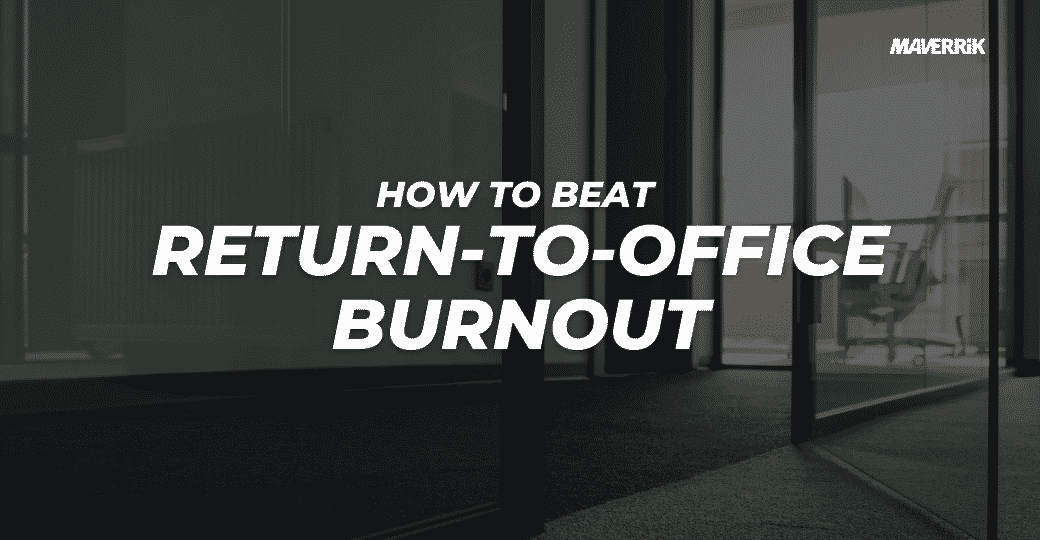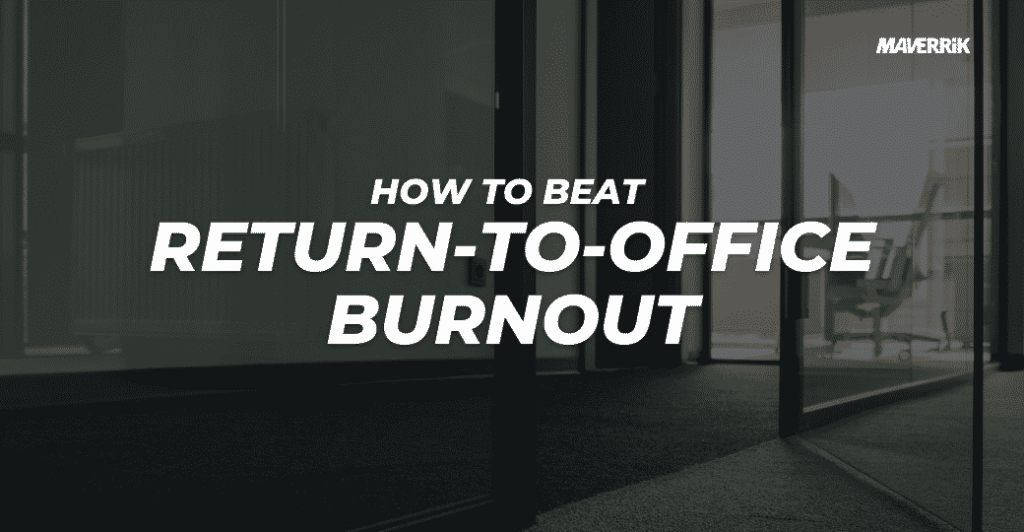 How To Beat Return-To-Office Burnout
Working from home is a bit like Marmite. You either love it or you hate it.
For some, the breaking down of the boundaries between the work and home spheres meant lots of people found it hard to switch off. For others, it granted them autonomy and the flexibility they needed. 
As some employers begin to bring workers back into the office environment, adjusting can be difficult. Some studies even found that some employees would consider quitting their job if they were told they had to come back to the office full time.
With a return to work on the horizon, the feeling of resistance and potential burnout in the air is palpable. Workplaces are taking note, with some considering a more flexible approach to working where possible as well as implementing hybrid working.
But, what can we each do to help make that transition a little smoother? Our brains have been through a lot the last couple of years. Even if you relish the idea of heading back into office life, the transition can be stressful.
Wouldn't it be nice to make things a little gentler on yourself?
Here are some things you can try to see if it beats return-to-office burnout.
Take Your Time And Don't Compare Yourself
Look, we all know we're completely different. We deal with things at different paces and in different ways. I know that seems redundant in a world where rigid, corporate structures are common but we need to look at how we can separate ourselves (or at least make some wiggle room) from it.
You know yourself.
For some, ripping off the plaster and getting stuck in will be how they get back into office working. For others, they'll need to build a tolerance up over time. Don't despair if you seem to be taking a little longer to get back into a routine. You probably had to adjust to working from home too, right?
As cliche as it is, listening to your mind and body is the best way to avoid burnout. There are some helpful resources linked at the end of this article that identifies the physical and mental symptoms to spot burnout.
Brain Capacity
You need to have the mental capacity to make room for your job and all its facets. Working from home meant for many they could better manage their time and their capacity. The freedom of a home environment means you're more likely to take breaks. Plus, you can manage your time in a way that a busy office environment might not allow for.
As you head back into the office, saying 'no' or 'not right now' will be your new best friend. When you take actions to balance your job's demands like taking on fewer projects or interacting with only who you need to at work, you help create reserves in your psychological capacity to deal with any challenging or stressful tasks coming your way. The overall challenge to overcoming return-to-office burnout could just be adjusting back into office life. 
Don't run and tell your boss that I told you to neglect your responsibilities. Just don't be afraid to say no to things you don't have time for or that fall outside of the confines of your job.
Switch Off The Right Way
Some say the best way to switch off is to go out for a walk or to simply take your mind off work for the evening. Of course, what you find works best for you will be for you to decide. But, overall it's recommended that to form a healthy coping strategy you need to be active in switching off rather than using avoidant tactics.
Whilst doing a spot of yoga can help to relax you – it's not going to prevent you from getting burnt out.
Switching off is all about being psychologically switched off. If you want to sustain your energy levels, prevent fatigue and nurture creativity – this is key. So, don't just turn on the TV and tune out when the clock hits five.
Reaching Out
If you are struggling and you're at a place where you would like to reach out for some help or guidance, here are some helpful resources:
Free resources to help you take care of business
–
Low on time? Here are those points again on how to beat return-to-office burnout:
Take your time and don't compare your transition to others.
Save yourself the mental capacity to deal with the transition.
Switch off – for real. A walk isn't going to cut it.