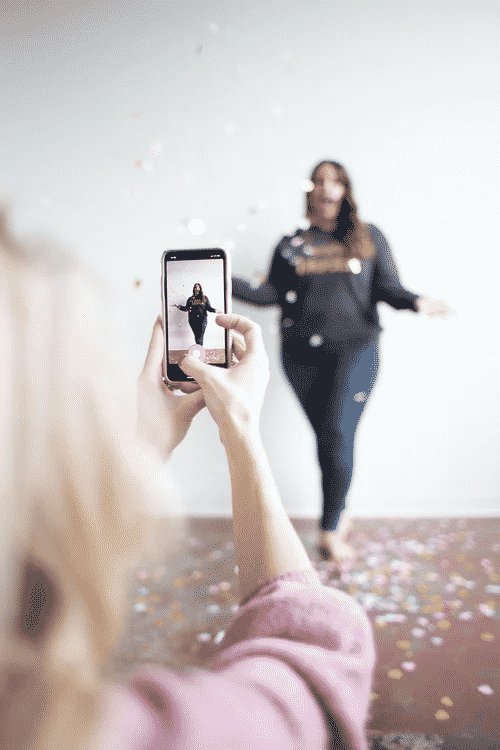 How TikTok Can Increase Your Sales
Some of you are reading this because it's the most ridiculous thing you have ever heard and the other half of you are genuinely intrigued. All of you are probably thinking this is a bold claim to make but we cannot deny the effect social media, and TikTok, has had on businesses and brands. When Facebook first came onto the scene it was waved off as a 'fad' and is now one of the prime places for businesses to advertise.
TikTok is no different. With over 2 billion downloads, now is the time to jump on the TikTok bandwagon. Thanks to the pandemic, there has been a rise in how much online video people consume. TikTok's format is perfect for businesses and brands to connect with their audience, encourage engagement and advertise their products/services.
Just like any other social media platform, TikTok does have the option to advertise but this isn't the only way businesses can use it. In fact, it's probably the last thing you want to be doing if you want to stand out from your competitors and increase your sales.
Creating Content
Top tips!
Keep your videos creative and humorous
Be concise, aim for 15 seconds
Shoot videos vertically NOT horizontally
Make use of 'challenge hashtags'
Find out what is trending and recreate what's popular
DON'T just make videos advertising products/service
TikTok is a chance for your audience to see 'behind the curtain.' Break down the walls and welcome them into your world. People like relatable content and this relevance will make them more inclined to purchase from a business or brand. The best approach is the human approach – creating a connection will make your business much more appealing to consumers.
Keeping everything short and sweet is key. The goal isn't to sell but to entertain which might sound counterproductive but you have to think of it as building your brand. Basically, you want people to like you so that they are more likely to buy from you when they do come across your products or service. Staying relevant to your business or brand is essential but be an authentic, less corporate version.
There is also nothing like word of mouth advertising. If you manage to get a viral video (or at least a few with decent views) then people will be talking about you and your business. This will also mean that when you do push more product/service-driven content, your audience is more likely to listen. If you see something that is popular on TikTok then create your own version of it. People really enjoy seeing someone take something that is popular and putting their own spin on it.
By connecting with your audience, you are more likely to see an increase in your sales and engagement. Your next big sale really could be only a 15-second video away…