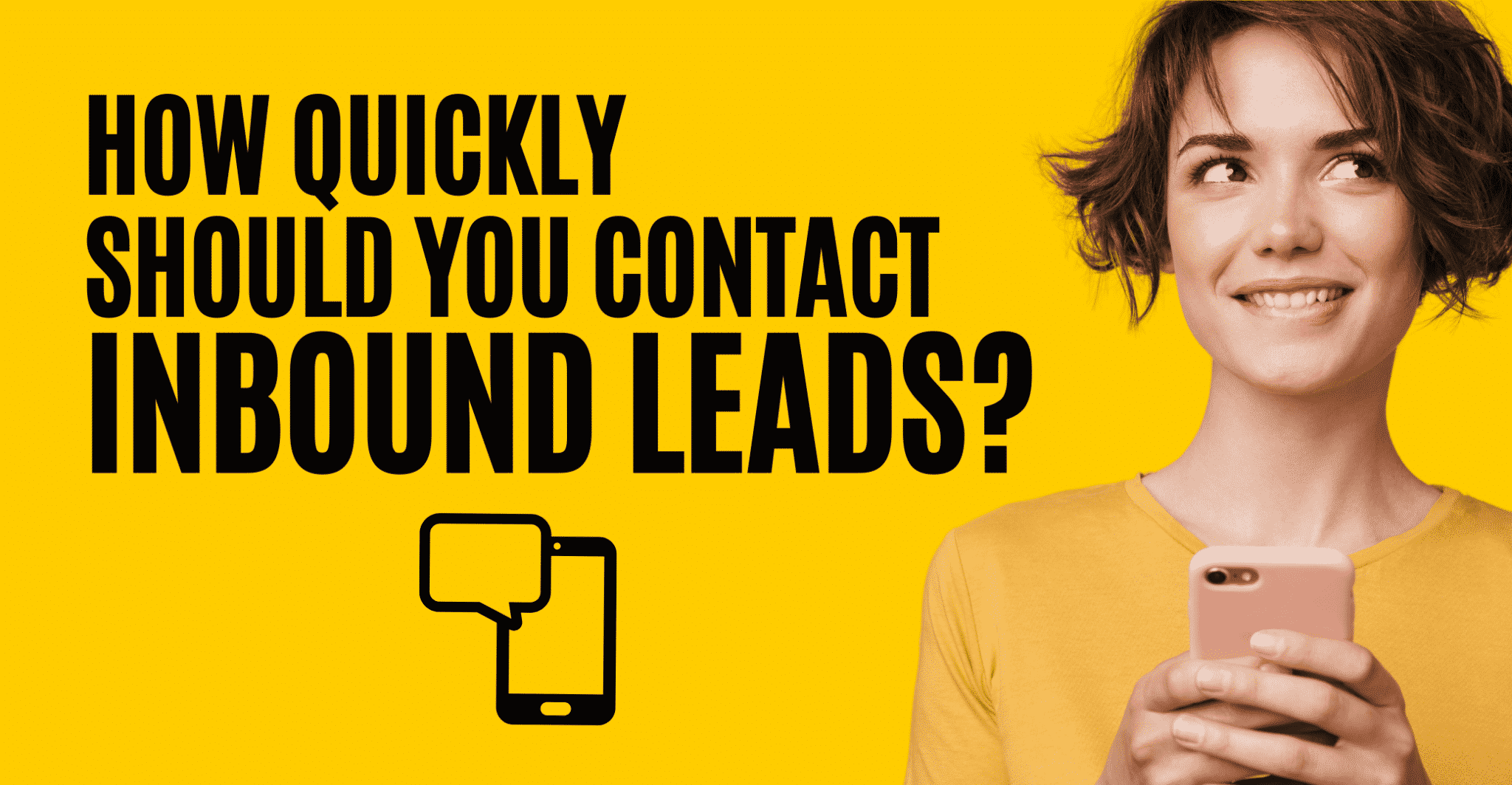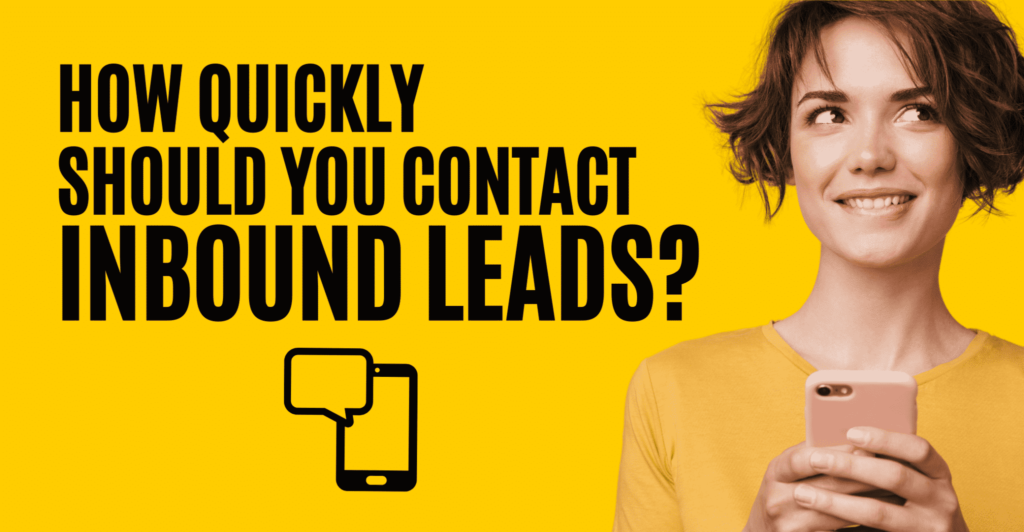 How Quickly Should You Contact Inbound Leads?
So your inbound marketing has proven successful. Now what?
If your inbound marketing has led to a potential lead interacting with your content, do you know what to do next? Contact them of course!
But just how quickly should you reach out to your inbound leads? Read on to find out the answer.
Inbound Marketing Needs Inbound Sales
Inbound marketing results in nothing if it isn't followed up by a well-defined inbound sales process.
Is it possible to interact with them too quickly? Research states that the longer you leave potential leads waiting, the less likely they are to respond. So the quicker the better, right?
A study by the Harvard Business Review revealed the following about response time and the impact it has on qualifying leads:
Only about 26% of companies respond to inbound leads in 5 minutes or less.
The average response time of companies researched was 42 hours.
You are 21x more likely to qualify a lead when called in 5 minutes compared to 30 minutes.
You are 4x more likely to qualify a lead when called in 5 minutes compared to 10 minutes.
The results are in…
Respond In 5 Minutes Or Less
Businesses that can get in touch with inbound leads in 5 minutes or less are proven to have a higher success rate than those who take up to 42 hours to respond.
But responding in 5 minutes or less isn't easy, you need time to research before diving straight into a call. What you need is a process that will allow your sales team to consistently respond to inbound leads quickly.
Develop A Process
By developing a repeatable process that your team can follow for inbound lead responses, you'll quickly start seeing the benefits.
Try following this process:
Lead notification alert is sent
Lead is assigned to a sales rep
Sales rep researches lead online
Sales rep calls the lead within 5 minutes
Sales rep takes notes during the call
Sales rep qualifies the lead
Sales rep schedules follow up meetings if qualified
Now what?
Have you taken a look at your technology recently? Does it enable or hinder your team's ability to achieve their goal? Ultimately, 5 minutes is not a lot of time to do your research. Making sure your technology can make this step as efficient as possible is crucial.
Now you've defined your goal, established a process, and are confident the technology you have sets the team up for success, then it's time to put everything into action!
By responding within 5 minutes you will qualify your leads faster, increase your revenue stream and shorten your sales cycle.