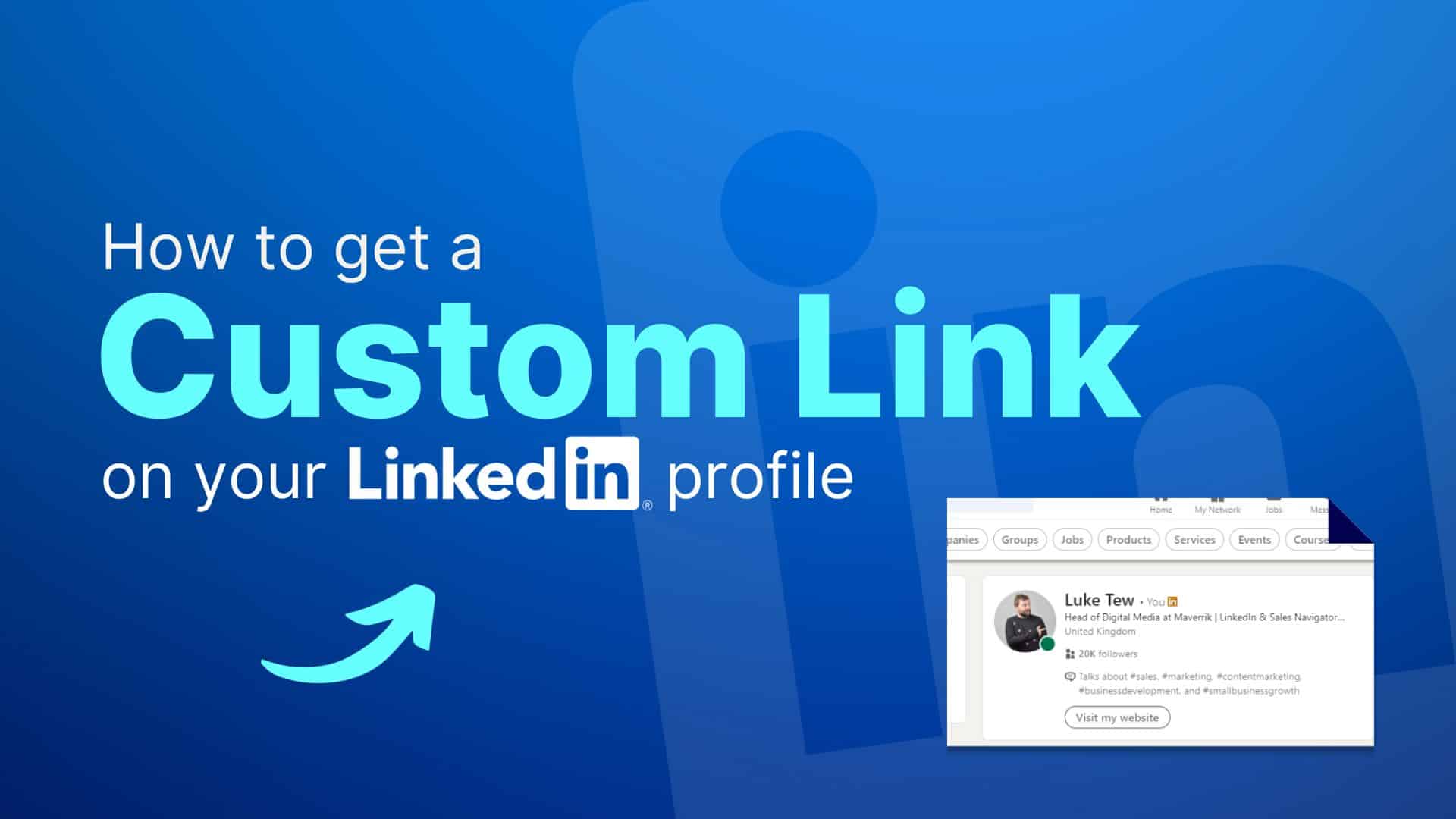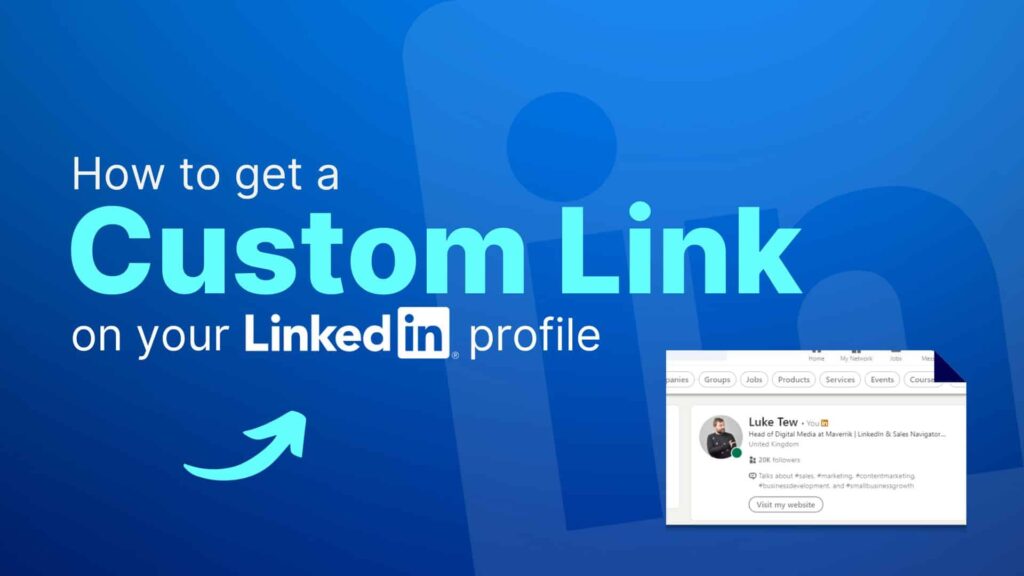 How to get a custom link on your LinkedIn profile
Across LinkedIn you may have seen some user have "link to my website" or blog appear next to their headline on the LinkedIn homepage. This improves your click-throughs from the platform onto other sites. But, if you want to add your own custom link above your LinkedIn here is what you need to do.
What you need to get a custom link on LinkedIn 
Added a custom button on your profile is a premium feature on LinkedIn. It's been around a while and helps your CTA links stand out on your profile. So, you'll need a premium LinkedIn subscription in order to add this button and get your link.
These links are perfect for social sellers, marketers and salespeople. With options to link to calendars, landing pages and websites. Where you can book discovery calls and sales meetings. 
Where does the custom link appear?
The custom link will appear within the search results when you appear, above your content in the feed and even in messages. This means your CTA will appear alongside your name and face across the platform. So when you're keeping up the activity on the platform there will be more chances for your audience to be directed to the page of your choice. 
So you can book meetings with your link, drive traffic to your landing pages or get prospective employers to view your portfolio of work. 
Can you customise the text?
As of now, you can't customise what text will be added alongside your post. Your options are:
Visit my store
Visit my website
View my portfolio
View my blog
Book an appointment
The store and website can tie into marketing efforts for service websites and direct sales. Whereas portfolios and blogs can help artists and creatives share their work. The only option that leads to a direct contact is "book an appointment" which is useful for SDRs and salespeople to book discovery sessions. 
How to get your link

If you've got a premium LinkedIn subscription head to your profile and click the pencil icon below the banner. Scroll down to custom button and click Edit Custom button instead of link click Premium Custom Button. Select your CTA statement, and add your url. Turn on the button visibility below and then click save. 
Your chosen statement will now appear as a link above your content, within your search and even in direct message