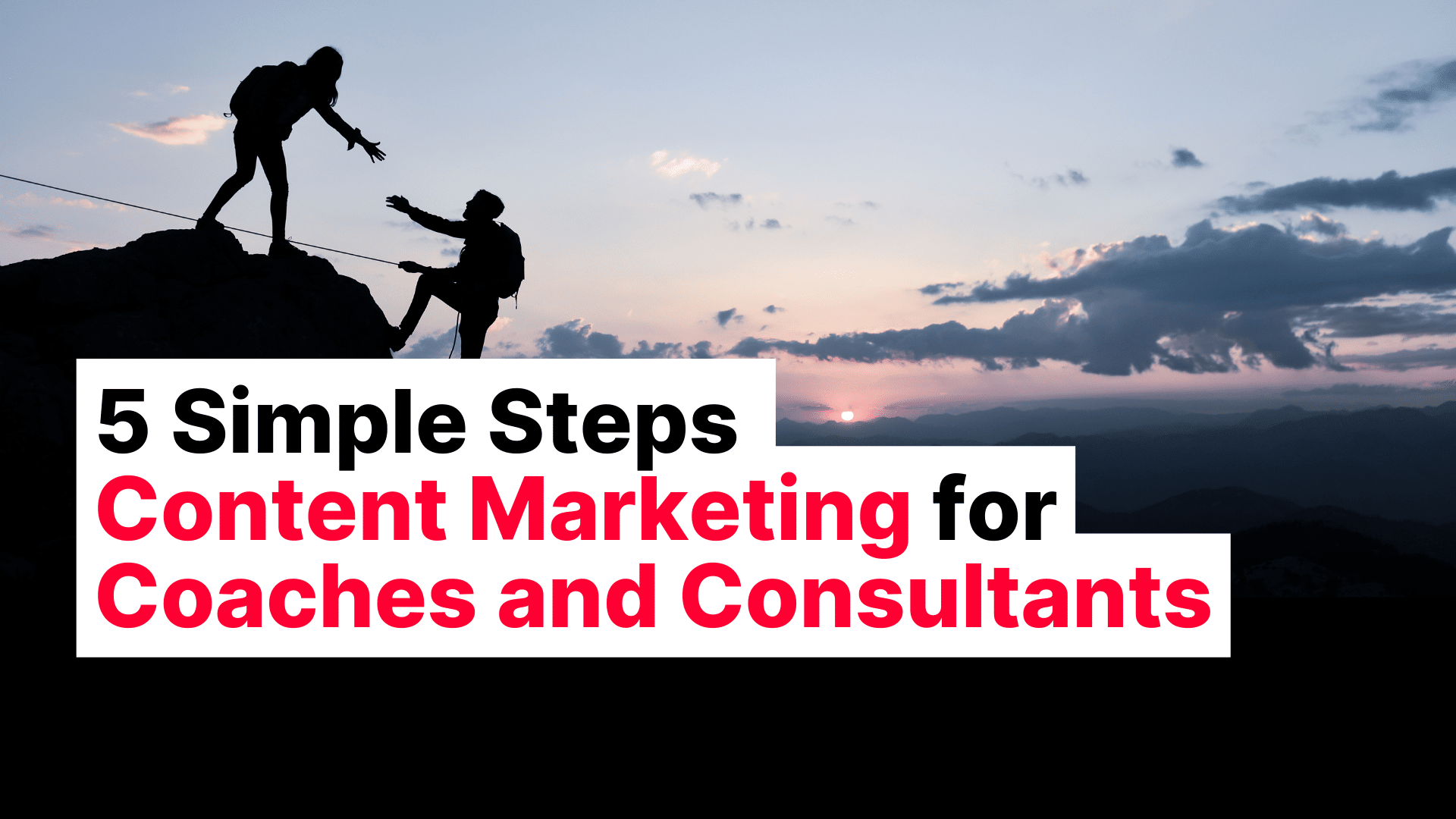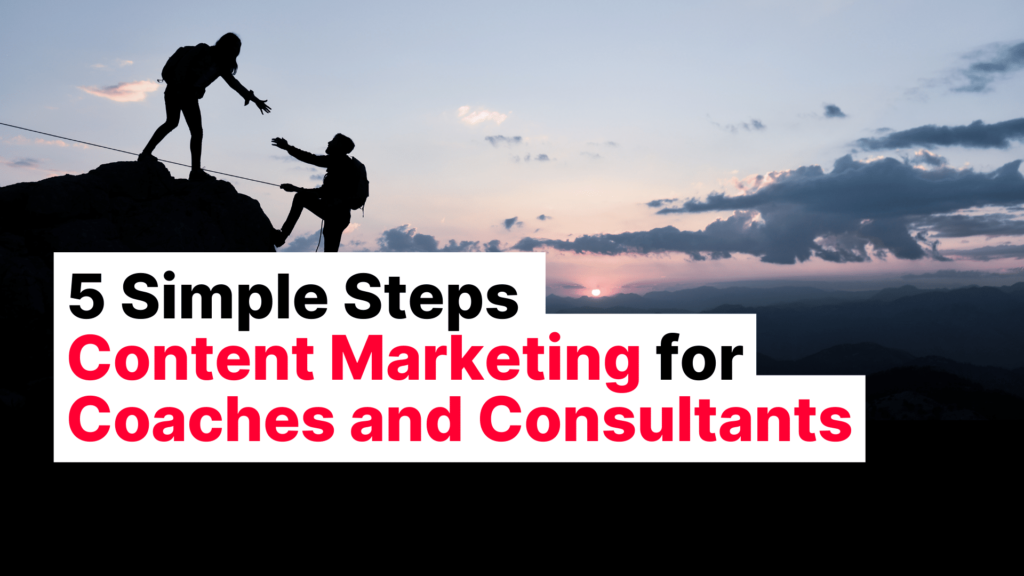 5 Simple Steps to Effective Content Marketing for Coaches and Consultants
Are you a coach, consultant, or someone who sells their knowledge? In today's noisy world, it's crucial to effectively market your business to establish credibility and set yourself apart from the competition. In this blog post, we'll explore a simple content marketing strategy for coaches and consultants that will help you attract the right audience and provide valuable tips on messaging to make your business and life easier.
Step 1: Start with a Content Plan
Before diving into content creation, it's essential to have a well-defined content plan. Consider the following questions:
What do you want to create?
What should you create?
How can you make it unique to your business?
Remember, the value of working with a coach or consultant lies not just in the tools they use, but in the mindset they bring to the table. This mindset is transferable to your content creation efforts.
Step 2: Engage, Nurture, and Convert
To effectively engage your audience, build trust, and convert leads, focus on three types of content:
Engagement Content: Share posts that showcase your personality, such as "5 things about me," "my focus-improvement journey," or "my daily routine." These posts spark natural conversations, extend your reach, and help your audience connect with you on a personal level.
Nurture Content: Offer high-value insights, practical applications of your knowledge, and guides on achieving specific goals. While it's important not to give away all your coaching modules, provide a taste of your expertise by sharing key results and actionable steps.
Convert Content: Promote your services, courses, workshops, and events to generate inbound leads. While these posts may not receive as much engagement as the previous types, they are crucial for attracting those who are genuinely interested.
Step 3: Balancing Fun and Professionalism
While engagement is important, be cautious about putting out too much "fun" content that distracts from your coaching or consulting expertise. Remember, platforms with millions of views might give you likes, but they won't necessarily lead to sales. Strive for a balance between entertaining content and content that introduces and establishes your credibility.
Step 4: Engage and Connect with Your Audience
When starting with a small or nonexistent audience, it's crucial to engage with others and build a sense of community. Here are some tips:
Comment on popular content, providing valuable input and connecting with others.
Like, comment, and connect with people who share similar interests or needs.
Engaging with others increases your content's visibility and helps you build a network of like-minded individuals.
Remember, social media algorithms favor engagement, so don't hesitate to engage with others in a meaningful way.
Step 5: Pain Point Posting Done Right
Pain point posting can be a powerful tool to highlight your potential clients' struggles and offer solutions. However, it's important to strike the right balance:
Highlight a realistic problem your clients may be facing.
Present a solution that is desirable but grounded in reality.
Avoid unrealistic scenarios or solutions that sound too good to be true.
By keeping your pain point posts relatable and offering practical solutions, you'll capture your audience's attention and motivate them to take action.
Building Your Coaching Content Strategy
Effective content marketing for coaches and consultants involves engaging, nurturing, and converting your audience. By creating a well-planned content strategy that balances personal engagement with valuable insights, you can attract the right audience, build trust, and convert leads.
Build a Six-Figure Revenue Stream
How to identify your most valuable clients

What stops you from achieving six-figures

The G2M Strategy that will put calls in your diary

The four foundations for building a success plan
Create Content That Converts
Creating your content and how to make an impact

How to write copy that sells

How to separate yourself from the crowd

Creating a compelling proposition