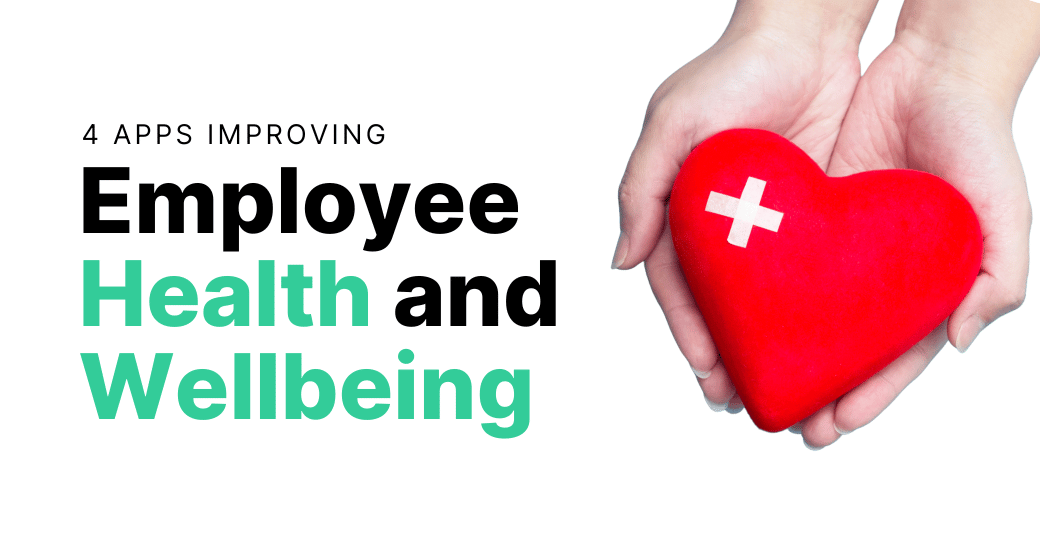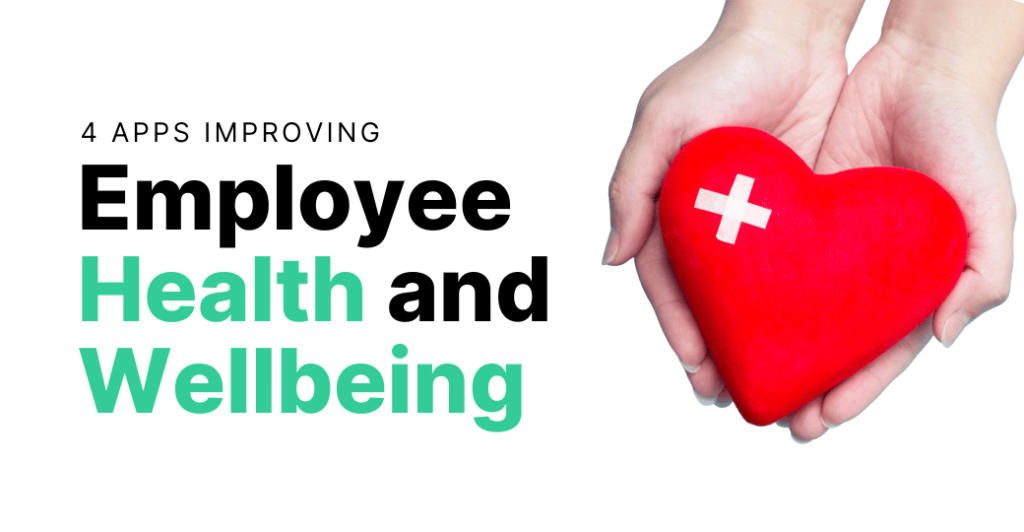 4 Apps Improving Employee Health, Wellbeing and Productivity
There are hundreds of thousands of apps on the market, all competing for our attention constantly. But deciding which are worthy of our time and of our money is a completely different conversation to be had. This is especially true when it comes to apps that claim to help the wellbeing, health and/ or productivity of the user. It can be difficult to know what is effective and what is simply snake oil in disguise. That's why I thought I'd run down a list of 4 apps in the Wellbeing space doing great things right now. Helping businesses support their teams. Here are 4 Apps Improving Employee Health and Wellbeing right now. 
1. Forest

Sometimes when you're at the desk with a pile of work to do, it can be difficult to see the forest for the trees… And that's exactly what this first app helps you conquer.
No, it doesn't arm you with an axe to tear those trees down. In fact, it does quite the opposite.
Forest is an app that helps employees remain focused and productive.
It does this by allowing users to plant a virtual tree on their phones. As long as you remain focused on your work, the tree will continue to grow. Leaving the app for any reason, or any length of time will cause your tree to shrivel and die.
Forest, just as its name might suggest, allows users to plant a forest if they continue to remain focused each and every day. Allowing users to turn their hard work into a land of lush forestry.
A novel and fun way to gamify productivity and focus.
2. Loopin
Is work sending you and your team loopy? Or are you feeling out of the loop with how your team is feeling?
Okay, I've probably exhausted the loop puns already. But a great application needs a suitable introduction. And if you're looking at ways to increase retention and better employee mood, this app might have you covered.
Loopin has a mission to keep teams together and provide the best leadership training.
Loopin lets you check in with your colleagues every day, allowing you to express how you're feeling, get support and connect with peers.
It is also a good way for managers to understand and pick up on mood changes in their team and give necessary support- early on.
3. Myles Wellbeing
Are you going the extra mile for your team? With the turbulence of the economy and life in general over the past few years, it's more important than ever to take care of those aspects of our lives that we can control. Our physical well-being and fitness, for instance.
Myles Wellbeing is helping employees do just that. Their goal is to simplify employees' physical wellbeing, with an app that helps promote wellbeing in and outside of the workplace.
Myles allows users to gamify their progress with challenges, leaderboards and trophies.
A great way to get your team to hit the ground running with some healthy competition. This app wants you to empower your team to unplug and get outside.
4. Water Reminder
When you're hard at work in the office, you're less likely to check your phone or pay attention to your notifications. That's why I thought I'd include this chrome extension for all of us who spend the majority of our day behind a desk.
It may be simple, but Water Reminder is a powerful tool to ensure we're taking care of our bodies whilst we work.
Whether you're working through a heatwave or not, it is important to remain hydrated. This simple extension allows you to set a rolling reminder to have a drink at regular intervals.
After all, it's too easy to get hyper-fixated on a task and forget your body is desperate for a sip of H2O.
Ready to APP-ly Yourself?
There you have it… 4 Apps improving Employee Health and well-being, but by no means are these the only applications changing the game. 
Check them out and let me know how you get on. Could you see yourself or your team implementing these apps anytime soon?