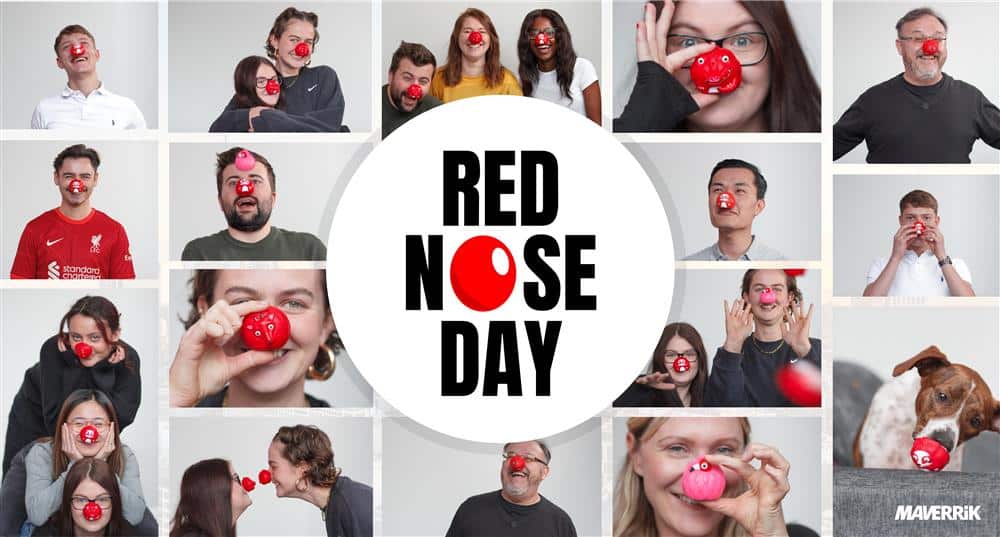 MAVERRIK® Cycles to Lands End For Red Nose Day
Comic Relief is a major charity based in the UK which strives to create a just world, free from poverty. Its mission is to drive positive change through the power of entertainment. 
Talking of entertainment… Our team here at Maverrik will be taking part in a charity cycle in fancy dress on the 18th of March to raise money for Comic Relief. We will be riding the distance from Plymouth to Lands End on an exercise bike.
Our Red Nose Day Goals
We will be live streaming the event throughout the day on Maverrik's Facebook and Instagram pages. Our target is to raise over £500. Comic Relief is a British organisation that aspires to make the world a better place by eradicating poverty. Comic Relief has raised almost £1 billion since 1985. That money has benefited and continues to support, people who are living extremely difficult lives both in the UK and throughout the world.
Any donations, big or small, will be greatly appreciated. If we reach our goal of £500, Maverrik's company Founder Dean Seddon even floated around the idea of presenting a webinar in fancy dress! Now that's a sight we would all like to see. So visit our JustGiving page and donate anything you can.
How You Can Get Involved
The theme of this year's Red Nose Day is "All About You". You or your business can get involved with the event, by following this link to the Red Nose Day website. Once you register they will provide you a free fundraising bundle chock-full of ideas, inspiration, fundraising resources, and expert advice to help you make this Red Nose Day bigger, better, and in their words, redder than ever.
Grow With Our Micro Courses
It can be difficult for small businesses to grow a Facebook Page. Particularly if you haven't got lots of cash to splash. If Facebook Ads aren't implemented correctly, it could
Getting your marketing right is crucial no matter the size of your business. However, if you're a smaller business then that means you have a smaller budget to set aside